The YAMAGATA Documentary Film Library Friday Theater (January 24 Fri)
Screenings at the Yamagata Documentary Film Library present documentaries and movies rarely shown on television or in theaters, including works from the Film Library vaults.
Locked Up Time 14:00-、19:00-(screens twice)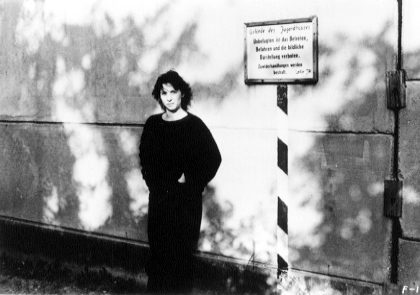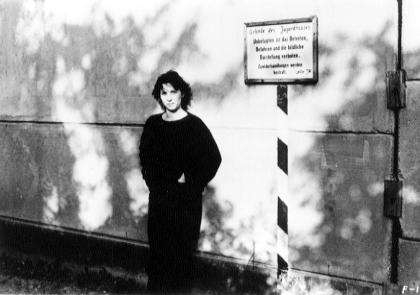 YIDFF '91 International Competition The Mayor's Prize
Dir: Sybille Schönemann / GERMANY / 1990 / 90 min
●notes
Before the fall of the Berlin Wall, Sibylle Schönemann, the director of this film, and her husband were actually arrested and sentenced to one year in jail for allegedly ignoring the socialist state authority and law: they had applied for leaving the country. In 1985, both were deported to the West. Now, after Germany's reunification, the director travels back with her camera in order to analyse and understand what happened. Will she receive answers to her questions? She traces judges, officials, lawyers, people who decided her destiny back then. There are countless heavily bolted doors and gates. Some open up, others remain shut as impenetrable walls. Dark corridors and locked up small cells leave an oppressive, claustrophobic feeling. The penetrating eye of the wardens persecutes us incessantly. It is a film about arbitrariness, reprisals and severe control by the state; it is also about impotence, blind obedience and lack of responsibility. Men seem to be just tiny links in a gigantic, unfathomable State machinery, where orders from above have to be carried out without questioning.
●Director's Statement
And when I finally sat in one of my former prison cells and for the first time listened to my old feelings, met people who had tormented me in the past, but who claimed to have been nothing but a small executing wheel in the gear of injustice, referring to the fact that they all hadn't known anything and had only done their duty, I decided on searching the roots and to find the men who had decided against me. I found mountains of information, few people who could remember or wanted to remember, nobody who said to me: "yes, now I know, that I did harm to you in those days(…) I realized that I was captured once again in this German plait of persons who did nothing but receive and accomplish orders, obey to a higher "necessity," who had no idea of what was going on.
Sibylle Schönemann
Paper Heads 15:50-(screens once)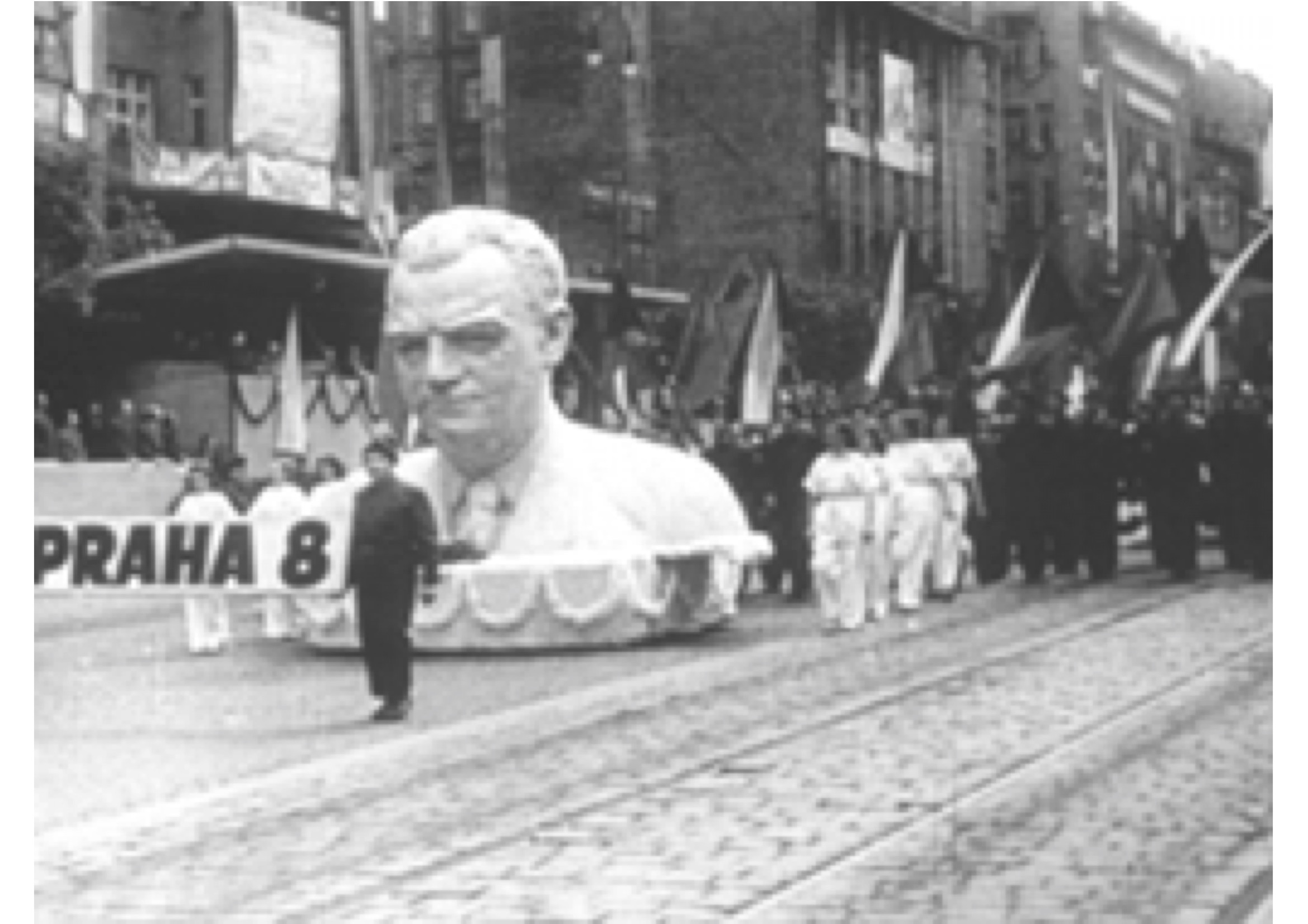 YIDFF '97 International Competition Runner-Up Prize
Dir: Dušan Hanák / SLOVAKIA / 1996 / 96 min
●notes
Paper Heads is a film about the history of Czechoslovakia from 1945 to 1989. Compiling a huge body of documentary footage together with the testimonies of present day survivors, it reveals to us fresh facts about the country's internal situation during that period. The director Dusan Hanák's approach is a sensitive one: drawing on the personal remembrances of the individuals who lived through the era's upheavals. These people, now already grown old, tell stories of that dark period in which they experienced imprisonment and were denied freedom of speech. Their lost time cannot be recovered, and for Hanák too it is the same. His film Pictures of the Old World, which was screened at Yamagata back in 1989 before the dissolution of the Eastern Bloc, captured old people's views on life and death with a unique sense of irony, but in retrospect, it now seems it was an indirect expression of the frank criticism of the system, as seen in Paper Heads, a documentary forced to be a masquerade. Thus, we glimpse a new side to Hanák the artist, and I find myself forced to reconsider my previous interpretations of Pictures of the Old World. In Paper Heads, a director who himself lived through the same trying time as the victims and witnesses inscribed in his film, shows us the deep wounds in his heart.
●Director's Statement
This film is an emotional collage about violations of human rights and about the relation between the power of a totalitarian system and its citizens. After the Second World War, The Soviet empire was extended into the countries of Central and Eastern Europe. It had promised "paradise on earth," but in practice it wiped out all elements of democracy, introduced a government of terror and destroyed the lives of hundreds of thousands of people.
My film is not just a review of the past: it depicts the desire of people to live in a fairer world. In 1989 the communist regime collapsed, and many nations are now once more looking for a way to democracy. This is a painful process full of contradictions. In my opinion, we have not yet managed to come to terms with our past, even though many signs of this past are still present in our everyday lives.
At both the beginning and end of the film, we see Slovak citizens gathered at an event celebrating May Day 1990. They are laughing at people standing on a red platform wearing "paper heads." On another two levels, archives of propaganda are intercut with subjective testimonies of victims of the totalitarian system. In the end, we learn that the struggle for democracy is not yet won.
Dušan Hanák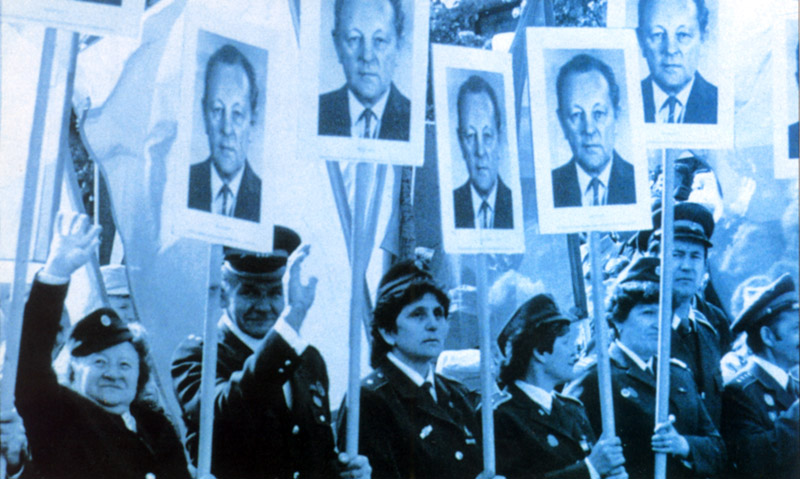 [Venue]The YAMAGATA Documentary Film Library (Yamagata Big Wing 3F)
[Admission]Free admission for members (Member's fee: free)
[Presented by]YIDFF (NPO)
[Contact]e-mail:info@yidff.jp (YIDFF Yamagata office)