Near the end of YIDFF 2023, a symposium titled Taiwan Documentary Inside Out was held, introducing how the golden combo of public support and filmmakers' initiatives carry the core of creative documentary in Taiwan.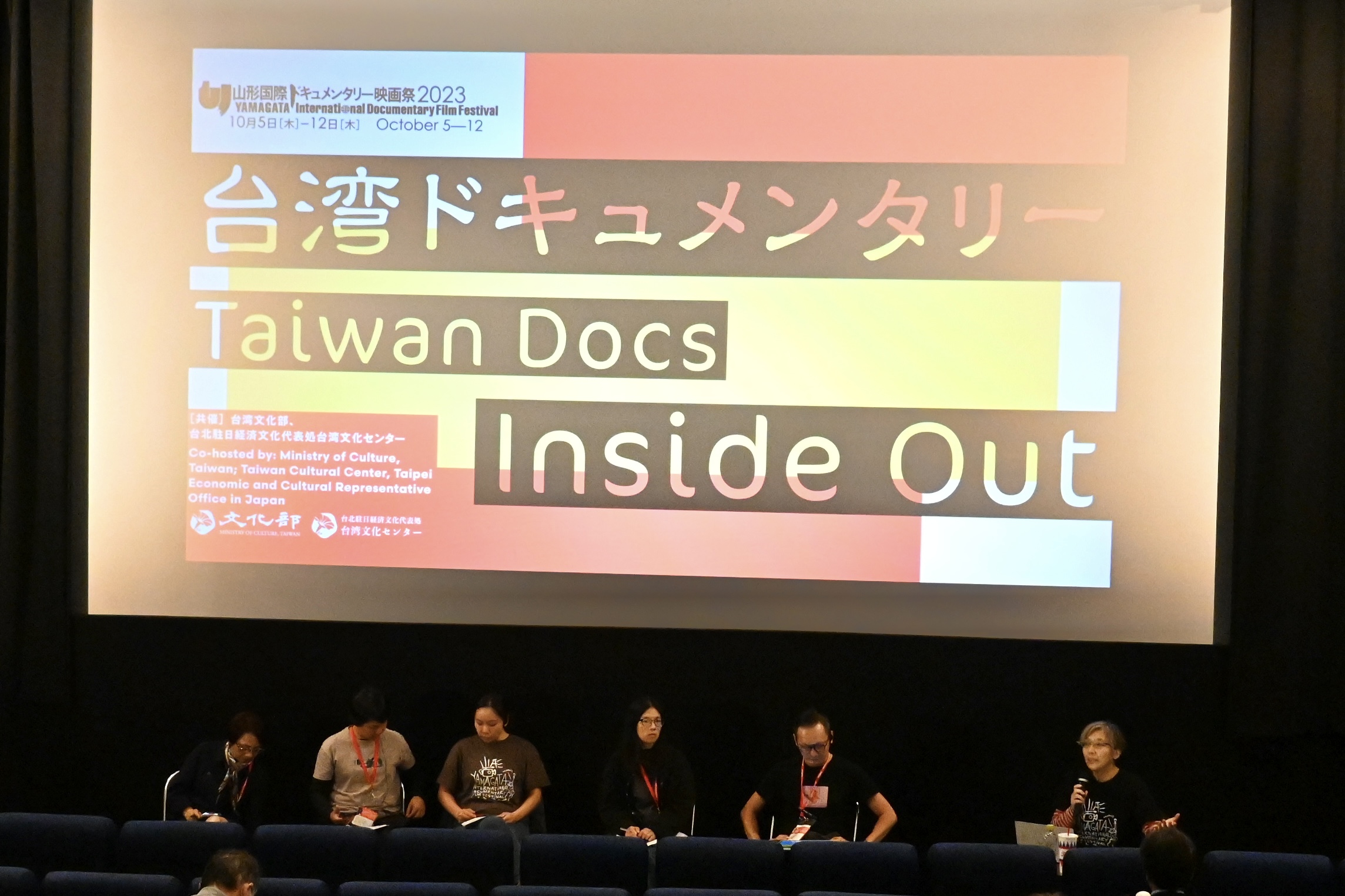 Moderated by YIDFF Board member Fujioka Asako, the symposium featured the following panelists: 
= Jessie Yang (Project Executive, Taiwan Docs) 
The office of Taiwan Docs promotes Taiwanese documentaries abroad and provides information, connects people, and educates filmmakers. It is based under Taiwan Film and Audiovisual Institute (TFAI).
= Chen Wanling (Programmer, Taiwan International Documentary Festival)
TIDF is a biennial international film festival launched in 1998. In addition to three competitions (International, Asian, and Taiwanese), its program includes a wide range of sections and opportunities for exchange. Its next edition in May 2024 is now open to entries.
= Kite Chen (Executive Director, Taipei Documentary Filmmakers' Union)
The Doc Union safeguards the labor rights of documentary workers, elevates professional standards and promotes the development of the industry. Its membership of 500 includes directors, cinematographers, film critics, composers, and curators.
= Joe Huang (Art Director, South Taiwan Film Festival)
Wanting to provide more viewing of art films in the southern part of Taiwan, teachers and students from the National Tainan University of the Arts founded South Taiwan Film Festival in 2001. The program features independent films (including documentary, shorts, experimental, animation) about Chinese-themed subjects and concerns.
= Hsiao Mei-ling (Director of "Parallel World" / in New Asian Currents)
The Japanese audience was surprised and envious to hear about the vibrant ecosystem for Taiwan documentary. For example, the South Taiwan Film Festival in Tainan City focuses on citizen participation and community development when most activities for arts and culture are concentrated in Taipei; a government agency provides strong support for the education of Taiwanese documentary filmmakers and for their films to travel overseas; documentary filmmakers organize a labor union that backs social security and provide mutual aid.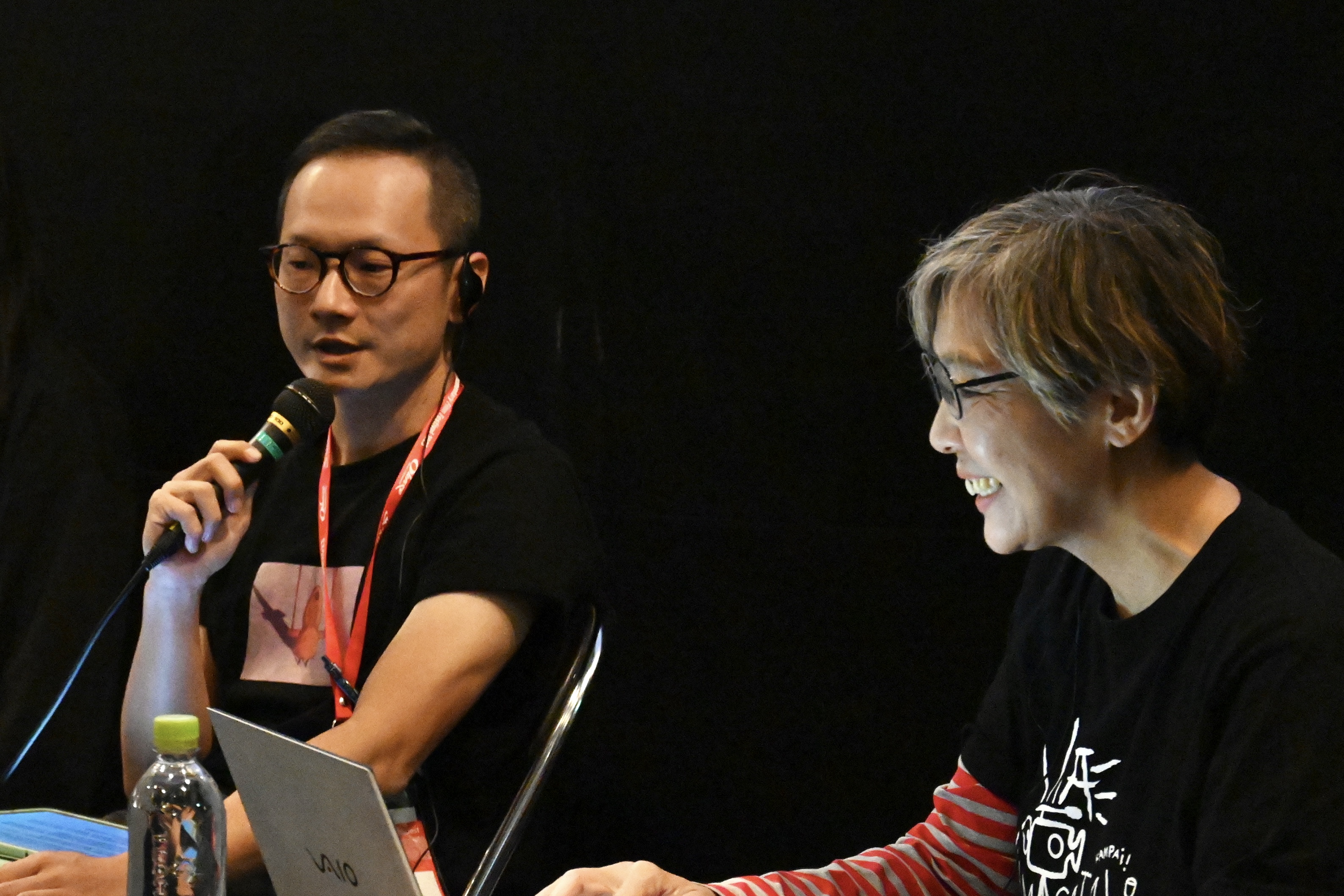 After hearing the presentations, Director Hsiao Mei-ling spoke up. "I never knew about this because I had been isolated for 12 years as I made "Parallel World" alone," she said. Indeed, this proves that daring filmmakers persevere with or without infrastructural support. (The next day, her film won the Directors Guild of Japan Award!)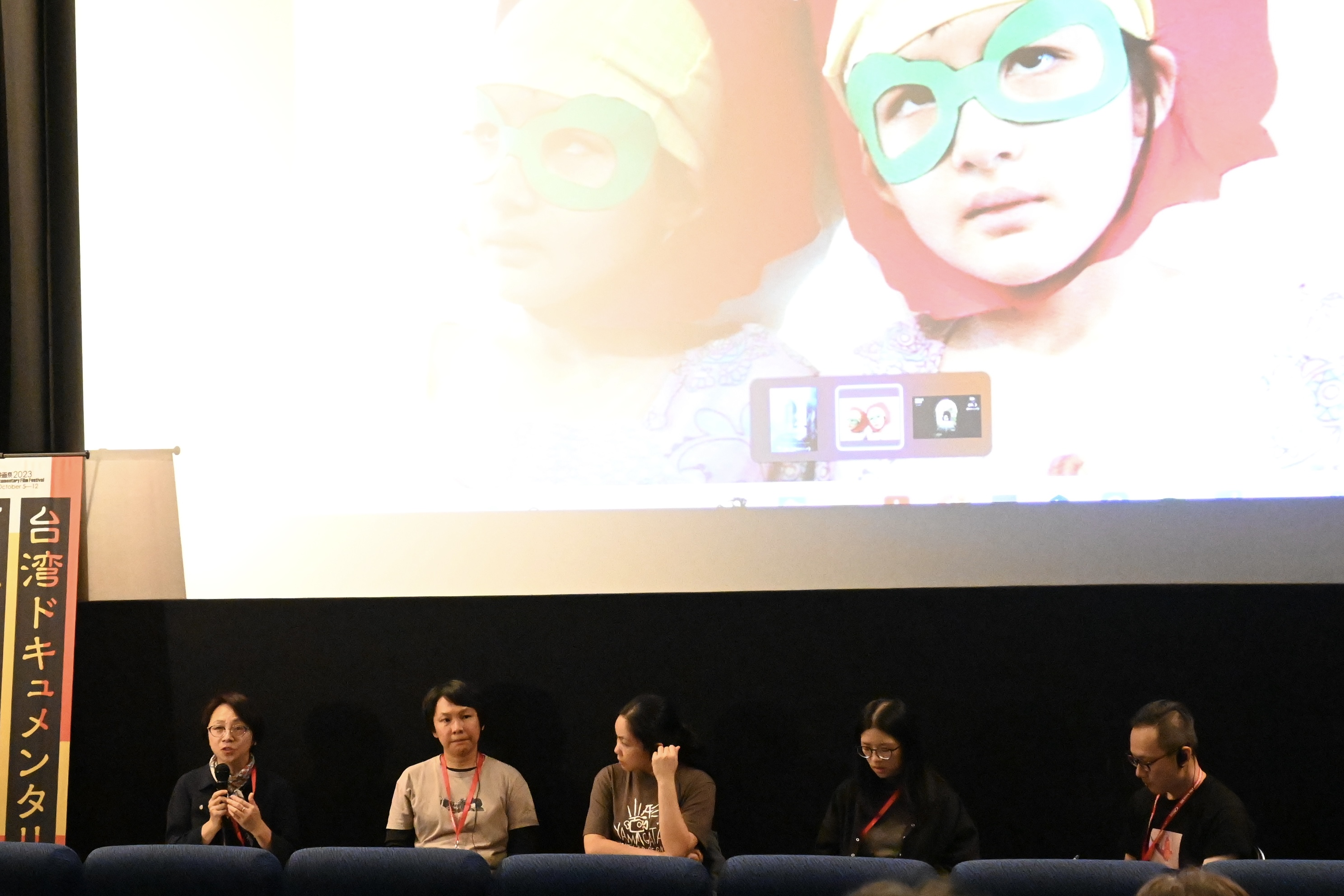 While TIDF's Chen Wanling and others spoke highly of YIDFF's vitality and spirit, Japanese editor and producer Hata Takeshi spoke up from the floor about the situation in Japan.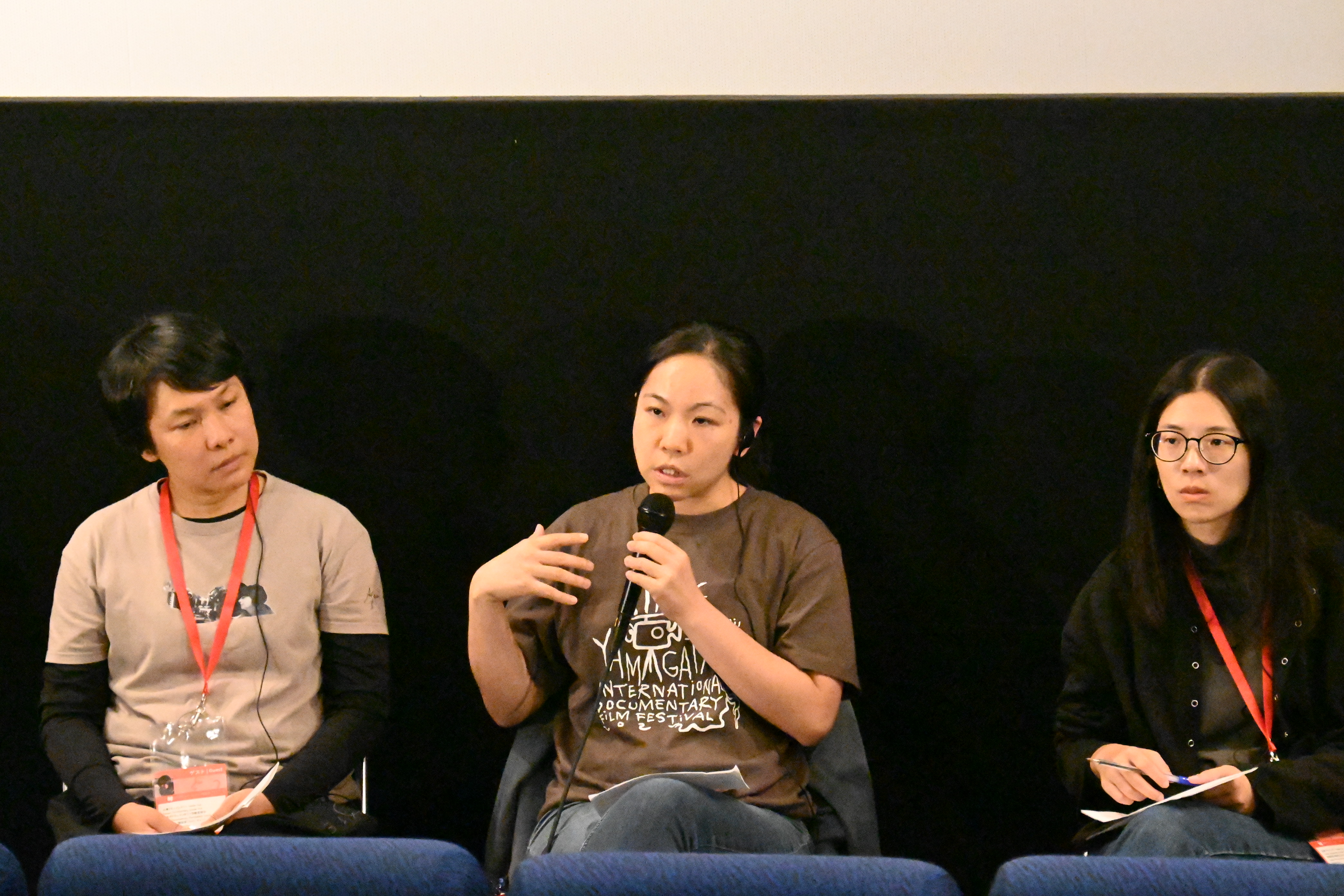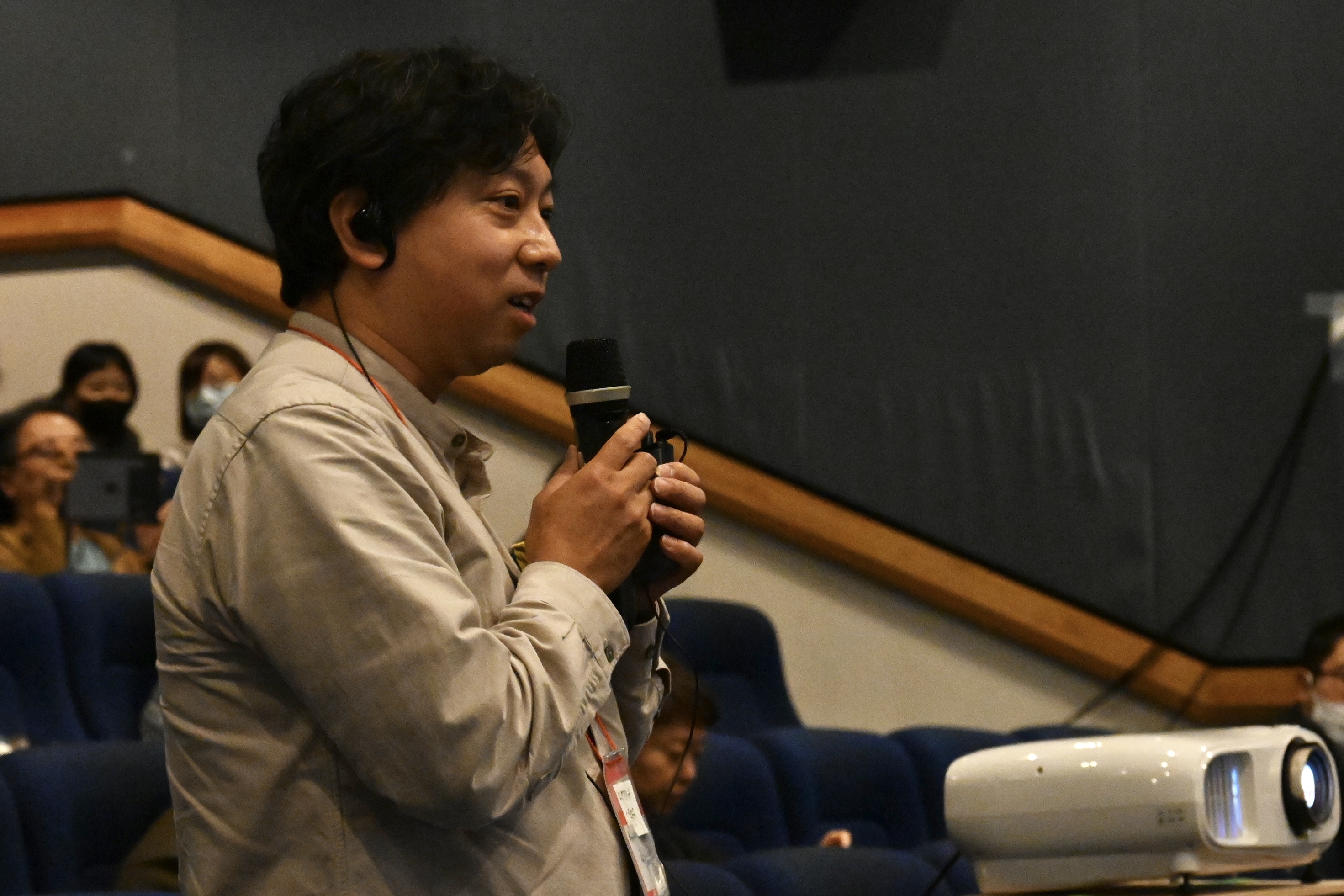 The symposium concluded with the hope that learning and exchange between Japan and Taiwan documentary communities would continue in the future, to allow the production of better and more diverse films, to support the well-being of filmmakers and distributors, to broaden and increase documentary's audience, and to create a positive feedback loop for the younger and upcoming talent.