Metamorphoses of Stars
Memento Stella, directed by Makino Takashi. Japan/Hong Kong, 2018. Presented at YIDFF 2019 in International Competition.
by Elise Shick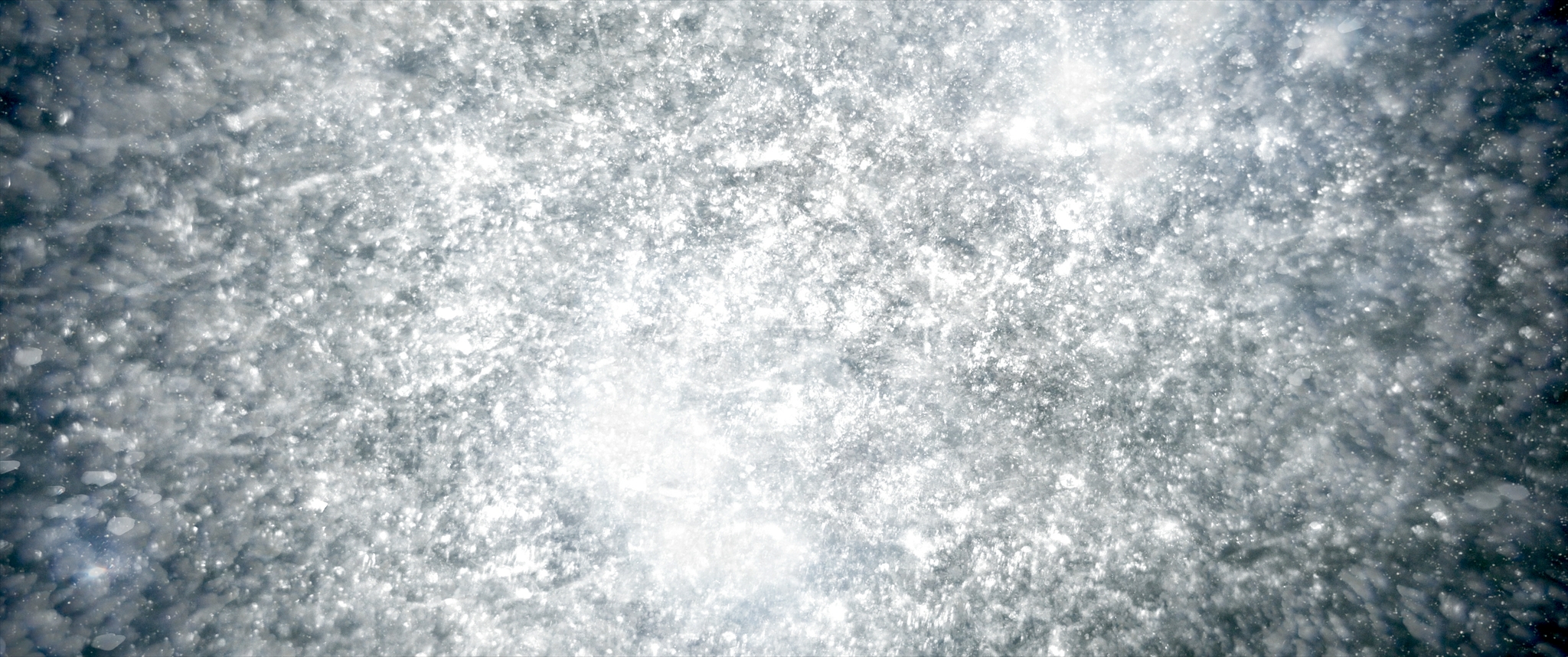 Once I had a conversation in Manila over lunch at a restaurant that used to be a Spanish casino. I was talking about an idea I had about Lav Diaz's cinema: if you look at the image long enough, you can see the movements of the particles that reveal the history behind the images. Watching Memento Stella at Yamagata Citizens' Hall reminded me of this.
Just before the screening began, festival staff announced that Makino's flight from Berlin to Tokyo had been cancelled due to Typhoon Hagibis, which had struck Japan two days earlier. Makino sent the audience a note expressing his regret over not being here with us and explaining how the film was made in order not to leave us perplexed by this combination of overwhelming moving images and intricate sound design. In the note, he wrote, "If you see an image gradually appear in front of your eyes, please note that it might be coming from your imagination."
Memento Stella is not a narrative-driven film, or more precisely, the narratives are buried under ten layers of moving images orchestrated by eight layers of soundtrack, waiting to be disinterred by the audience through the cycle of seeing, hearing, imagining, and immersing oneself in the film. The details of the sound design are as complex as the images. At times we hear soothing landscape music, at times the disturbing sound of gunfire. 5.1 sound effects coming from the front and rear of the screening hall created an atmosphere that enveloped the viewers in this enclosed space, as if pushing us closer to the screen. The combination of images facilitated by the soundtrack offered us a visceral and immersive experience that abolished the notion of film as a medium meaning making. Henceforth, we, the viewers, became the subject matter of this film.
While staring at the moving particles on the screen and trying to identify them, I entered a dream-like scene. I saw the silhouette of a human walking towards me as if exiting the screen and entering my mind. Then, this silhouette multiplied and I saw distinct figures running from the left to the right side of the screen before turning into clouds in the sky. In a blink of the eye, these images faded into directionless, moving particles, and I realized instantly that what I saw was merely the mirror of my repetitive thoughts and impulses that are strongly connected to my own history and background.
Makino has built a space in which dream, reality, and imagination intertwine via this visceral experience of sight and sound. Behind each layer of images lie real-life phenomena captured by the director in different countries at different times. When they are laid on top of each other, movements in these images merge together and metamorphose into particles that look like countless stars in the sky. Perhaps this is why, in his own phrasing, the director named this film "Think about the stars" or "Don't forget that we are on a star."