YIDFF 2017 Encore Screenings Part 16
Screenings at the Yamagata Documentary Film Library present documentaries and movies rarely shown on television or in theaters, including works from the Film Library vaults.
A Memory in Khaki 14:00-、19:00-(screens twice)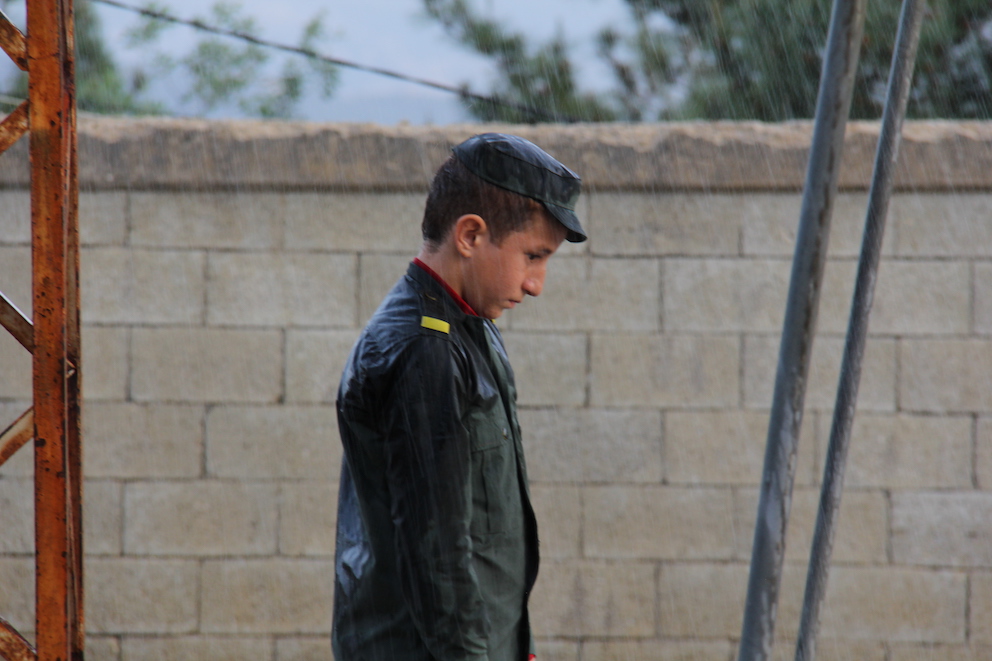 YIDFF 2017 The Mayor's Prize
Dir: Alfoz Tanjour / QATAR / 2016 / 108 min
●notes
"If it weren't for this place, I wouldn't be me." The artist Ibrahim Samuel, whom director Alfoz Tanjour respects and admires, once spoke of his love for Damascus in this way. Years later, he left the Damascus that he loved. Ibrahim and three others appear in this film and speak about their complicated thoughts on their homeland. For one character, home is a repressive world symbolized by the color khaki; for another it is a violent world drenched in red. In this film the director depicts the incomparable emotions involved in losing the place where one was raised. This expression of bitter sadness marks the heart of the viewer, and will not be easily alleviated.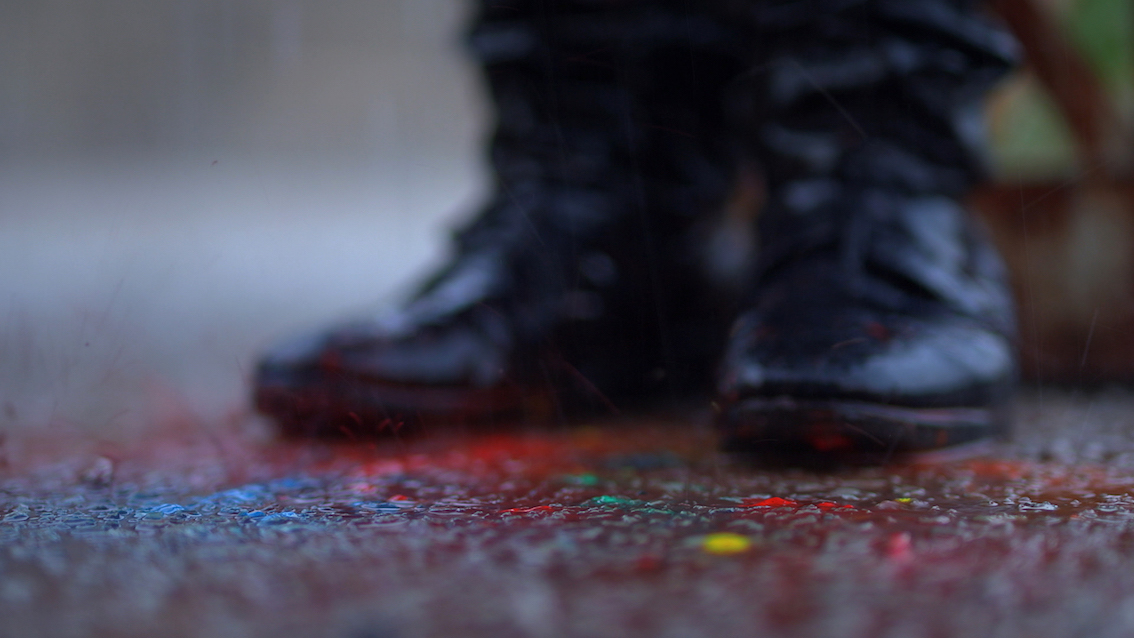 ●Director's Statement
I love images, stories, and dreams—this intellectual and imaginative combination initially stemming from the long process of observing reality.
Cinema narrates its own world, using images. Its pictorial expression is like the expressing of dreams; as Fellini said, "Dreams are the only reality."
I was born in the seventies. My father was a communist, which was normal at that time in the city of Salamiyah, which had a history of poetry, dry desert air, and left-wing Marxism. I never attended the Baath Party sessions, nor those of any other party. I simply used to escape—sometimes to the small cinema in my town, and more often into the stories of Chekhov and Tolstoy. I was influenced by Zorba and Marquez. I loved Baudelaire and Hermann Hesse. To me, reading was a beautiful world that I used to escape to. I didn't know back then that this would be my motivation to study cinema, and my desire to seek out the truth.
The most remarkable thing that happened to me during making this film was when I sought asylum in Austria. It was difficult for me to believe that I was outside my homeland and Syrians kept being killed in Syria every day! It was a very hard experience on the psychological and humanitarian level, which encouraged me to combat weakness by making this movie.
I wanted to face exile, fear, and maybe nostalgia with my work, through cinema. I wanted this film to be a cry out, for that which is embattled inside the spirits of individuals who lived under the oppressive Syrian regime. I wanted as well to shed a light on years of silence, terror, dark prisons, and to dive into the roots of what happened and is still happening in Syria: the events which were behind the eruption of Syria's society and the start of its revolution.
The film presents stories of different people, the way they deal with a reality imposed upon them as a predetermined fate, their battles with day-to-day life, their minor imaginary victories and their many defeats, disappointments and anguish.
This film is a Syrian narrative, which by laying out the past, tells the story of the future.
Alfoz Tanjour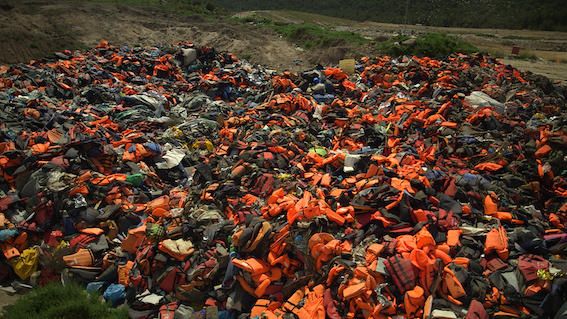 I Am the One Who Brings Flowers to Her Grave 16:10-(single screening)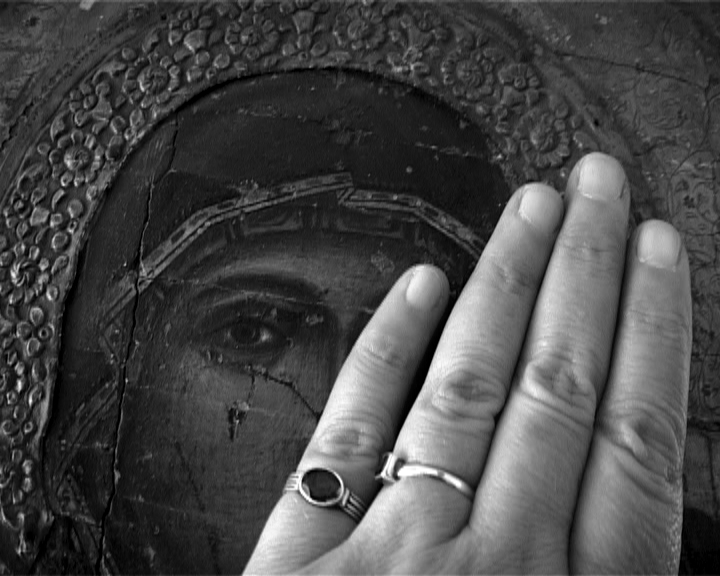 YIDFF 2007 International Competition
Dir: Hala Alabdalla, Ammar Albeik / SYRIA / 2006 / 110 min
●notes
Unable to return even once to her hometown in Syria since leaving in 1981, Hala begins shooting a film in France with her younger friend Ammar serving as cameraman. She conducts intimate interviews with friends who remain separated from their homeland as old age approaches, and includes scenes showing the creative process of her painter husband, exiled for twenty-five years now. The camera, with its frequent hand-held shots and extreme close-ups that seem to reject an objective perspective, glides freely through time and space, revealing the poetry and urge to create poetry in daily life while lamenting the relentless passage of time and giving voice to love for one's homeland.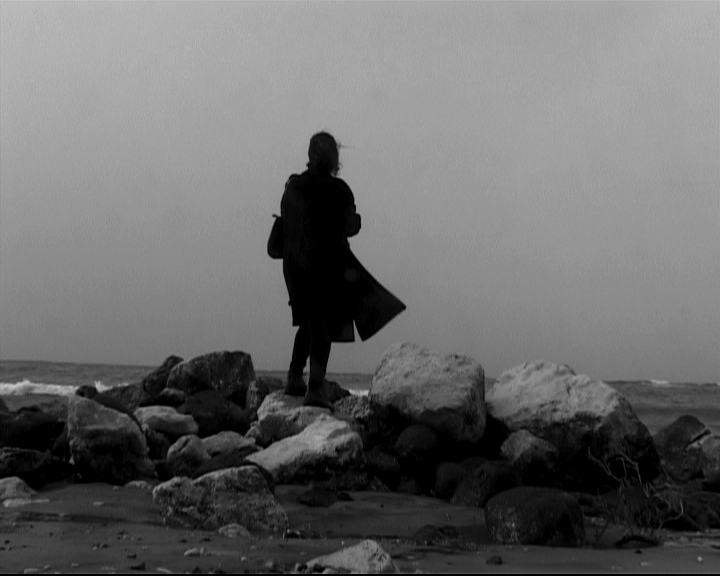 ●Director's Statement
A poem by Daed Hadad, a female Syrian poet who died in 1991:
I set out on a quest, I am searching.
I take a small camera, I film my girlfriends
I take my small camera, I film my journey
I take my small camera, I film the people who have inspired me
My girlfriends facing me
My journey guides my feet
People orient my thoughts
My girlfriends
We four women,
We have not yet turned 50, but the moment is nearing
We, and each one on her own, will say that an accomplished life does not mean accomplishing one's dream.
My journey
My journey guides my feet
My feet guide me on my journey
The journey that sketches the features of my film
The journey that ends in the locations of my suspended films
The journey of my life.
The people
My thoughts are guided towards my unmade films
People guide me towards places from where I must embark
People guide me toward people I should meet
People guide me toward the light under which I ought to give birth.
Hala Alabdalla
Ammar Albeik
[Venue]The YAMAGATA Documentary Film Library (Yamagata Big Wing 3F)
[Admission]Free admission for members (Member's fee: free)
[Presented by]YIDFF (NPO)
[Contact]e-mail:info@yidff.jp (YIDFF Yamagata office)