YIDFF 2017 Encore Screenings Part 14
Screenings at the Yamagata Documentary Film Library present documentaries and movies rarely shown on television or in theaters, including works from the Film Library vaults.
Self Portrait: Birth in 47 KM 14:00-、19:00-(screens twice)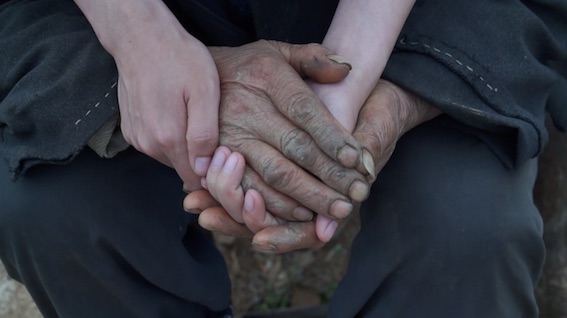 YIDFF 2017 New Asian Currents
Dir: Zhang Mengqi / CHINA / 2016 / 102 min
●notes
This film depicts the lives of an old woman and a young woman in a small village in the mountains of China. The old woman is shown at length walking with her back hunched, telling stories of her seven children and the terribly difficult life of poverty they had lived. The young woman speaks of her school, of leaving for work, and of her boyfriend. The film is youthfully experimental, with the director herself joining hands with the old woman, and performing with the women moving their bodies. From this parched landscape—the filmmaker's fond gaze pierces us to the core.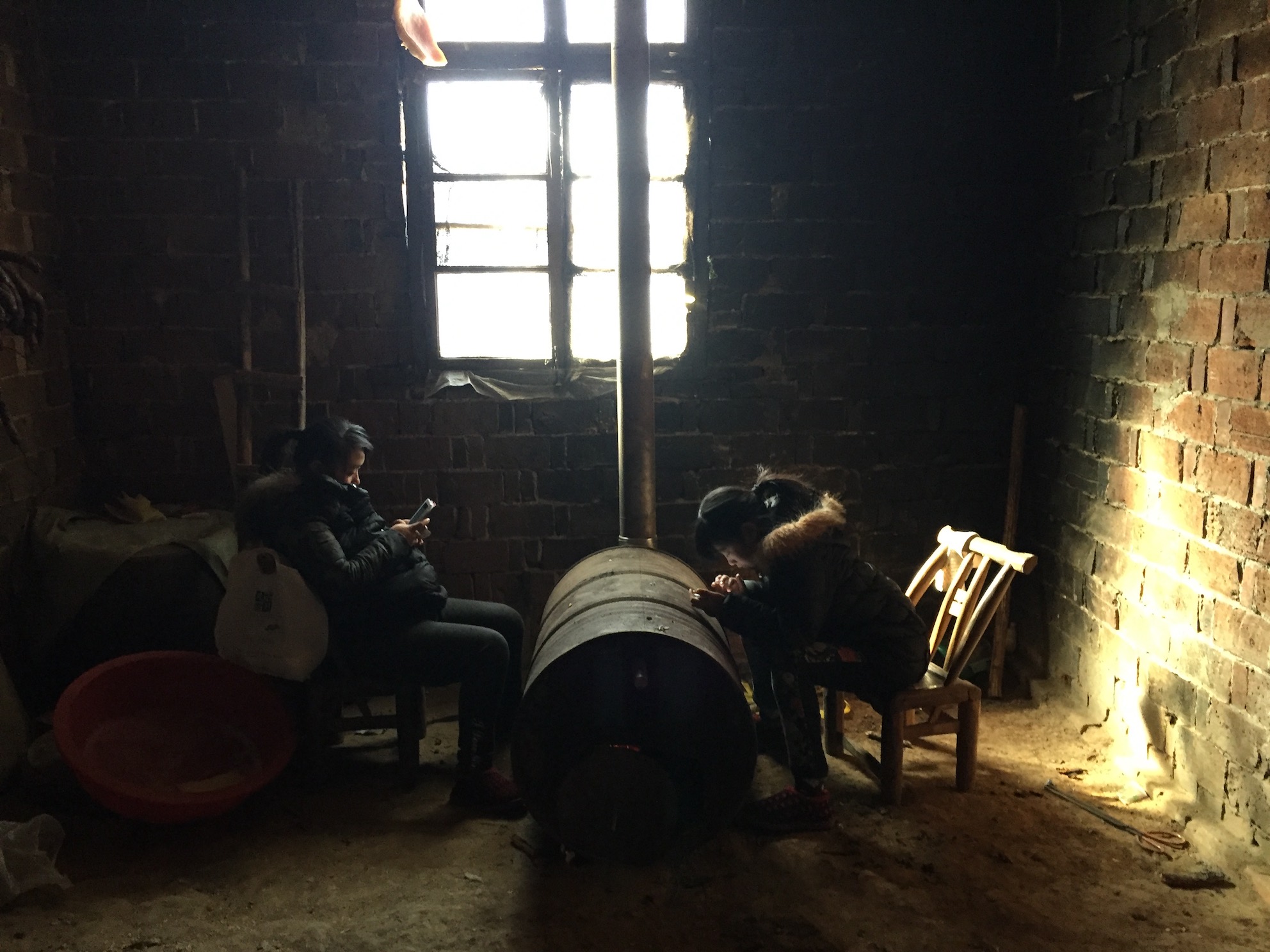 ●Director's Statement
This is the seventh work in my "Self-Portrait Series." I made it during my sixth visit to the village known as 47 KM. That winter, I witnessed the village's abandonment, downfall, and death. I wondered to myself why I had returned to that location again. A certain 21-year-old girl gave birth to her second child that winter. Will this one new living being bring some sign of life back to this village?
A new mother. Another mother, advanced in years. They plead with me about survival and child-rearing. The river of their sweat and tears flows without stopping. Even the land about to die still reflects a radiance. I will not be silent
 Zhang Mengqi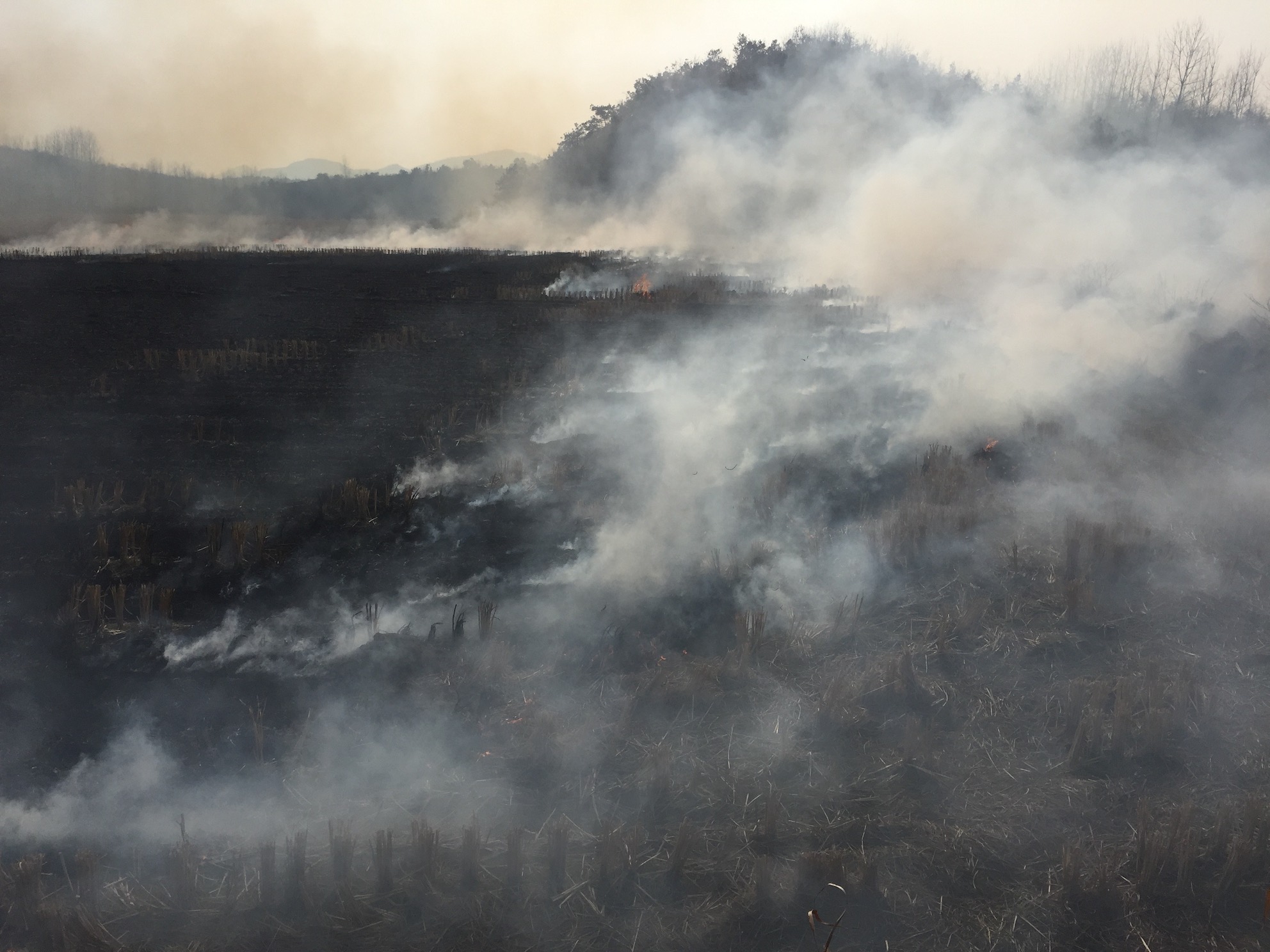 Self-Portrait with Three Women 16:10-(single screening)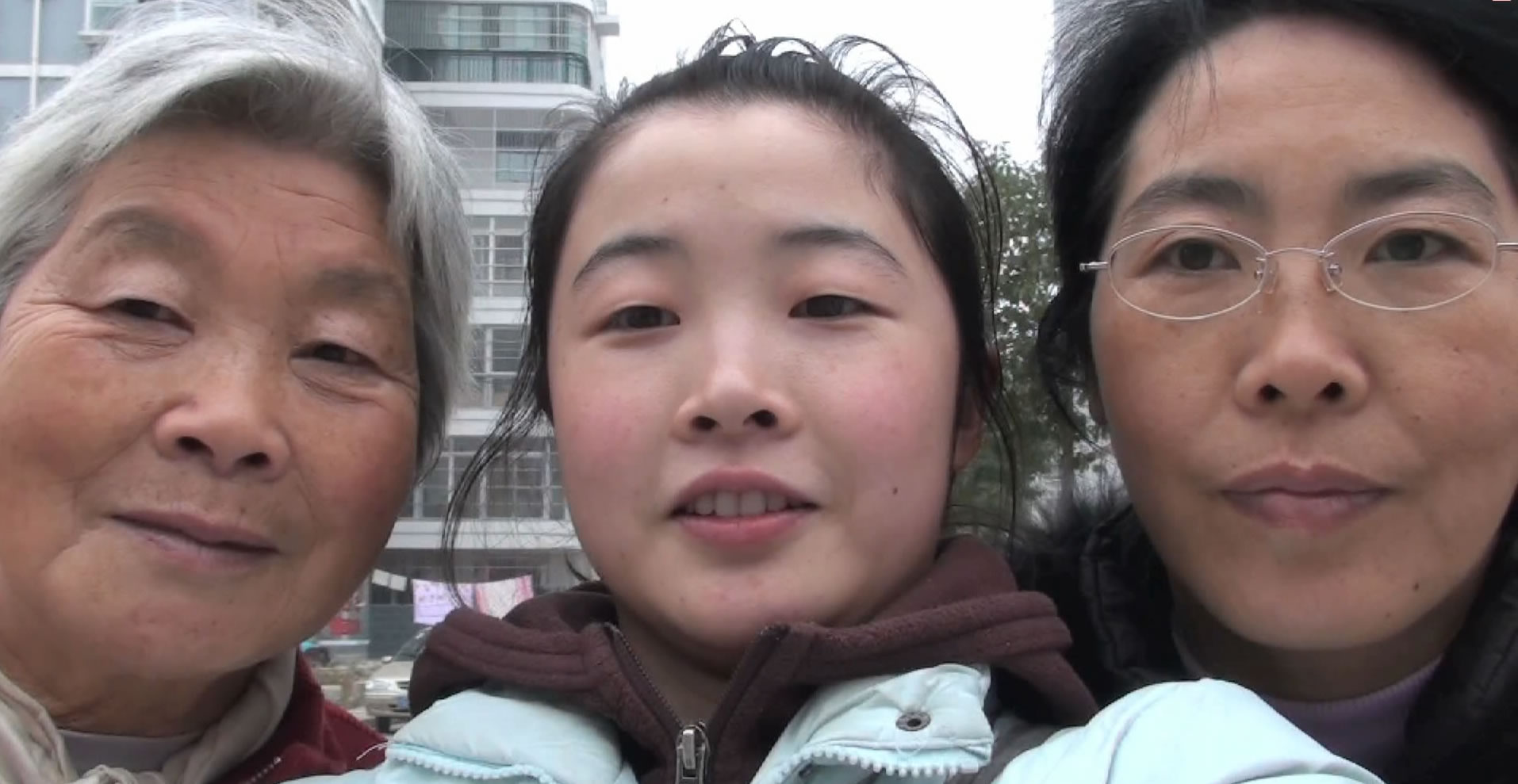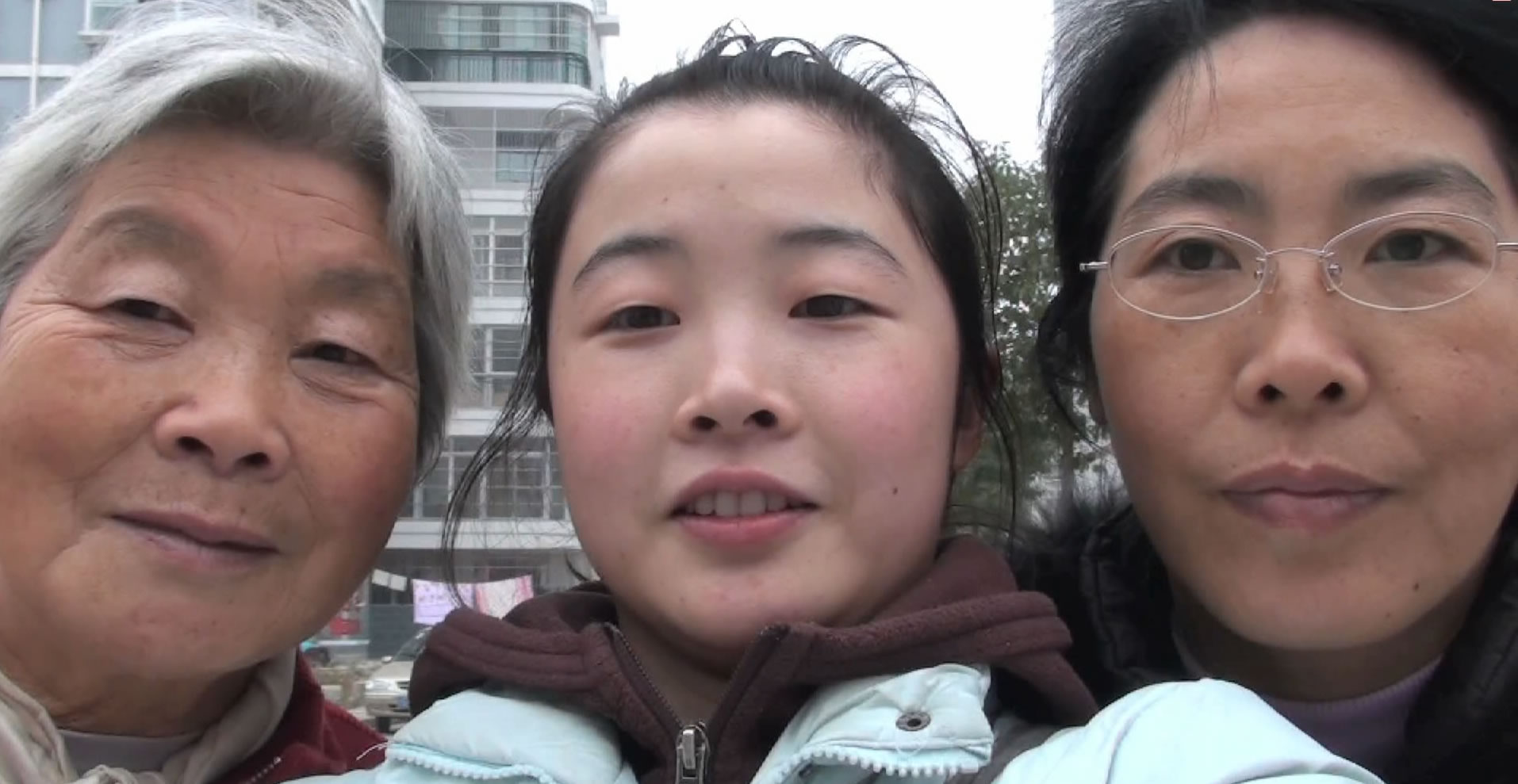 YIDFF 2011 New Asian Currents
Dir: Zhang Mengqi / CHINA / 2010 / 75 min
●notes
The 23-year-old director, fresh out of university, lives at home with her mother and grandmother. She rebels against them but also tries to understand the generation gap between them. While she gets angry and questions their expectations of her as a woman (i.e., to marry and have children), she also gropes for the meaning of real love. Along with her mother and grandmother, the three women wring out their loves and hates with explosive strength. The director in her performance piece uses her own body to project the images of her mother, turning her lost loves into springboards, practically jumping out of the screen so she can shout with all her might.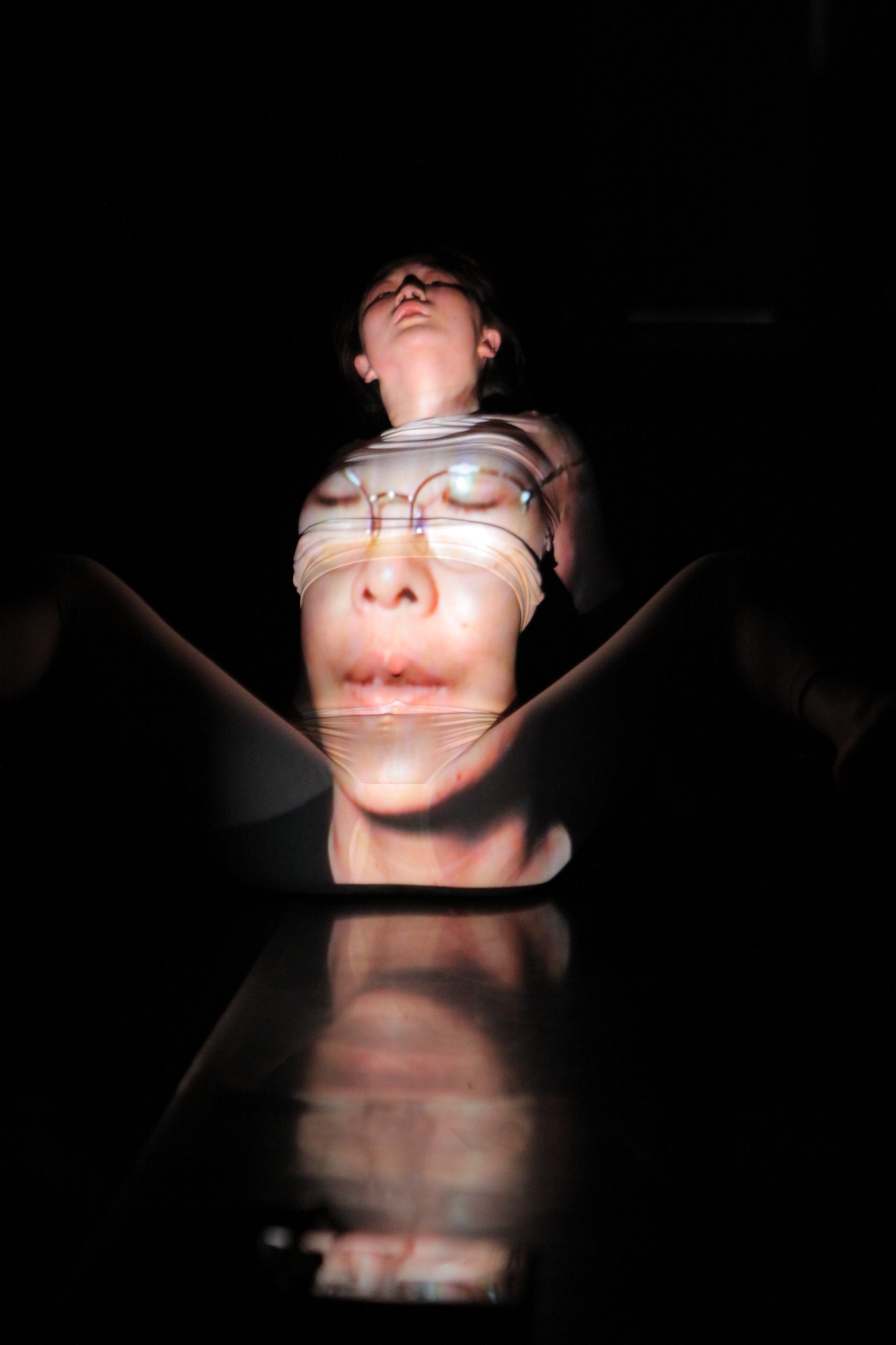 ●Director's Statement
This year I turned 23, the age when women become pregnant with dreams. Yet, even while nursing our own dreams, we must carry the burdens of two other women's dreams as well. This film began with my own search, then delved into the lives of my mother and her mother, following the blood that has flowed through three generations, in these women who grew up in such different times. As a victim of an oppressive marriage, my grandmother held hopes that my mother would enter a beautiful, perfect marriage. When my mother became a victim herself, she transferred those hopes to me. Marriage may be every girl's dream, but it is also the murderer of those dreams.
 Zhang Mengqi
[Venue]The YAMAGATA Documentary Film Library (Yamagata Big Wing 3F)
[Admission]Free admission for members (Member's fee: free)
[Presented by]YIDFF (NPO)
[Contact]e-mail:info@yidff.jp (YIDFF Yamagata office)