The YAMAGATA Documentary Film Library Friday Theater(May 10 Fri)
Screenings at the Yamagata Documentary Film Library present documentaries and movies rarely shown on television or in theaters, including works from the Film Library vaults.
Encounters 14:00-、19:00(screens twice)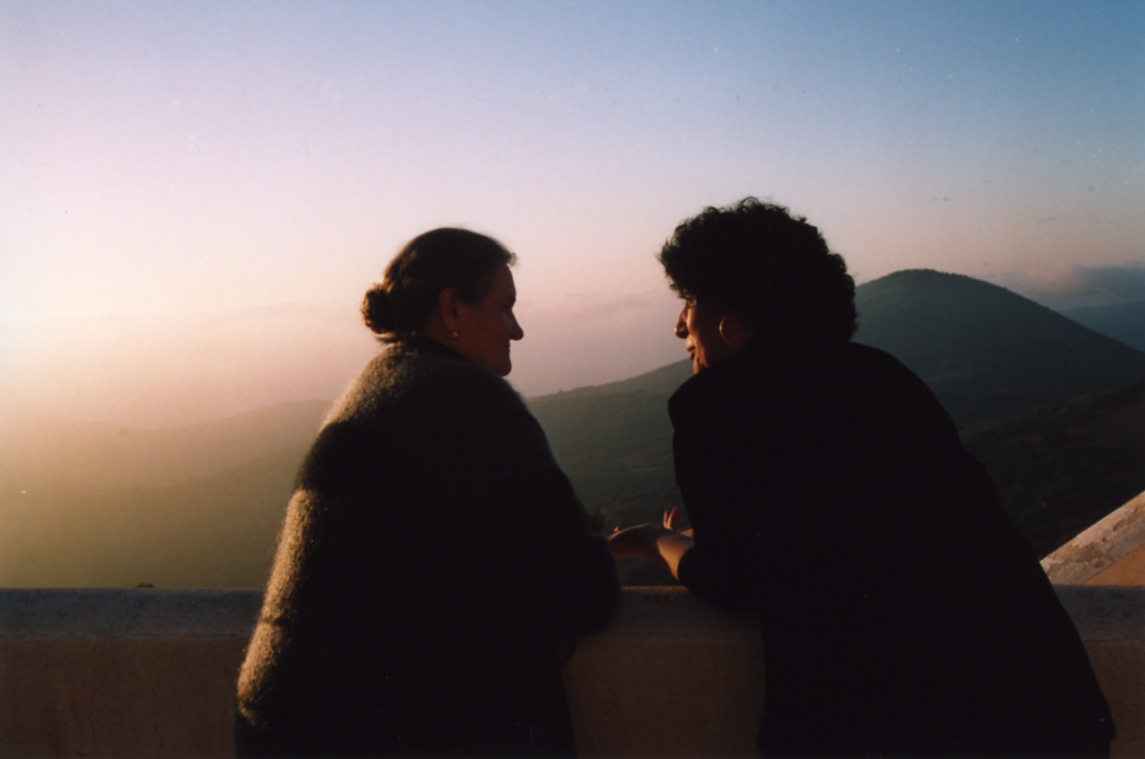 YIDFF 2007 International Competition The Mayor's Prize
Dir: Pierre-Marie Goulet / PORTUGAL, FRANCE / 2006 / Video / 105 min
●notes
Mesmerized by the songs of Peroguarda villagers in southern Portugal's Alentejo region, young Portuguese modern poet Antonio Reis, Corsican researcher of Portuguese folk music Michel Giacometti, and film director Paulo Rocha visited the village one after another in the late 1950s. This work refreshes the soul and flows with songs and poetry seeped in sadness, as well as the atmosphere of the quiet sea and village, fields adorned with vibrant red flowers, and roads traveled by Reis and the others, while interspersing images from Paulo Rocha's films.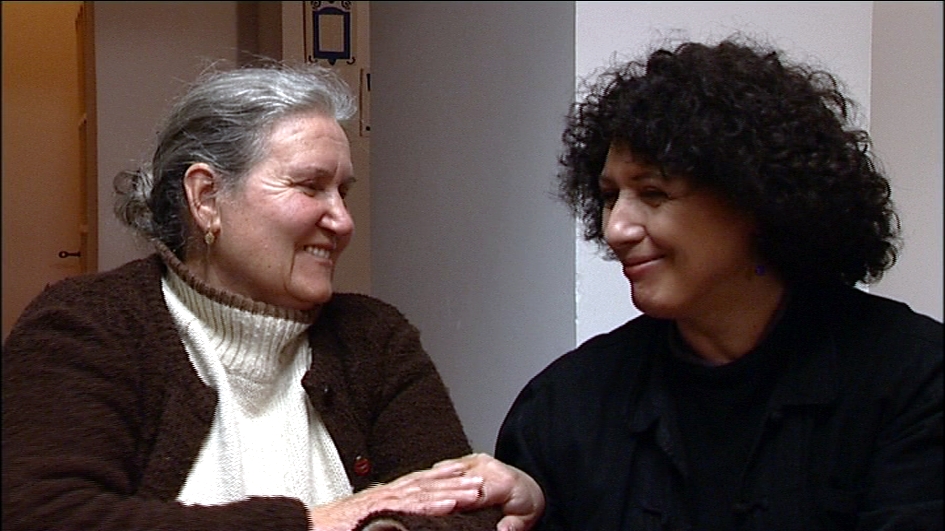 ●Director's Statement
After the completion of my previous film, Polifonias—dedicated to Michel Giacometti, the Corsican savior of the memory of popular Portuguese culture—was born the desire to traverse certain paths that had been pointed out to me: that of the home of António Reis (then still a poet) in Alentejo, in the village of Peroguarda, the very same place in which Michel Giacometti wished to be buried, and others I wished to visit for my own reasons, such as, for example, to approach Paulo Rocha's film Mudar de Vida, which fascinated me particularly by the interaction between the narrated story and the end of the fishing communities of Furadouro.
Little by little it became clear what, beneath the surface, constituted in my mind one of the faces of Encounters: the echo of the past, of a time gone by, of a culture which had died out, but an echo one hears in the present and which resounds in its appeals. It thus became a question not of deploring what has disappeared, not of making a nostalgic return to the past or of bringing fragments of the past into the present, but of letting go of memory to make way for the living. Because of that, the film has a strange relationship with time. Intermingling and telescoping various "historical" times, the chronology loses its importance—the dates no longer really have such a thing. The past no longer occupies the place one traditionally attributes to it.
I see the film in the text of Sérgio Godinho, which recurs rhythmically over the course of Encounters: They say that in death one comes from afar to encounter something. We find reincarnation in the recognition of a voice, and some far-off voice brings us that familiar certainty that we have never been alone. For we find familiarity on a park bench where we have never been seated. Because a recollection that fades lives on in our memory. What mystery of memory is this? That of life, which rubs things out, then rewrites what it continues to feel.
Pierre-Marie Goulet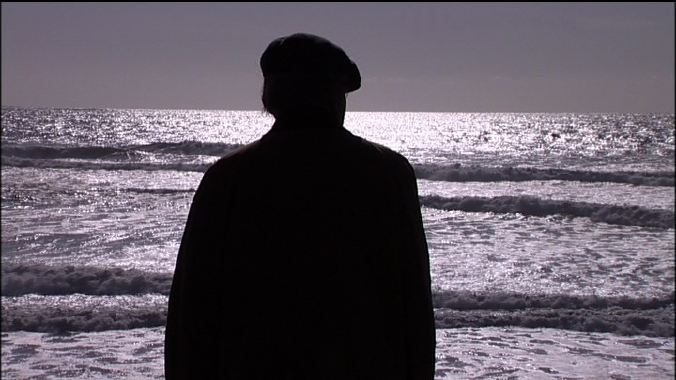 Images of a Lost City 16:10-(single screening)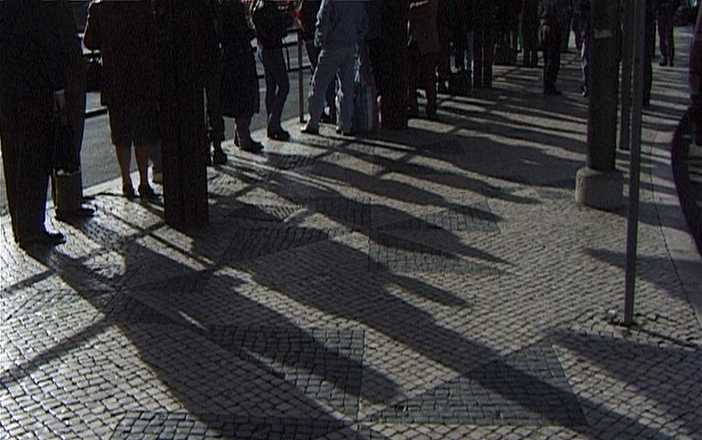 YIDFF 2011 International Competition
Dir: Jon Jost / USA, PORTUGAL / 2011 / Blu-ray (SD) / 92 min
●notes
A street corner in Lisbon. Women sit on a bench in a stone-paved square at the top of a hill. Youths mess around with motorbikes. People walk up and down the hill. Languid, listless light and wind. A tram. Children having fun playing soccer. The sound of a guitar, overlapping with the long shadows of trees. These may be ordinary everyday scenes, but they are also beautiful and somehow melancholy. This is a visual poem dedicated to a "lost city," made over a period of 15 years by Jon Jost.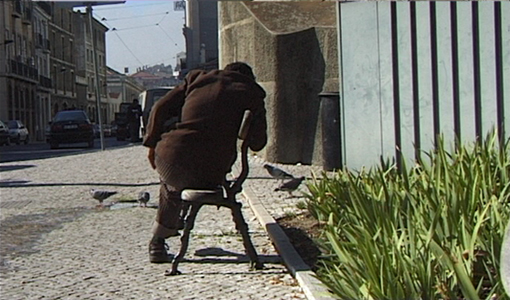 ●Director's Statement
Images of a Lost City was shot in 1996–1997, right after the DV (digital video) format was first marketed for consumers. On its arrival I quickly realized its large potential, dropped all thought of working further in film, and began to shoot solely in DV. Courtesy of its very low cost it was possible to shoot large amounts of material, as well as to do very long shots. This in turn, along with other aspects of DV, pointed to another aesthetic than that which dictated celluloid filmmaking, and I promptly went into exploring this in many ways, as the diverse qualities of London Brief (1997), Nas correntes de luz da ria formosa (1999), 6 Easy Pieces (2000), and OUI NON (2002) all demonstrate.
Images of a Lost City was culled from some 11 hours of material that I shot in that period and saved (I shot much more but junked the uninteresting material the same day as shooting it). Having no narrative, it was very difficult to edit—hence the long period between the shooting and the completion of it. Such work requires a completely different sense of rhythm, time, attentiveness to ambient sound, and figuring out how to orchestrate it through time without the easy hooks of "a story" or some "topic."
Images of a Lost City is about a place and its spirits and ghosts. I hope it has properly caught some of the particular and specific qualities which are Lisbon.
Jon Jost
[Venue]The YAMAGATA Documentary Film Library (Yamagata Big Wing 3F)
[Admission]Free admission for members (Member's fee: free)
[Presented by]YIDFF (NPO)
[Contact]e-mail:info@yidff.jp (YIDFF Yamagata office)