The YAMAGATA Documentary Film Library Friday Theater(April 12 Fri)
Screenings at the Yamagata Documentary Film Library present documentaries and movies rarely shown on television or in theaters, including works from the Film Library vaults.
Private Chronicles. Monologue 14:00-、19:00(screens twice)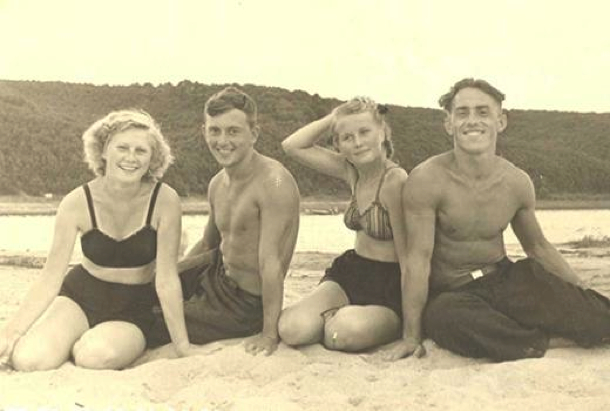 YIDFF 2001 International Competition
Dir: Vitalij Manskij / RUSSIA / 1999 / 35mm / 91 min
●notes
Grappling with many thousands of meters of private film, director Vitalij Manskij has emerged with this chronicle of a generation of Russian youth. The period from 1961 to 1986 began with Yurii Gagarin's adventure in space and ended directly before the collapse of the Soviet Union. Childhood, parents' divorce, fights with friends and the excitement of a first kiss… these familiar scenes of youth are spelled out by narration from the filmmaker himself. A chance to enter the everyday life of an extremely average middle-class family in the communist Soviet Union.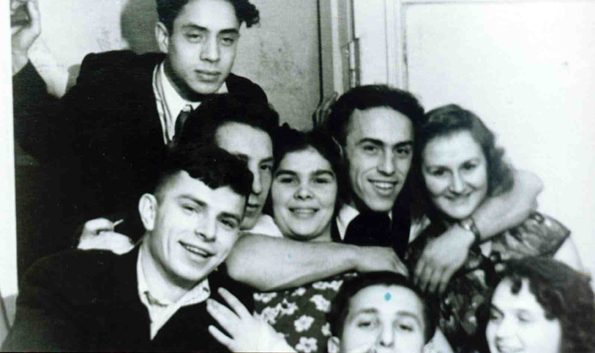 ●Director's Statement
It is rather difficult to explain this work briefly, because the preparation period alone took more than three years. The estimate of even the preparation period exceeded the estimated expenditure of the film by a dozen times. More than 5,000 hours of footage were presented for editing. Large archives of private amateur films (8 and 16 mm) from 1945 to 1991 were gathered for the film from all over the former USSR.
Private Chronicles. Monologue creates a life history of the most paradoxical generation of Soviet people. It is a kind of film epoch which recreates the life of one young man who absorbed the experience of many thousands of people his age.
The hero of the film was born on April 11 1961, the day before the most optimistic date in Soviet history: Gagarin's first flight to space. Together with the main hero we run year by year through not only the life of one man but the life of the whole state right up to 1986, the year when the empire began to collapse.
This film will be the most realistic portrait of the epoch—it includes not one professionally-shot sequence. From beginning to end it is all made by Soviet people who called themselves "amateur filmmakers" and who were shooting unpretentious family chronicles not for spectators but for themselves. In this sense, Private Chronicles. Monologue is the first "people's film" in Russian cinema, the first film that was created by people themselves.
Vitalij Manskij
Hunting Down an Angel or Four Passions of the Soothsayer Poet 16:00(single screening)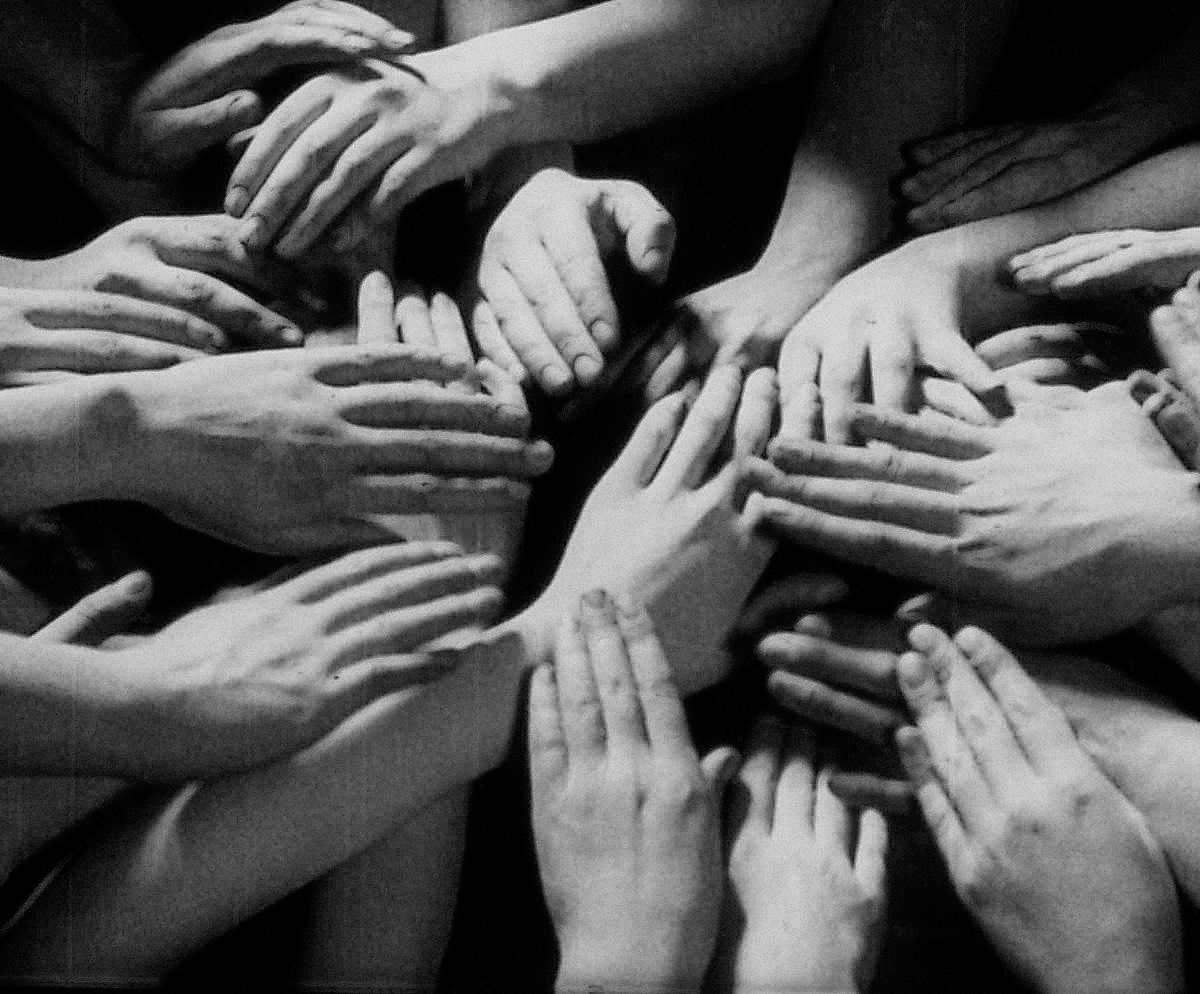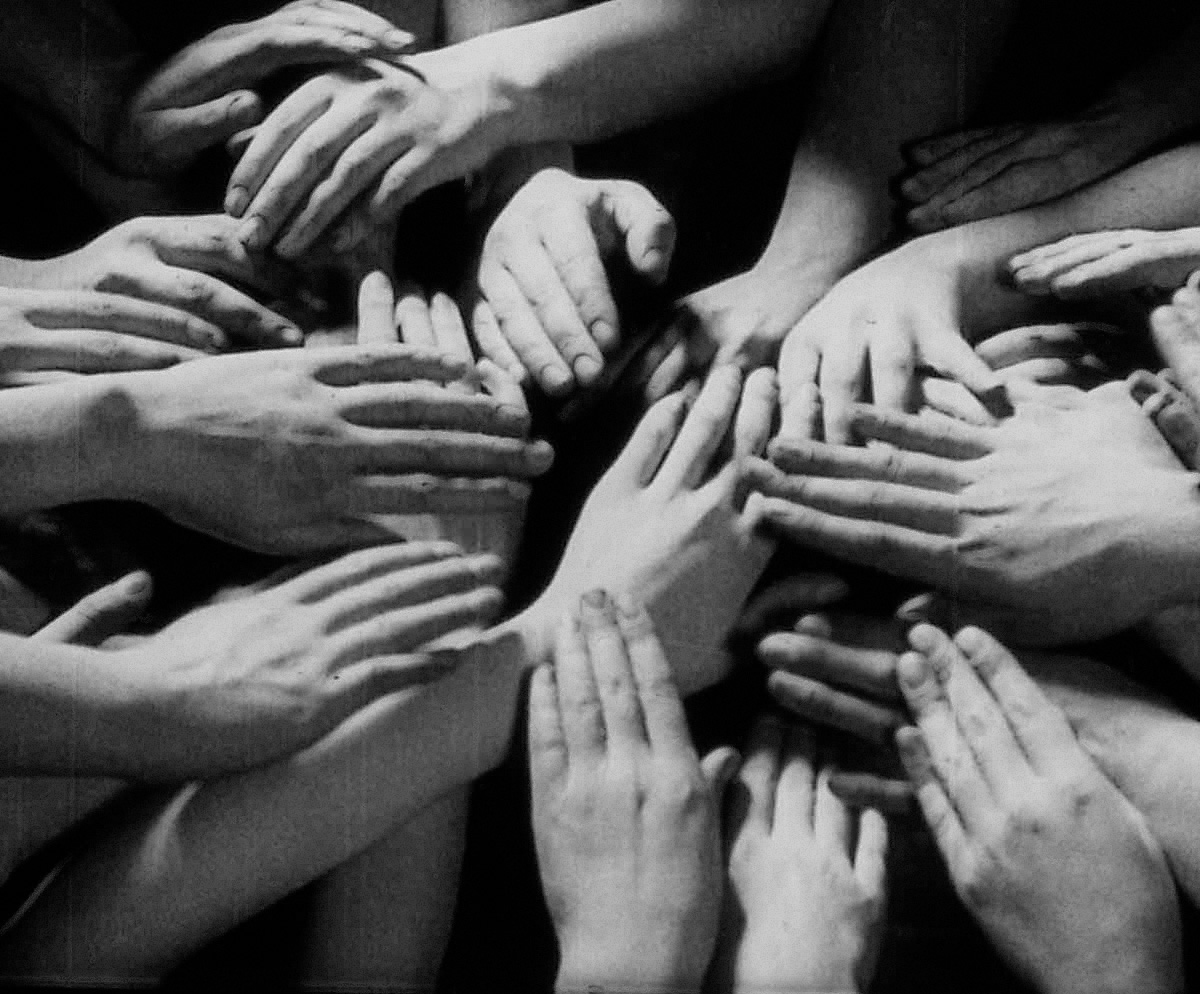 YIDFF 2003 International Competition
Andrey Osipov / RUSSIA / 2002 / 35mm / 56 min
●notes
A unique work that uses experimental techniques to depict the life of Russian poet Andrey Belyi. By re-compiling and editing footage from Russian documentary and feature films of the 1910s and 1920s, the era in which he lived and the stories of four women surrounding him are brought to life. A search for the real Belyi, who was described variously as a "star-blessed genius," the "incarnation of a phantom," the "second Gogol" and a "hysterical screamer."
●Director's Statement
When presented the opportunity to make a film about the extremely eccentric character of Andrey Belyi, who by certain mainstream standards one might even hesitate to call a human, I became intrigued by the prospect of giving his story form. I considered the option of simply following the standard blueprint for a biographical film. Although this traditional approach would surely still have made for a sufficiently engaging film, on a personal level this design offered little appeal. It is for this reason that scriptwriter Odelsha Agishev and I decided to knead this life chronicle from a slightly more unconventional perspective. By making use of silent film we hoped to weave his story through a search for a new form, a new language of film, that arose in the silent film genre during the era in which Andrey Belyi lived (1910s and 1920s).
Many things seem to happen intuitively. People live and wake according to an internal rhythm that conforms to some form of natural law. The symbolists did not hide the belief that within what can be seen there is much that cannot, and from limited space, infinite interpretations can be drawn. From this perspective the boundaries between life and art ceased to exist, and life became like a game for them.
What is important is expressing that person's story, and the emotions associated with that story. Film is a medium not of information, but of feeling.
Andrey Osipov
[Venue]The YAMAGATA Documentary Film Library (Yamagata Big Wing 3F)
[Admission]Free admission for members (Member's fee: free)
[Presented by]YIDFF (NPO)
[Contact]e-mail:info@yidff.jp (YIDFF Yamagata office)