December 21(Fri)
Screenings at the Yamagata Documentary Film Library present documentaries and movies rarely shown on television or in theaters, including works from the Film Library vaults.
14:00-、18:30-(Screens twice)
Sea of Youth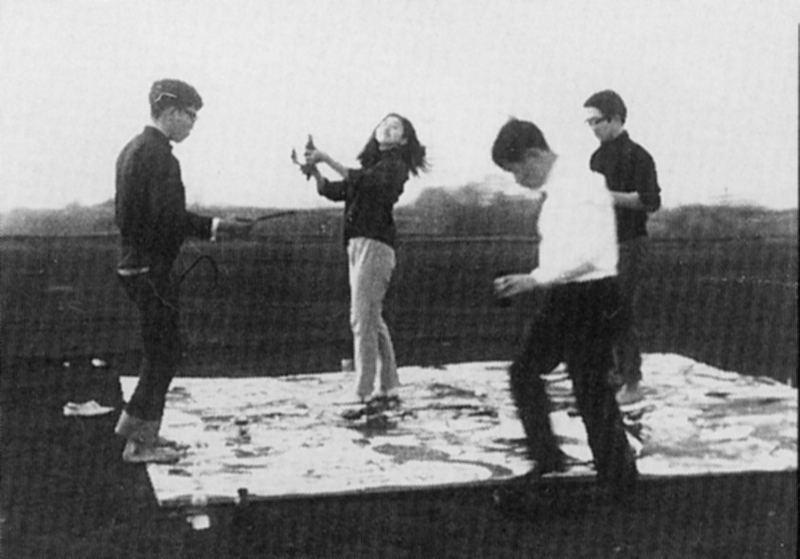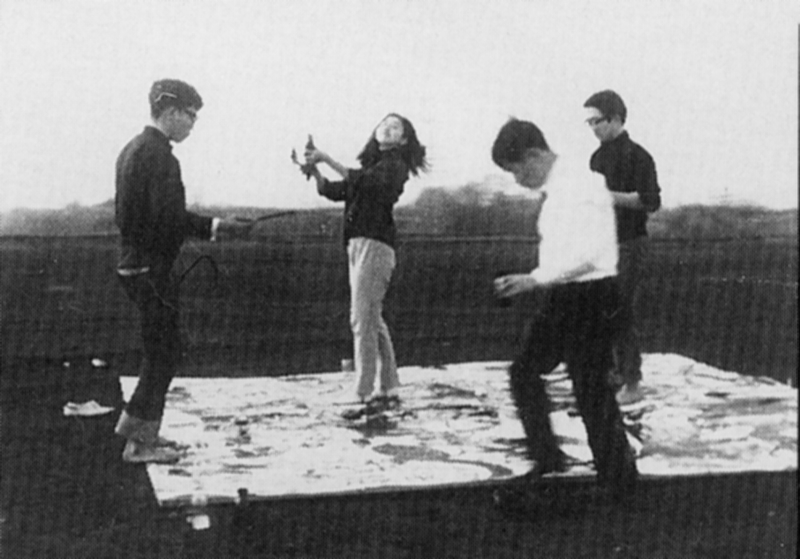 Director:Ogawa Shinsuke / JAPAN / 1966 / Japanese / B&W / 16mm / 56 min
●Notes
Ogawa Shinsuke's directorical debut traces the struggle of four students who lead the opposition against the Ministry of Education's proposed revision to the university correspondence school systems in 1966. During their struggle, the four students are forced to re-examine the way of life they have led until now: is the slogan "Working while you study is wonderful" true? And why after having worked so hard, must they still study? Ogawa's camera embraces them, sharing their confusion, their worries, their agony and their determination not to end their fight, and literally starts running with them. The passion of the four students and of the filmmakers blends together to make this a "youth film" in the truest sense of the word.
Report from Haneda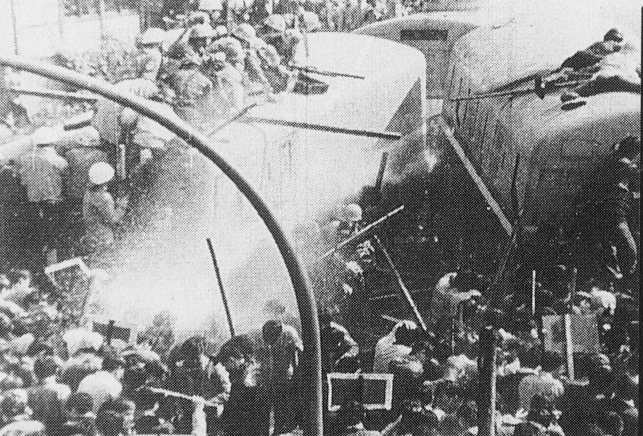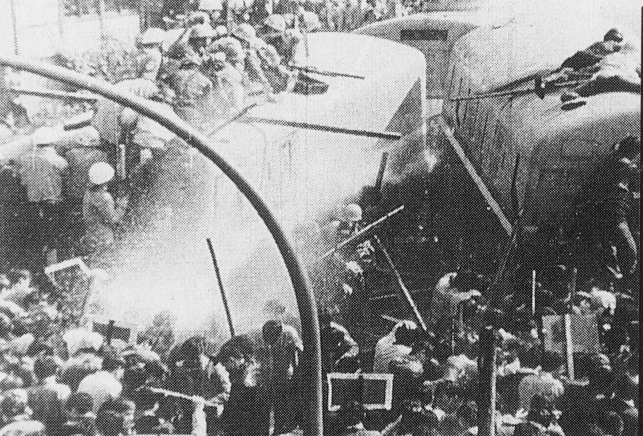 Director:Ogawa Shinsuke / JAPAN / 1967 / Japanese / B&W / 16mm / 58 min
●Notes
One year before Summer in Narita (1968), the first of Ogawa Production's films about the peasants' protest movement against the construction of the Narita Airport, Japan was in an uproar as student protesters of the New Left swarmed Haneda Airport to protest Prime Minister Sato Eisaku's trip to South Vietnam. Donning helmets and carrying sticks—amidst Molotov cocktails and flying stones, water cannons, and armored vehicles—their clash with riot police resulted in the death of Yamazaki Hiroaki, a Kyoto University student.
In Report from Haneda, the filmmakers argue against the police report claiming Yamazaki was run over by an armored car hijacked by protesters. Through detailed inspection of the autopsy report, handmade models, photographs, and interviews with eyewitnesses, they conclude that Yamazaki was beaten to death by police batons. The camera follows the activism in support of the students detained and injured in the second Haneda demonstration a month later, showing parents looking for their children and allowing student testimonies to be heard. Filmmakers Kuroki Kazuo, Tsuchimoto Noriaki, Higashi Yoichi, and cameramen Suzuki Tatsuo, Otsu Koshiro, and Tamura Masaki participated in this production.
Ogawa Shinsuke
Born 1936 in Tokyo. After working at Iwanami Productions, Ogawa Shinsuke went freelance in 1964 and made his first film, Sea of Youth (1966), followed by The Oppressed Students (1967) and others. His films won support at workplaces and universities throughout Japan in the midst of the Zenkyoto student movement. He founded Ogawa Productions in 1968 and immersed himself in the production of the Narita series, which depicted the movement of farmers opposing the construction of the Narita International Airport. Continuing to make films from the standpoint of farmers, in 1974 he moved to the village of Magino in Kaminoyama, Yamagata Prefecture, where he filmed A Japanese Village—Furuyashikimura (1982) and Magino Village—A Tale (1986), while growing rice and observing life in the farming community. His dedicated work as an organizing member of the first YIDFF in 1989 was instrumental to this festival's success. He passed away on February 7, 1992.
[Venue]The YAMAGATA Documentary Film Library (Yamagata Big Wing 3F)
[Admission]Free admission for members (Member's fee: free)
[Presented by]YIDFF (NPO)
[Contact]e-mail:info@yidff.jp (YIDFF Yamagata office)