First Encounter with Documentary: Screening organized by YIDFF Youth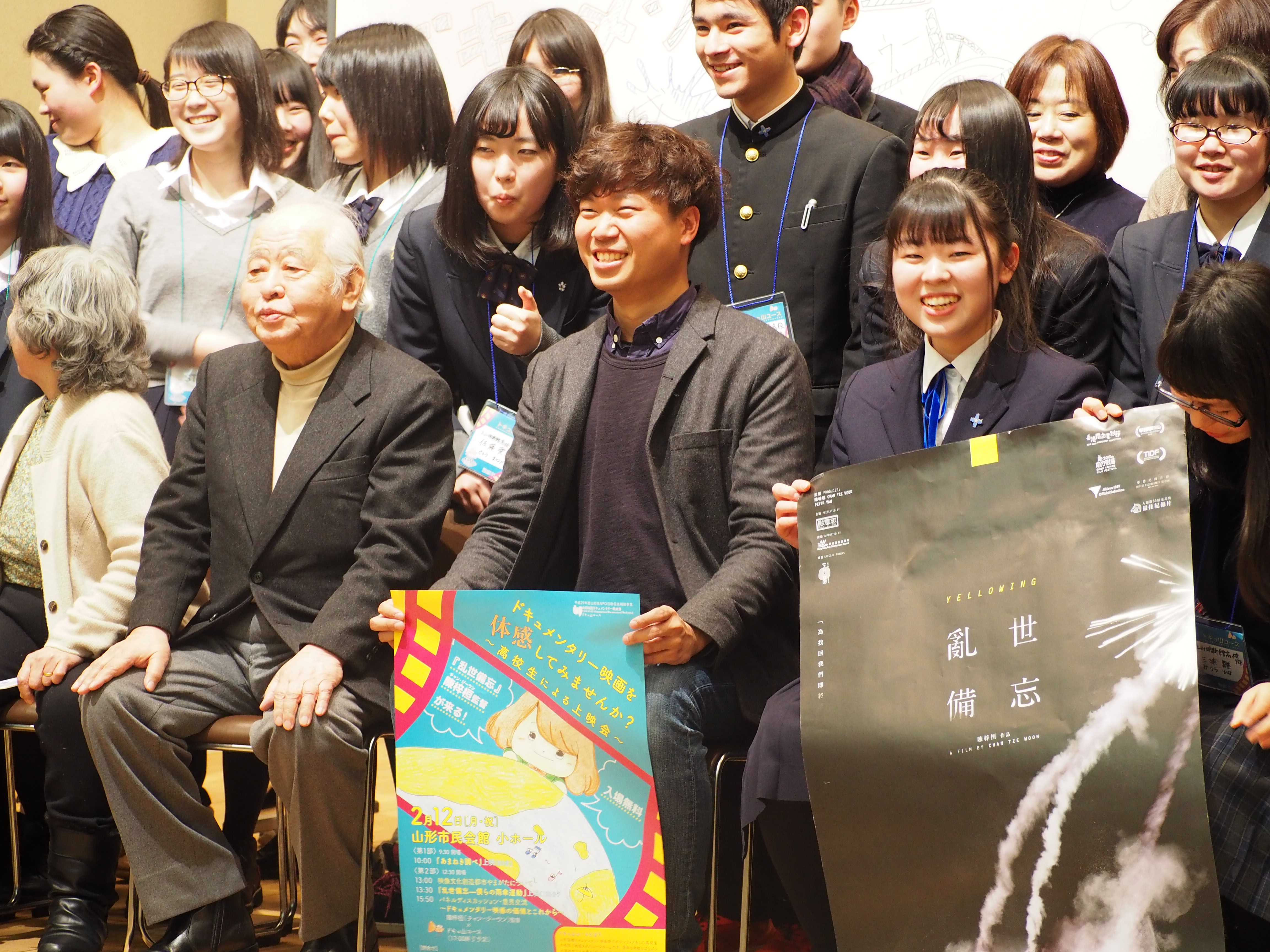 YIDFF Youth has completed its first screening event named "First Encounter with Documentary."
Kenta YOKOYAMA, intern at the festival office, has filed this report:
***************************************
On February 12 YIDFF Youth, high schoolers who helped run YIDFF 2017 last October, presented its own screening event at Yamagata Citizens' Hall, hoping documentary films would get more familiar among young people like them.
For that reason they chose the following films to be shown:
Up Down & Sideways
Directors: Anushka Meenakshi, Iswar Srikumar / INDIA / 2017 / 83 min
YIDFF 2017 New Asian Currents: Awards of Excellence, Directors Guild of Japan Award
Yellowing
Director: Chan Tze-Woon / HONG KONG / 2016 / 128 min
YIDFF 2017 New Asian Currents: Ogawa Shinsuke Prize
Well, how did it go?
8:00 Venue Setup
After a short briefing, we got down to setting up the venue!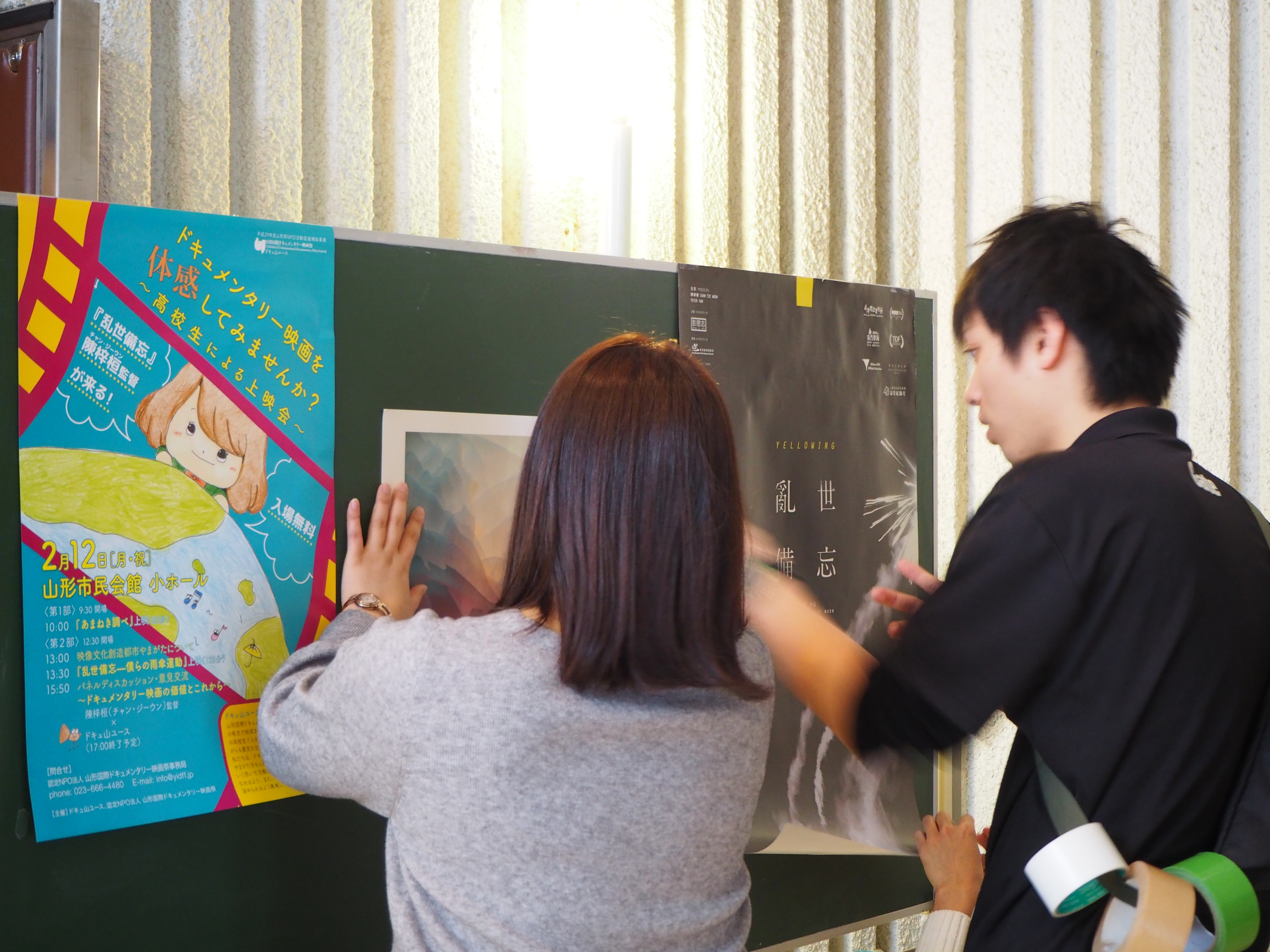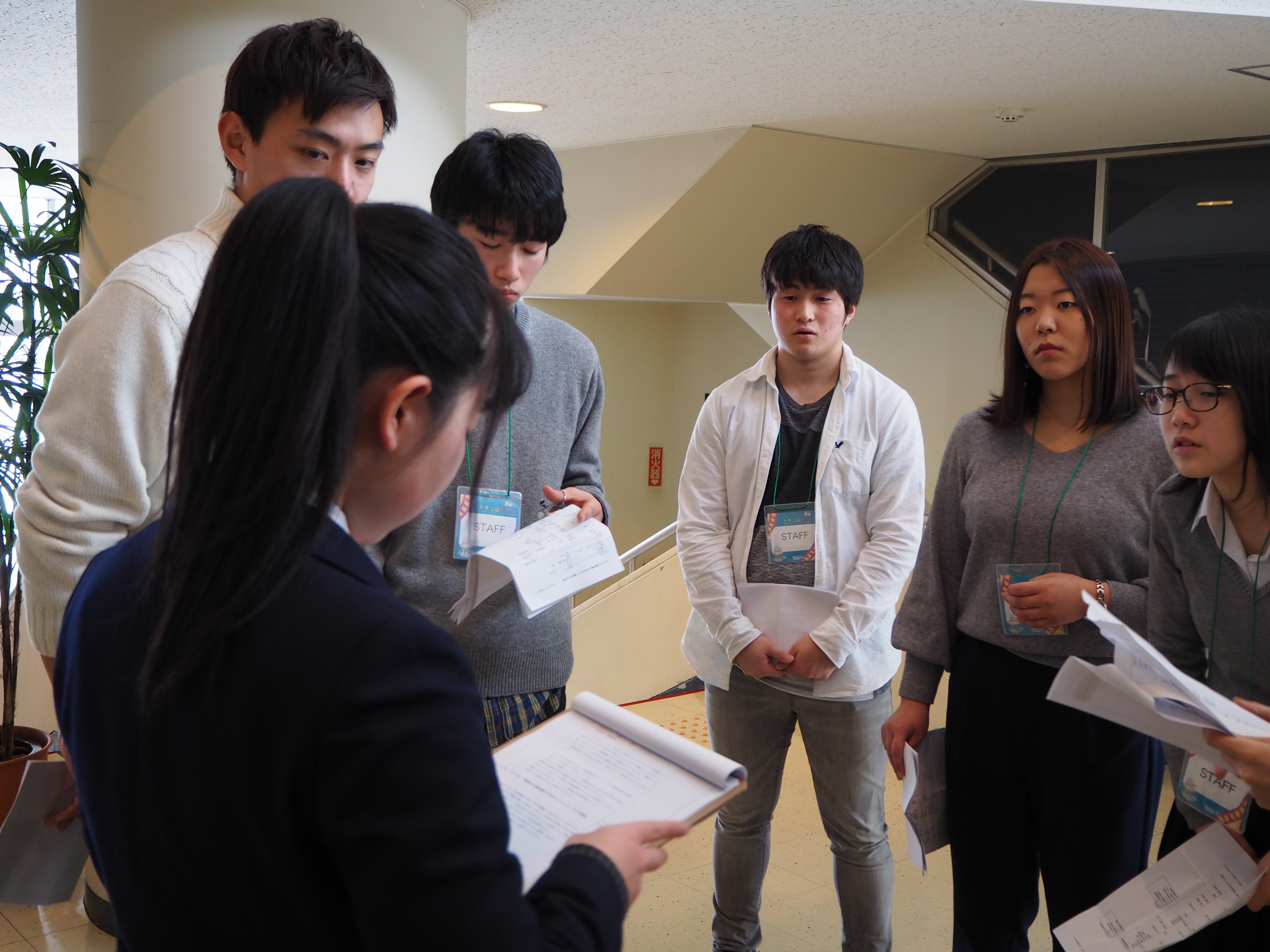 9:00 Theater Opens
The venue opened and the theater got crowded little by little.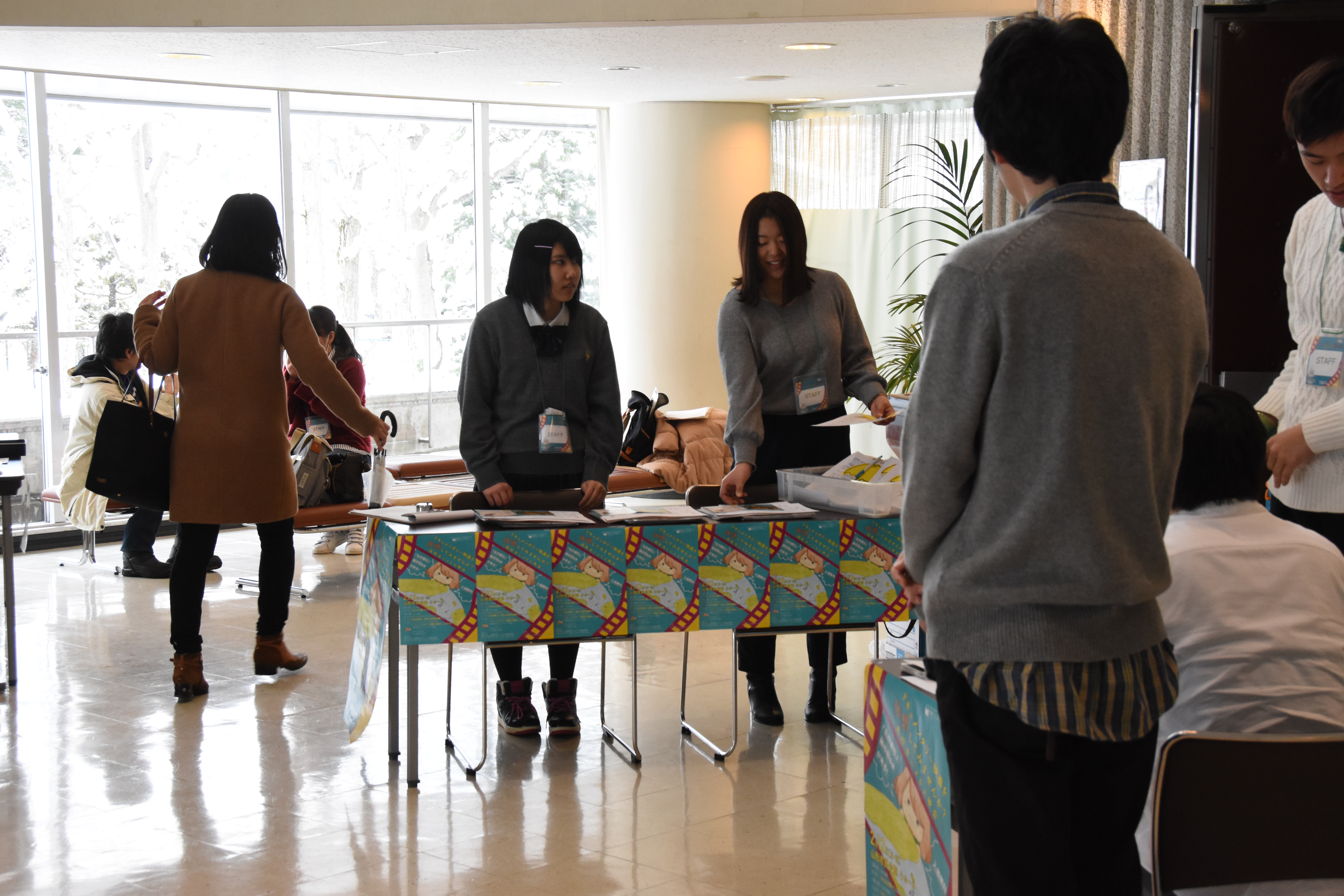 10:00 Screening: Up Down & Sideways
After the introduction by YIDFF Youth, it's time for the screening!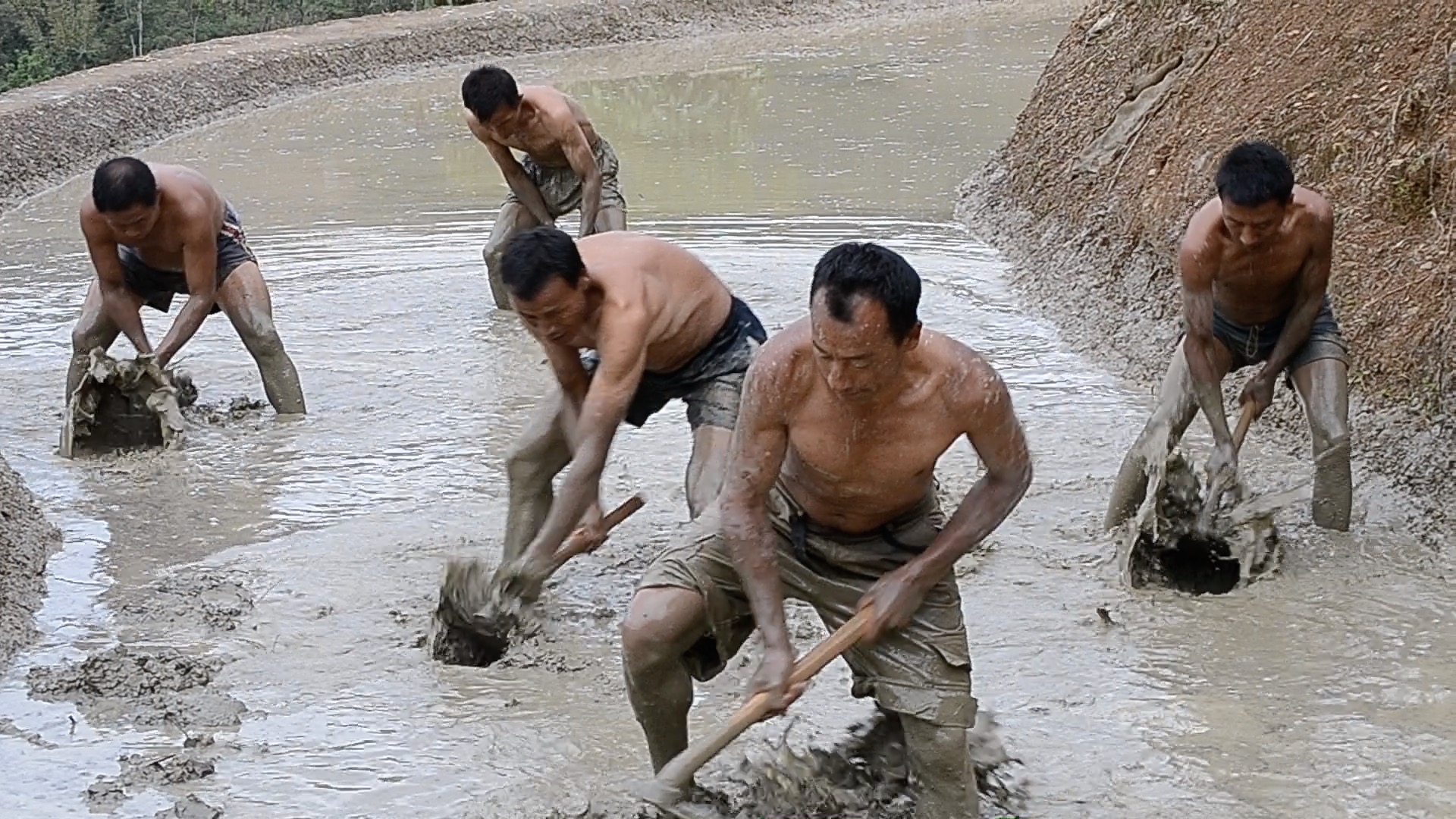 I learned songs are essential to the people in the film on any occasion, whenever they feel sad, pleased, or angry.
13:00 Presentation: On Yamagata Creative City of Film
After the lunch break, the second part began.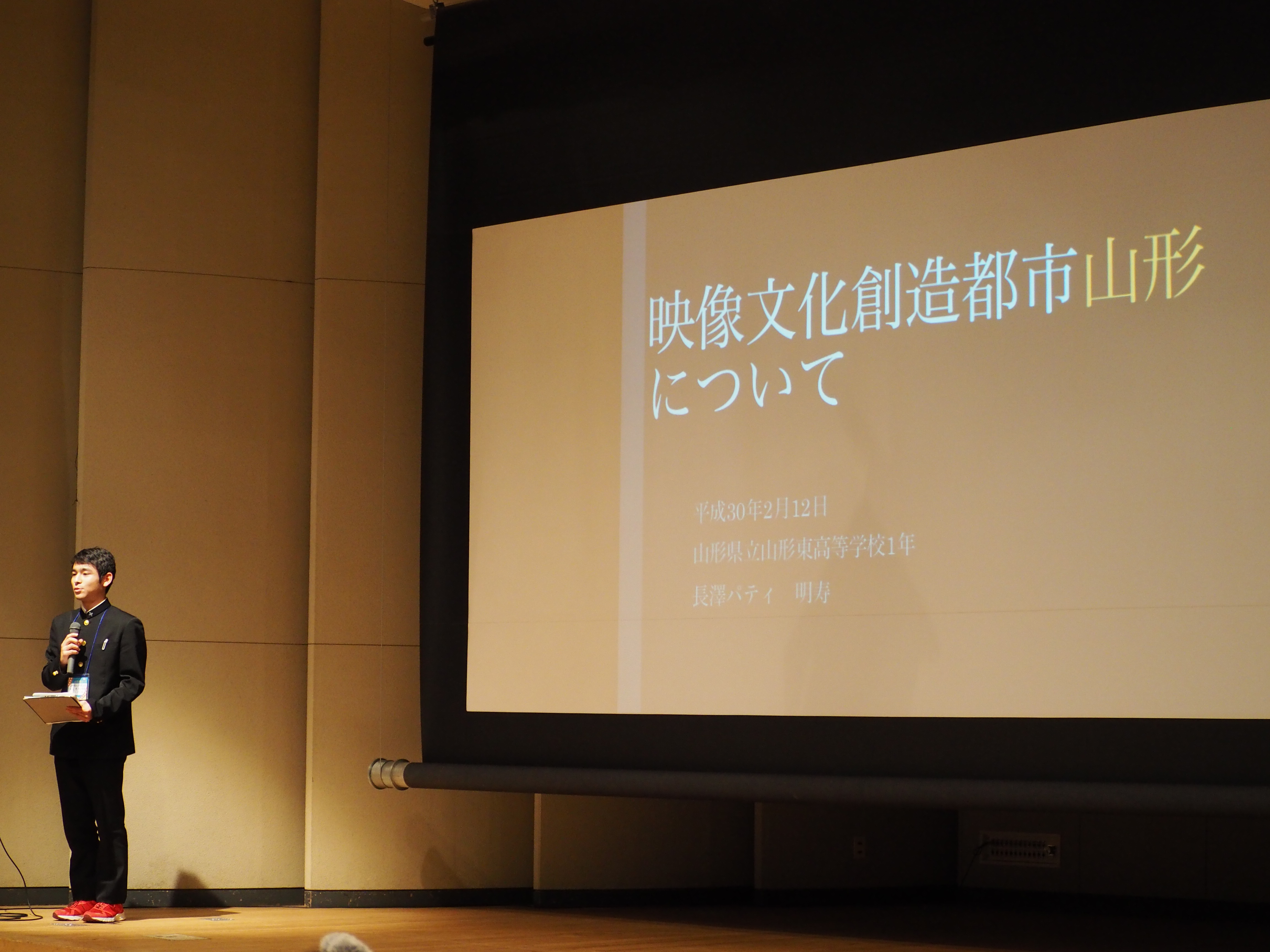 13:20 Director's talk before the screening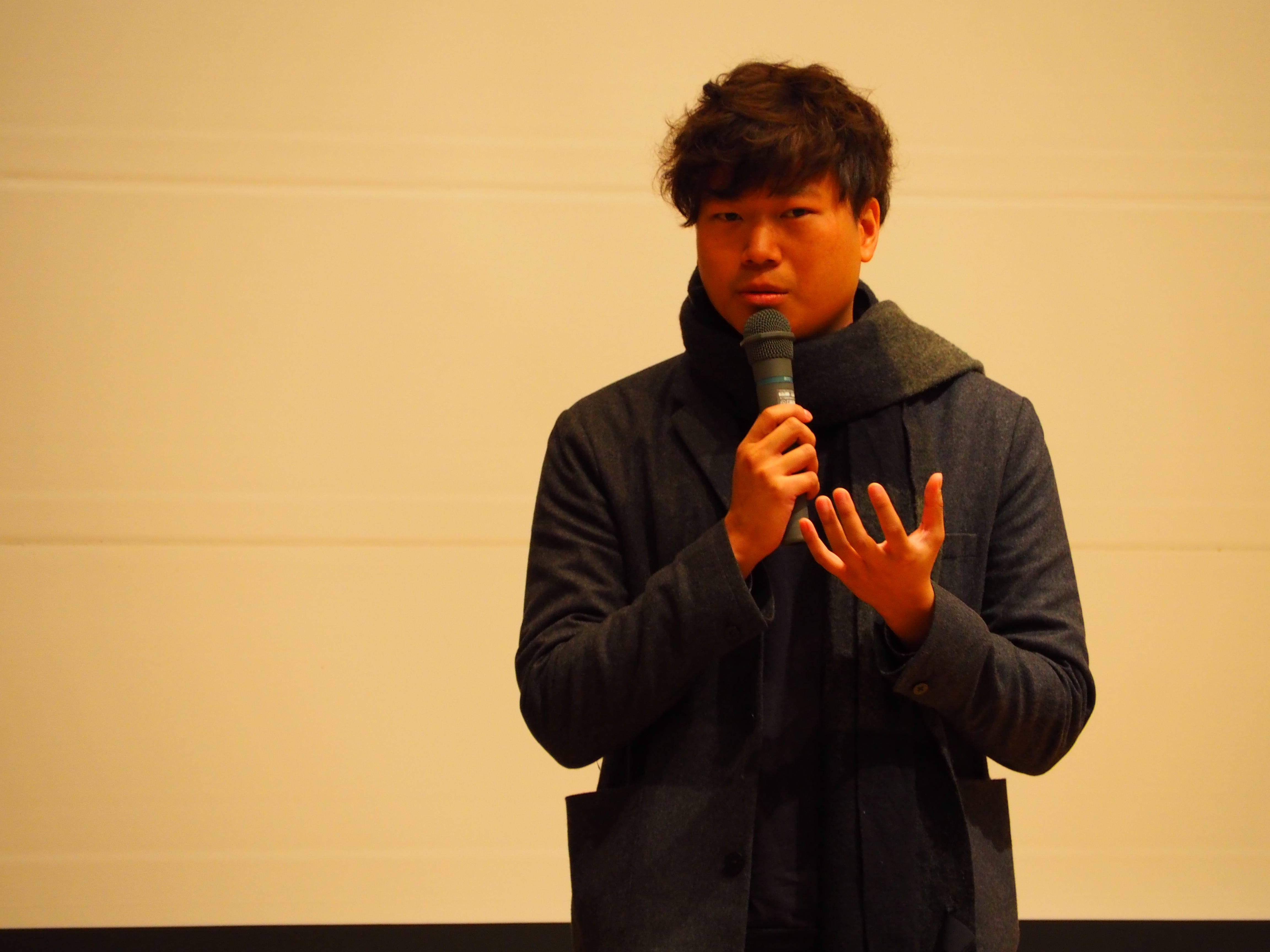 13:30 Screening: Yellowing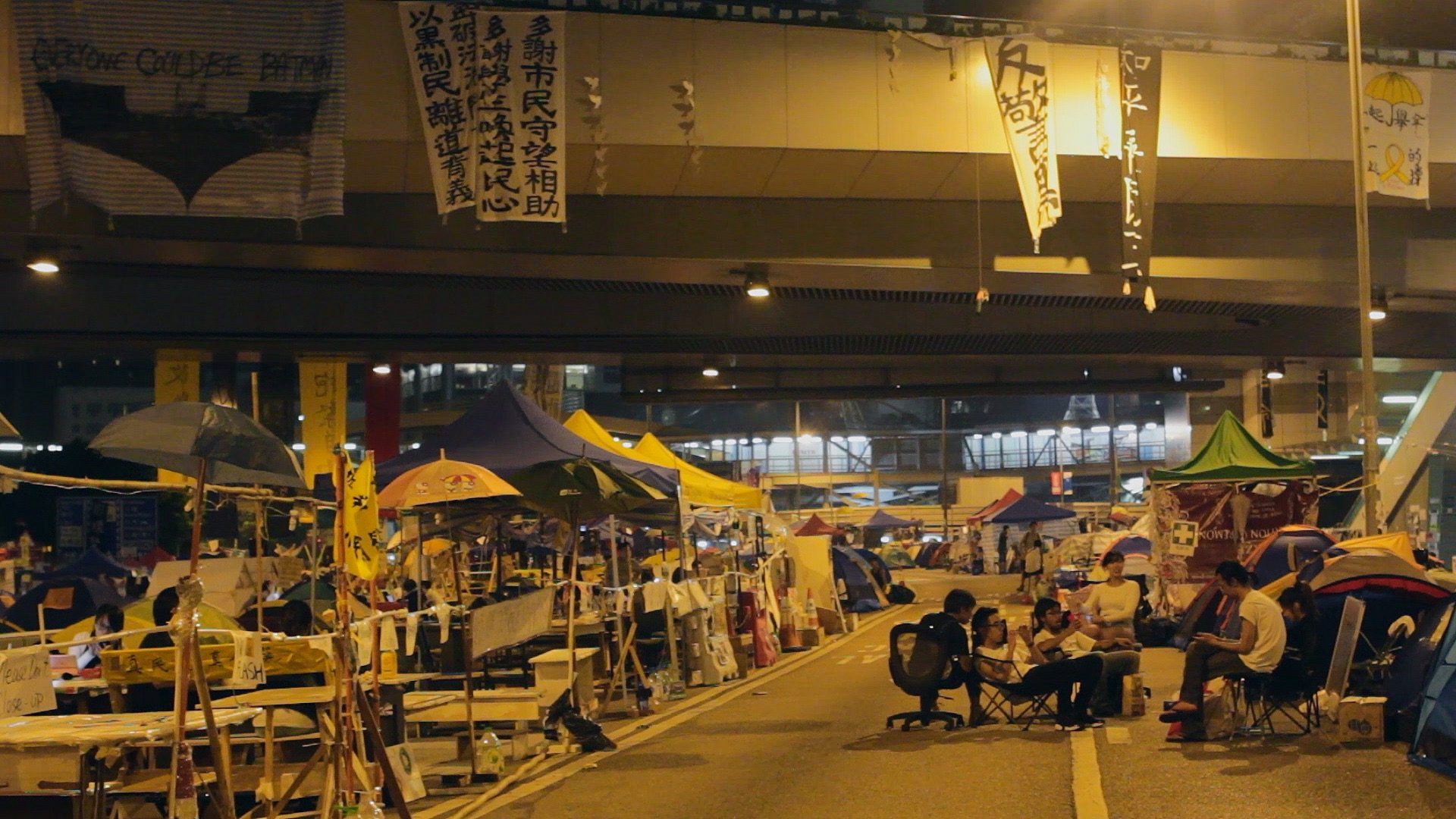 The film represents the young people striving to change the current situation with their own voice and actions, no matter the consequences waiting for them.
16:00 Penel Discussion and Q&A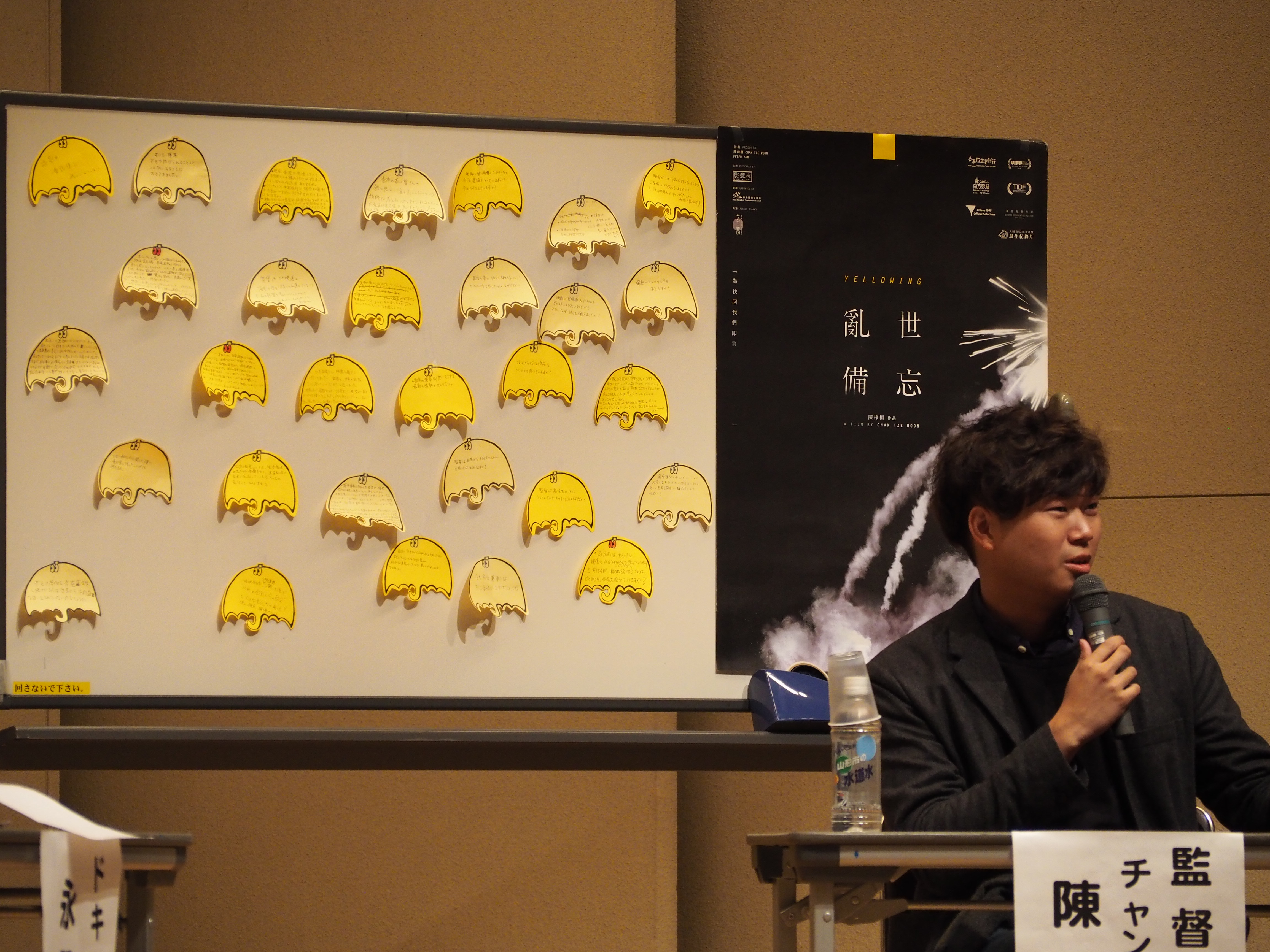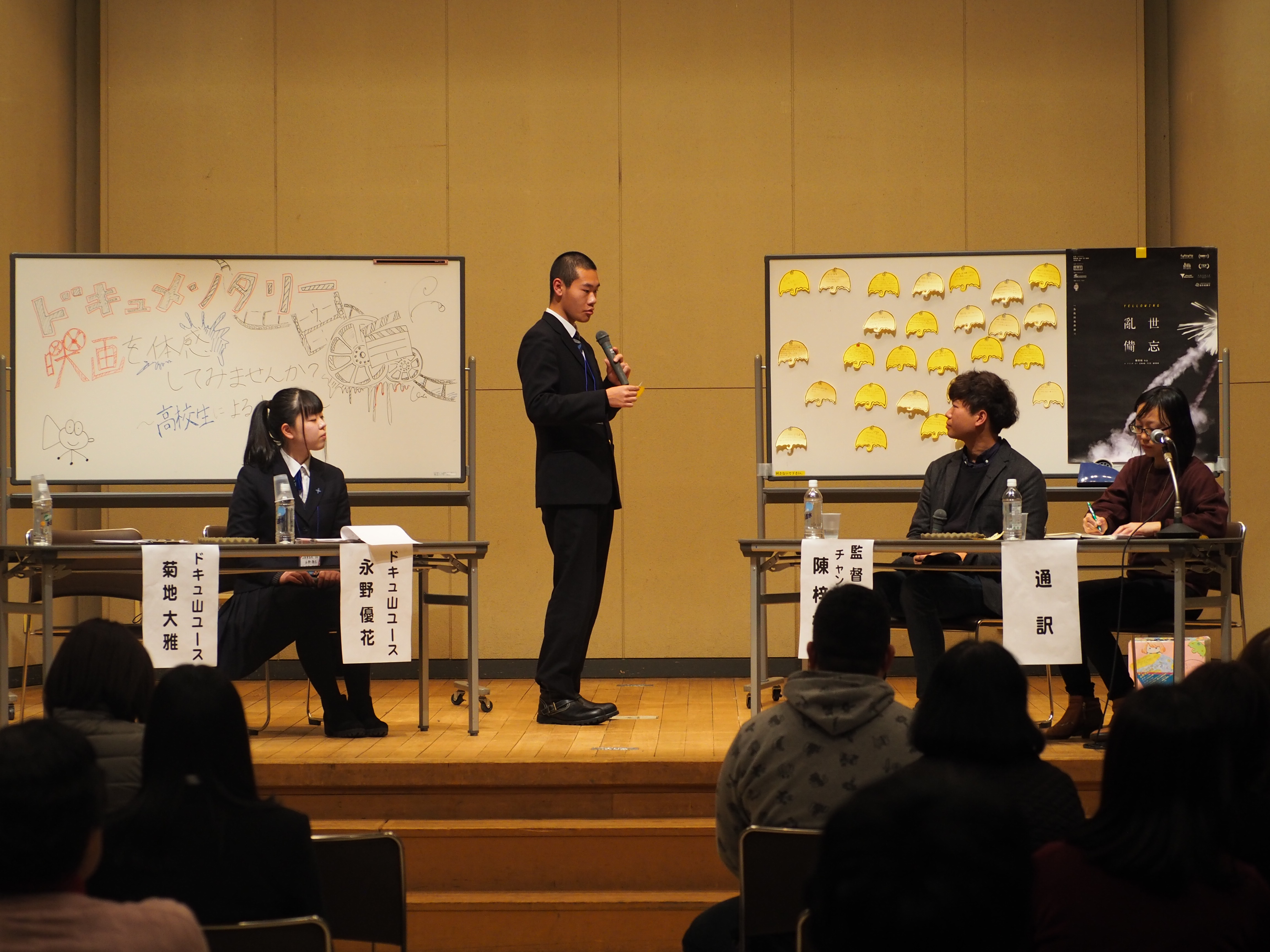 16:40 Group Discussion
The audience shared and presented what they felt through the film.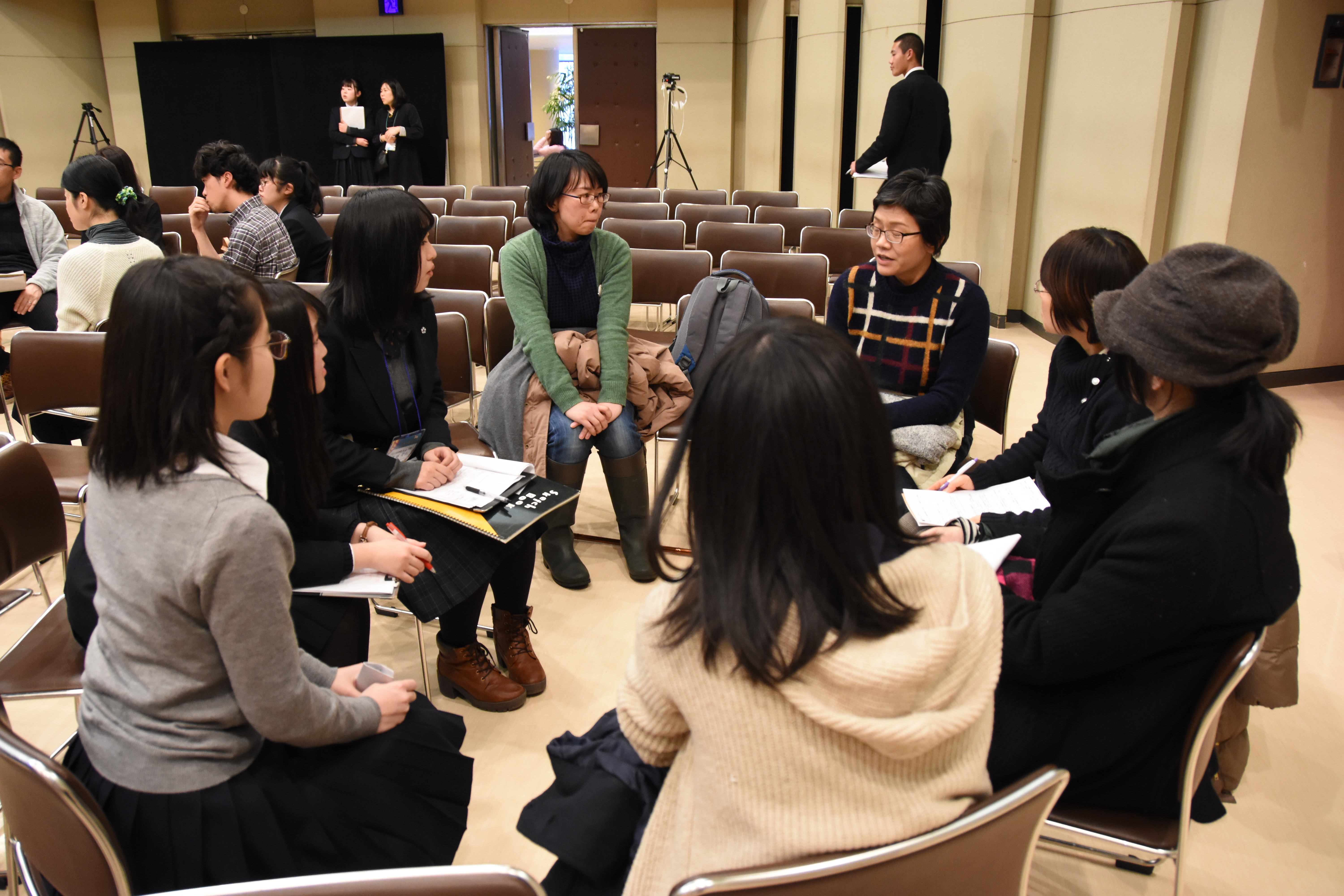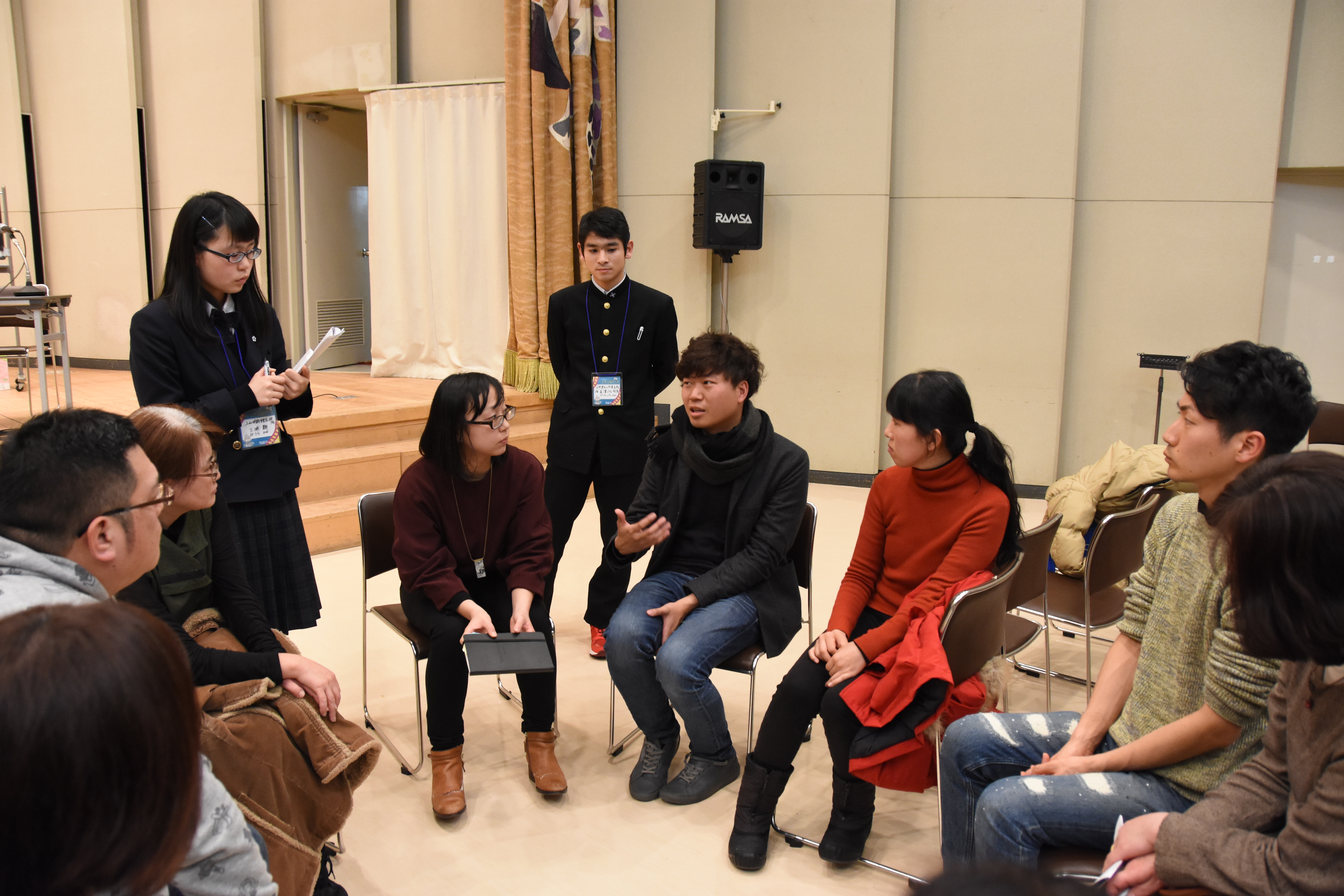 17:00 Closing
The audience and the director seemed to have a lot more to talk, but time has come to call it a day.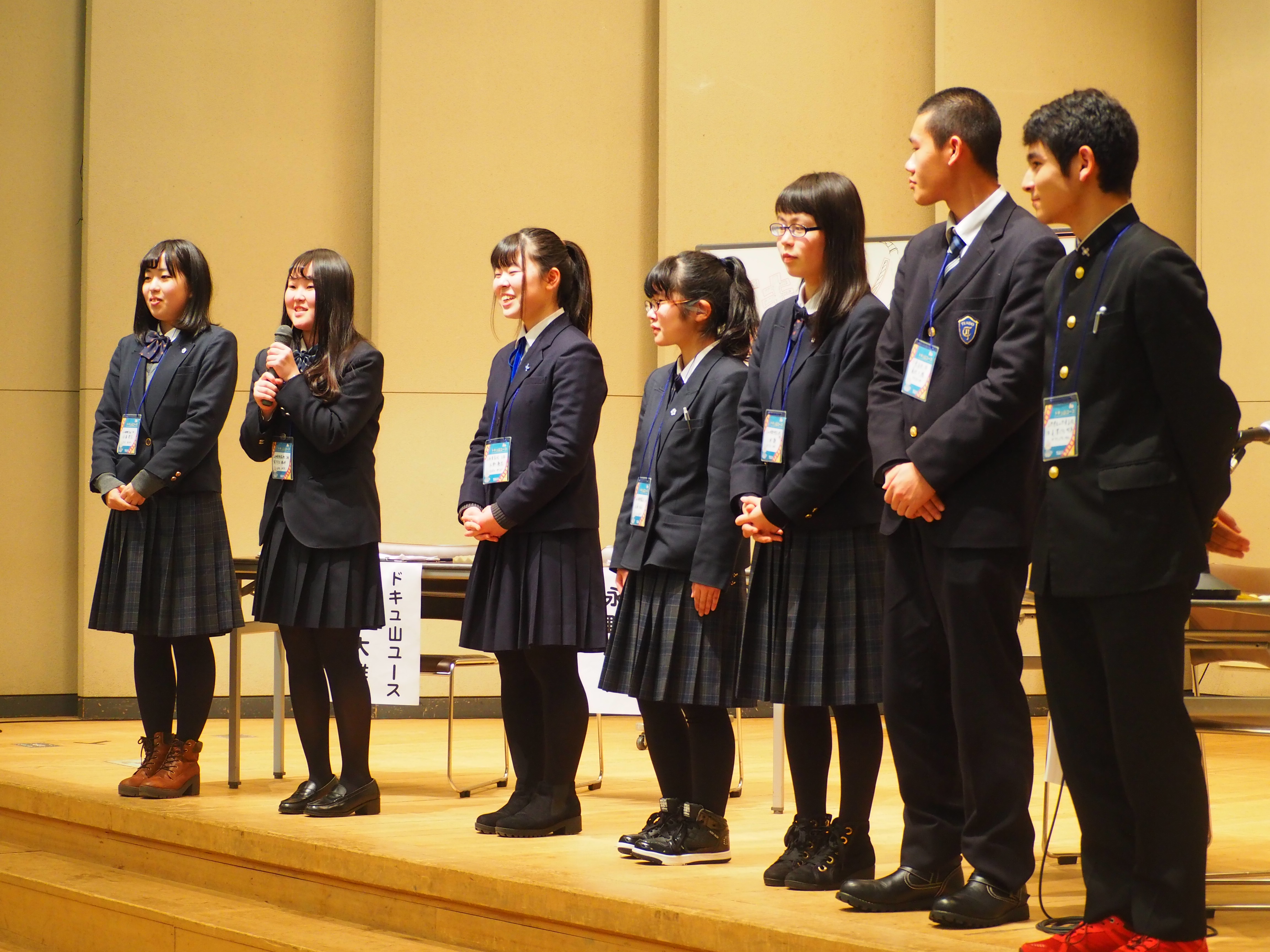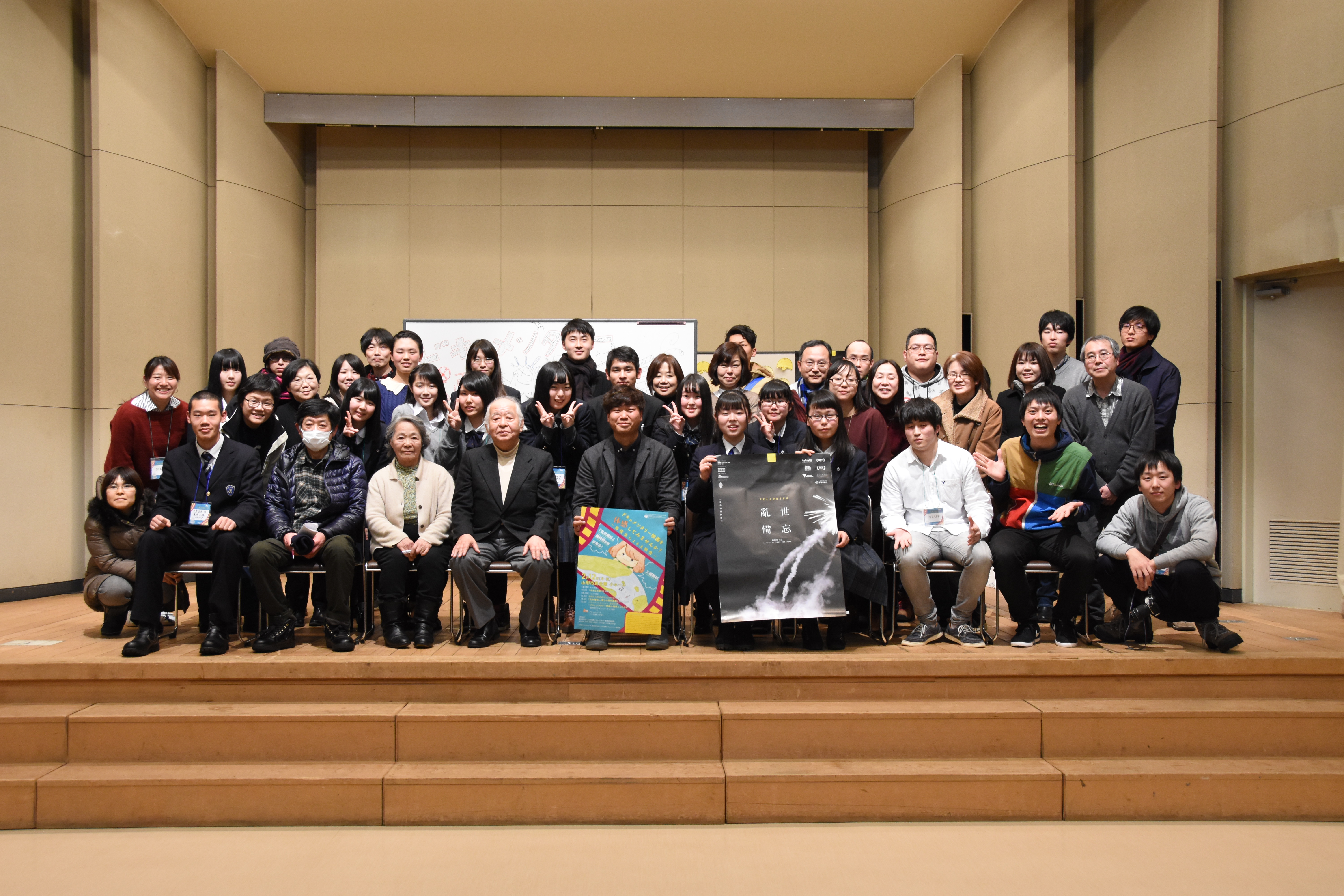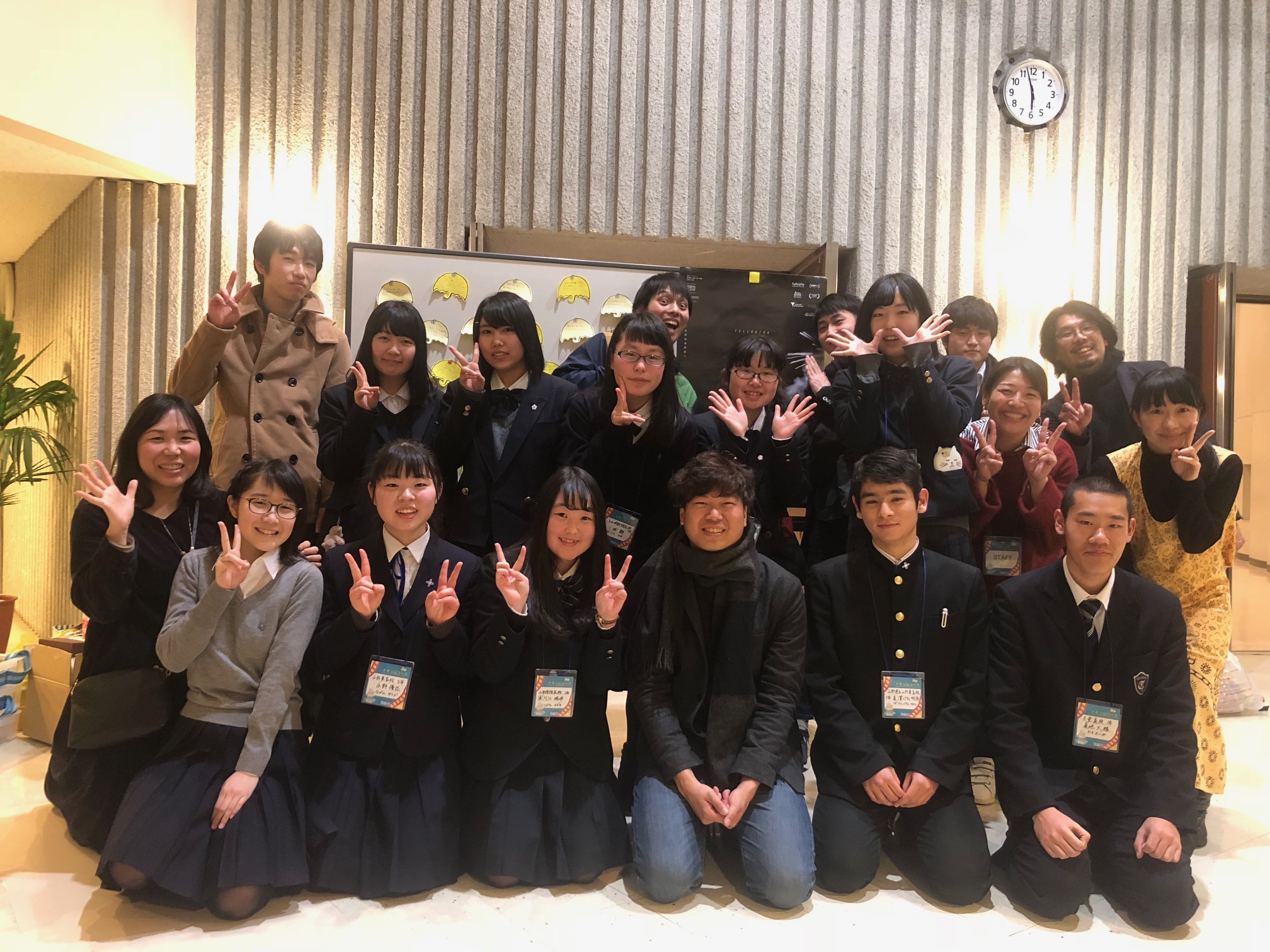 Clearing up the venue, Chan Tze Woon and the students moved to a fish restaurant for a party.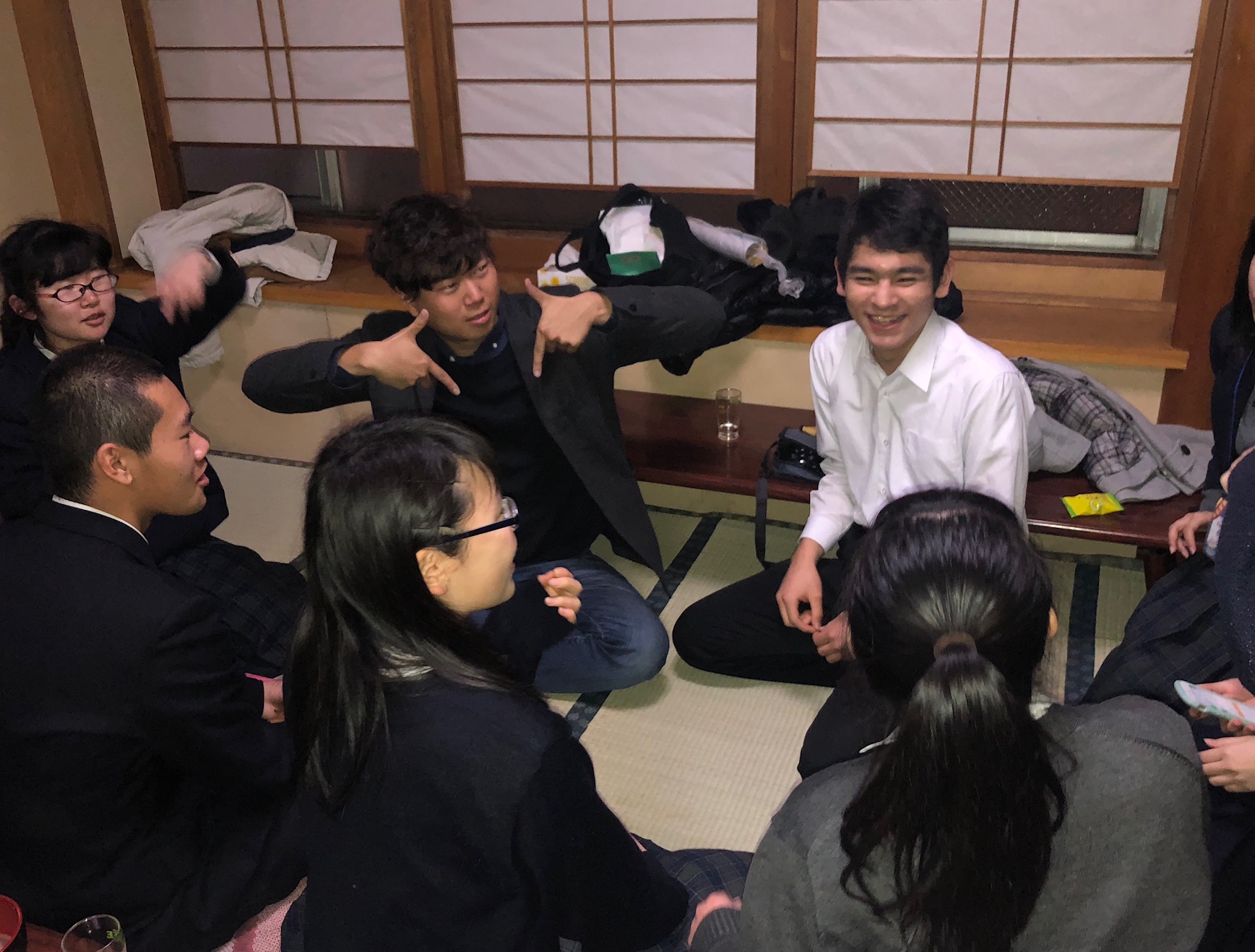 Afterword
On February 12 I volunteered at the screening event organized by high school students. Some trains were out of service because of heavy snow from the day before and we were anxious it might discourage people from coming. In the end we had an audience of more than 120 (in total) for Up Down & Sideways and Yellowing.
The high schoolers, who participated in the YIDFF last year as volunteers, organized this event hoping that it would help the younger generation get more familiar with documentary films. I was helping YIDFF Youth run the event from stage setup to clearing up, but was also able to watch the films as part of the audience.
What impressed me on that day was above all Yellowing, which depicts the Hong Kong students fighting for democracy with strong passion in their hearts. That's not only because those students and I are around the same age, but because the film made me think about whether I could express what I believe like them if I were in their place.
Questionnaires collected show there were more older people than teenagers or those in their twenties. Although YIDFF Youth tried several forms of PR, like putting up posters around the city, distributing flyers at schools and through SNS, that was not enough to gather an adequate number of high school students in the audience.
Holding such events regularly will increase high school or university students involved, however.
Speaking of myself, I remember watching a documentary film in a class as a junior-high student, but I had the impression that the film was difficult to understand and that documentary is exclusively for grown-ups.
Now several years have passed and I have discovered how interesting documentary is and I feel like watching more. You may well be confused while watching certain films, but there will be others that enchant you. I hope that you won't reject documentary film because it seems difficult to understand, and that you find your own favorites.
Finally, I'd like to thank all the participants for coming to this screening. If you find documentary films enjoyable or feel like watching more, please come join the YIDFF 2019. Films from past YIDFFs are presented at Friday Theatre twice a month and everybody is welcome.
Written by Kenta YOKOYAMA  (Tohoku University of Community Service and Science)
Supervised by YIDFF Yamagata Office