YIDFF 2017 Encore Screenings Part 3
Screenings at the Yamagata Documentary Film Library present documentaries and movies rarely shown on television or in theaters, including works from the Film Library vaults.
14:00- 19:00- 
(screens twice)
YIDFF 2017 Awards of Excellence
Director: Sha Qing / CHINA / 2016 / 77 min
●Notes
For years he has lived behind a closes door, never leaving his home or talking to anyone. The only thing keeping him going is the will to scrutinize with his camera the lives of strangers, on whom his hidden, hiding self may be projected. Can he obtain spiritual freedom through the dreamlike images of these people going about their daily lives? As this film's creator, director Sha Qing(Wellspring, YIDFF 2003) interrogates the very source of the act of observing others, and the self.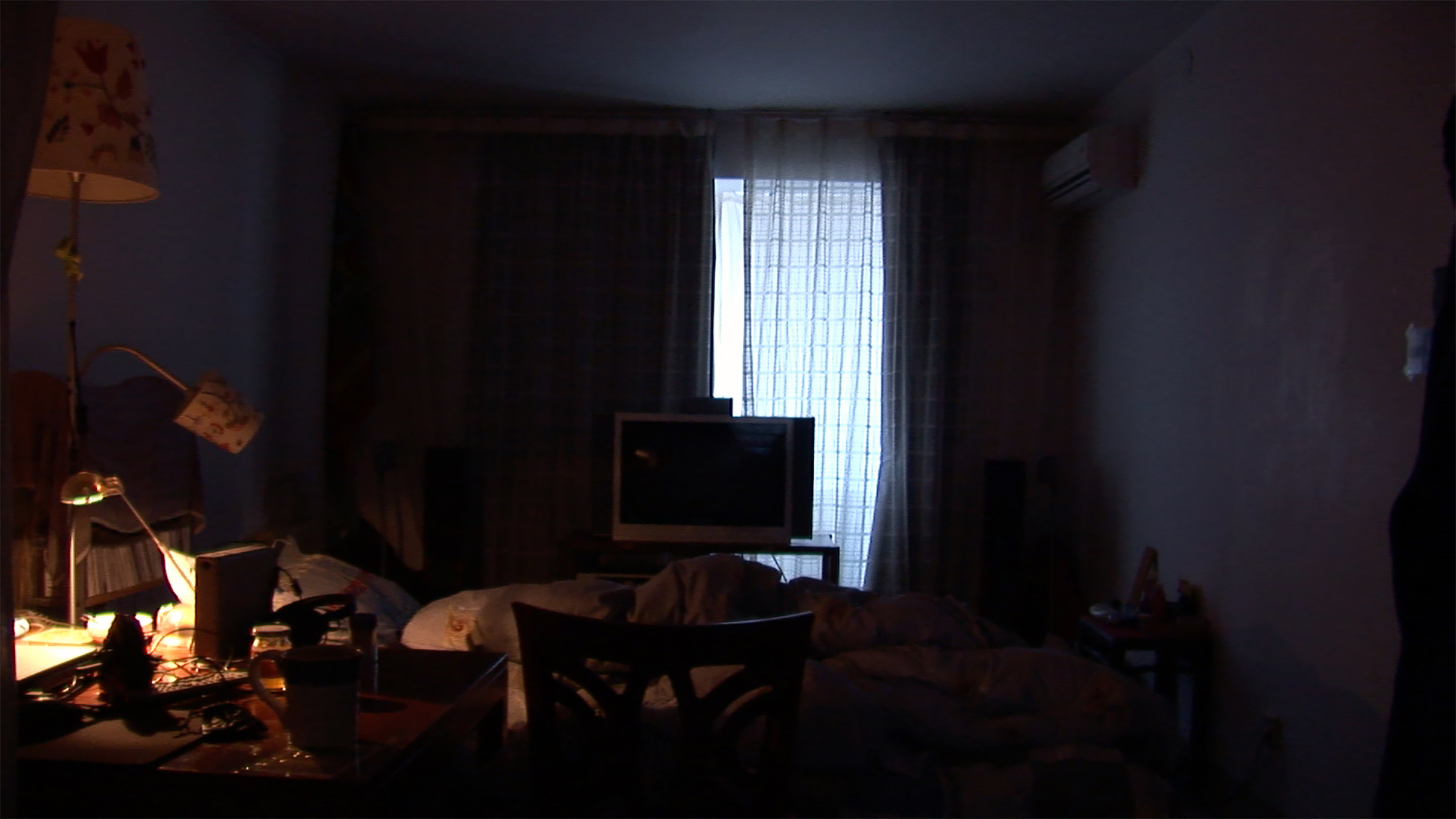 ●Director's Statement
Twelve years ago, while preparing to make a new film, I felt deeply unsettled. Was I going to make a film documenting others again, while hiding my self? And if not, when it comes to expressing my self, what was considered appropriate? How could I prevent it from becoming just a portrayal of my personal life?
I started roaming around looking for clues. In the lens of the camera I began to observe the faces that had mesmerized me over the years. Their simple, wooden, almost naked, lives lay bare before me. In my imagination, I would enter their dark homes with them, trying to surmise what the bright moments in their lives that helped them get through their long days were. Because I never trusted language, or perhaps simply out of shyness, I had never really bothered to find out.
Six years later, I put together my observation of other people into a film. However, that unsettling feeling did not dissipate. This is why I felt my work was unfinished.
A few years later, I felt like I was hitting rock bottom. I had never felt like this. But that was precisely when life revealed its extraordinary power. I managed to come back from the brink and gain a new lease on life. I was filled with the courage and energy I had desired for so long.
As I began working on my film again, all those questions that had plagued me before and I had never really delved into began to resurface. And my awakening came as I began to look at the signs and words of encouragement left to us by philosophers and sages of the past. I finally realized that finding the self, together with the manifestation of the other, could make the desire to reveal the essence of life possible.
Sha Qing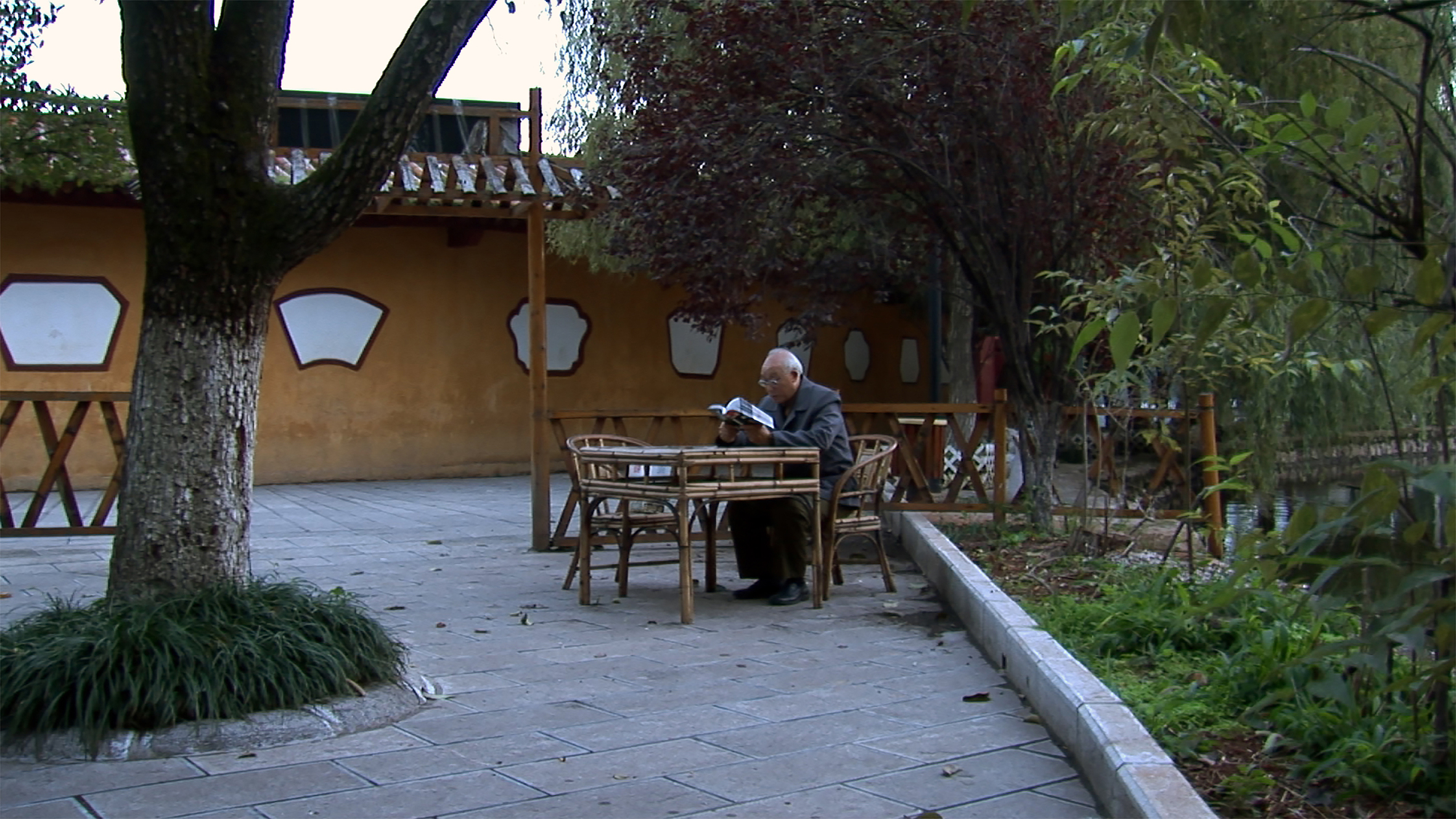 15:40-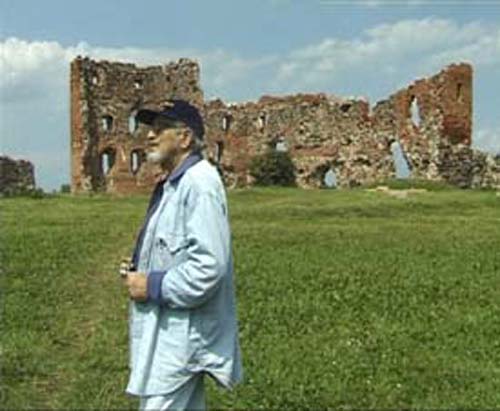 YIDFF 2003 International Competition
Director:Herz Frank / LATVIA / 2002 / 105 min
●Notes
An autobiographical work from Herz Frank. Images guide us through the countries in which he worked, interspersed with fragments from his earlier films: births, autopsies, circumcisions, prisoners awaiting execution and other shocking themes. These culminate in scenes from the director's own heart surgery. The earnestness with which he continues to confront "life" and "death," using himself as the subject, vividly brings traces of his seventy-five-year journey to the surface.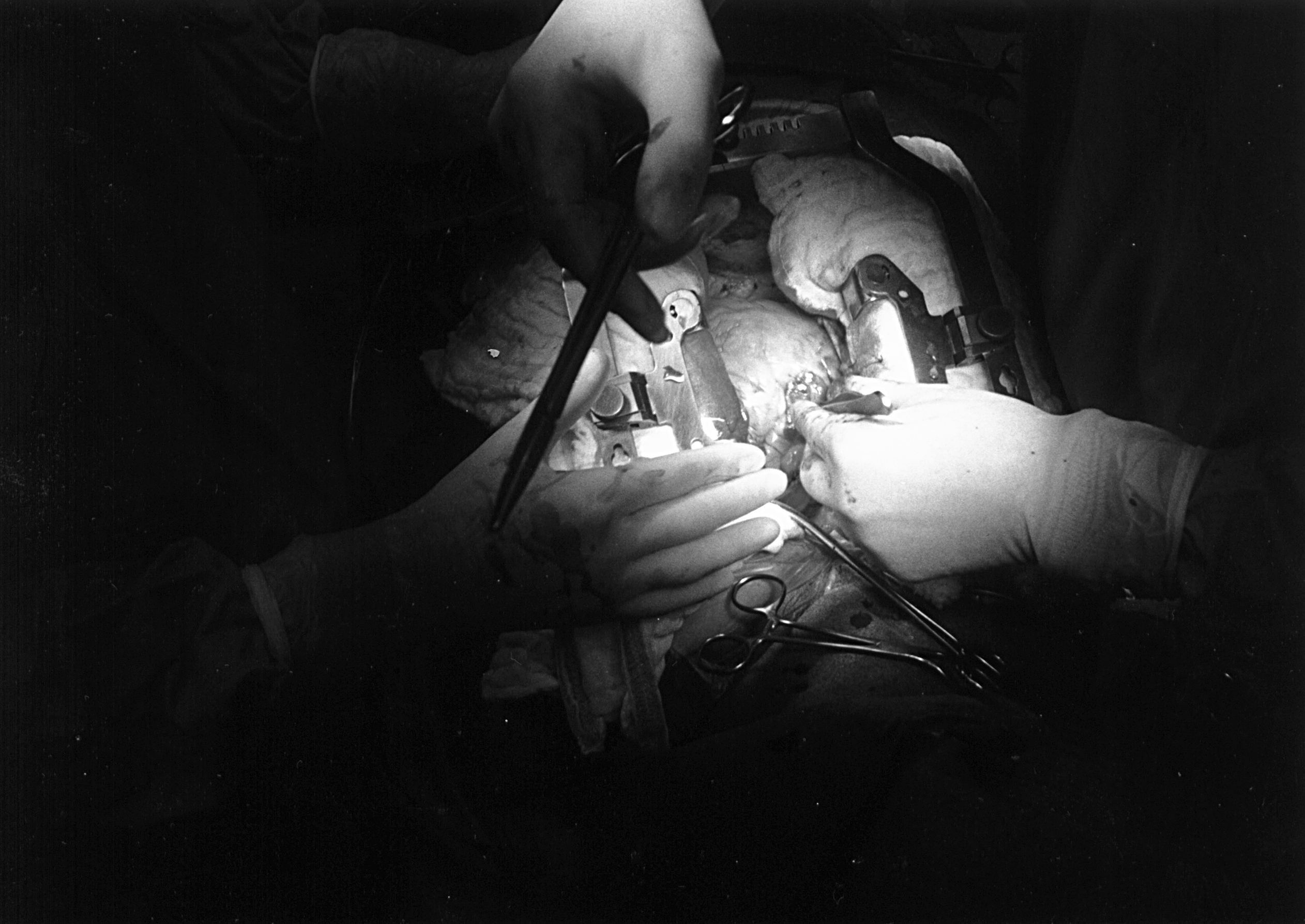 ●Director's Statement
This is a confession in film, dedicated to all the cameramen whom I had the honor of working with, and whose one eye was dry and the other one—in tears. Each of the 400 shots in this film is a true document, together forming an imaginative weave of a dramatic plot, unique philosophy, personal world perception, and certainly, visual culture.
Flashback—born from the 1978 short film Ten Minutes Older. Cameraman Juris Podnieks and I shot this film in one take at the Puppet Theater. For ten minutes, uninterrupted, we were looking into the face of a little boy in the third row . . . . And in the half-dark of the theater hall we were watching the depths of the human soul reflected in this tremulous face. In 1999, I decided to return to this boy. What happened to this tremulous soul in real life, with real, not fairy-tale, good and evil?
The door to the new film was opened to me by the White Angel; the Black Angel was hiding behind it. My wife came down with a terminal disease, and I myself had to face a heart operation. I was on the verge of giving up everything. But the challenge of documentary filmmaking was stronger than me.
I turned the camera on myself, and I looked back . . . Flashback! I looked back at my films, at my life which, as it turned out, it was possible to prolong if the open heart was touched. I looked back at the sad destiny of my wife who had faded away in front of my eyes . . . at my tiny hometown Ludza in Latvia—a small town where I was born, where everything had begun. My mom was a dentist, and my dad was a photographer whose life dream was to make a film . . .
Herz Frank
[Venue]The YAMAGATA Documentary Film Library (Yamagata Big Wing 3F)[Admission]Free admission for members (Member's fee: free)
[Presented by]YIDFF (NPO)
[Contact]e-mail:info@yidff.jp (YIDFF Yamagata office)