The YAMAGATA Documentary Film Library Friday Theater (December 20 Fri)
Screenings at the Yamagata Documentary Film Library present documentaries and movies rarely shown on television or in theaters, including works from the Film Library vaults.
Divorce Iranian Style 14:00-、19:00-(screens twice)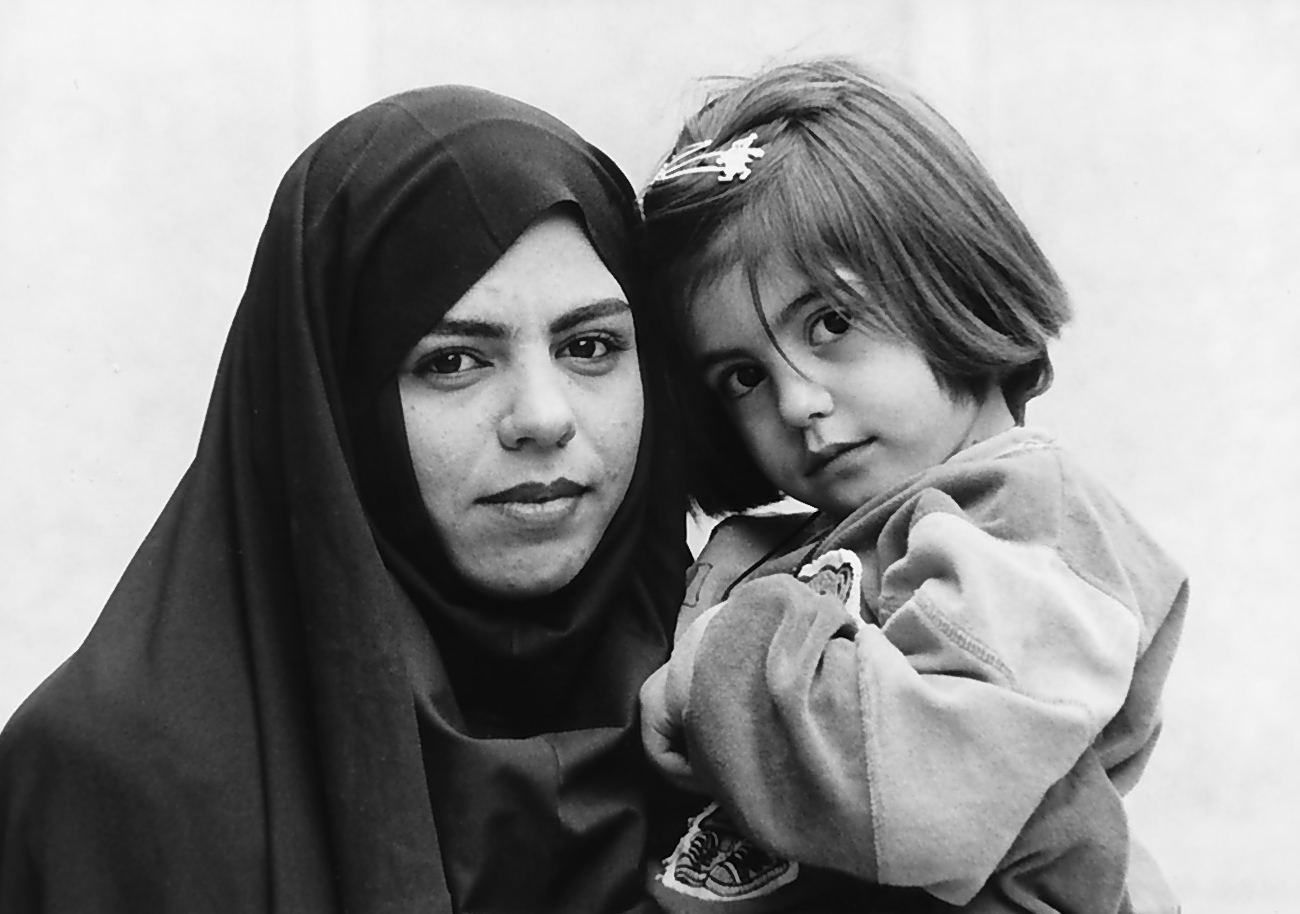 YIDFF '99 International Competition, FIPRESCI Prize
Dir: Kim Longinotto, Ziba Mir-Hosseini / UK, IRAN / 1998 / 80 min
●notes
The building has two entrances. Men stride resolutely up the stairs through one, while the shadows of prostrated women, bodies swathed in chadol, flicker in the other. The commanding presence of such a family court, one which does not conceal but flaunts gender-based double standards, symbolizes the deeply-stratified structure of discrimination in Iran, and gives a glimpse into the sufferings of women forced into the abyss.
In Iran, where men are allowed to divorce freely but women denied this privilege, a "wife" must wager her entire life when she files for divorce. Deprived of rights, women wave the hem of the chadol, symbol of oppression, and call out, cry and sue as long as their voices hold out, clinging onto pale hopes as though thirsting for freedom.
With her new film, Longinotto, known for making films exclusively with women, teams up with anthropologist Mir-Hosseini to take on this difficult issue, and the results more than surpass all expectations.
The film's coolly disengaged images not only lament the pain of the weak and the oppressed condition of victims of discrimination, but contain the deeply-rooted power to lift up the will and future of women. The faces behind the impersonal chadol are enriched as they call for rights, and a concealed but fierce individuality begins to shine.
By refusing to end discussion at problems with the family system alone, Divorce Iranian Style is a work rich in valuable suggestions for new ways to see the meaning of freedom.
●Director's Statement
After Salman Rushdie went into hiding, there were quite a few documentaries and news reports made about Iran and shown on television in Britain. They were all hard current affairs stories and about things like the mothers of martyrs, the revolutionary guard, ayatollahs and fatwas. And then, about the same time, we started to see Iranian fiction films in Britain, films by directors like Kiarostami, and these were lyrical, gentle, personal films about ordinary people. It seemed as if the two kinds of films were coming from completely different countries. I became determined to make a feature length film showing individual Iranian women that a British audience would be able to relate to and feel close to. When I met Ziba and she told me about her research in the divorce courts, it seemed an ideal subject. It took us two and a half years to get permission to make the film.
Kim Longinotto
The idea of making Divorce Iranian Style was born in early 1996 when Kim Longinotto and I met. We were both frustrated by Western media stereotypes of the Muslim world, and Kim had for some time wanted to make a film in Iran. She had read my book, Marriage on Trial about divorce under Islamic law and proposed that we make a film on this theme. As an Iranian and an anthropologist, I welcomed the idea and we decided to work together.
The film is about the pain – and comedy – involved when marriage breaks down. It follows the stories of six ordinary women who are going through a difficult phase in their life. They use whatever they can – wit, charm, patience, reason, arguments, pleas for sympathy – to get what they want.
Ziba Mir-Hosseini
A Report about Mina 15:40-(single screening)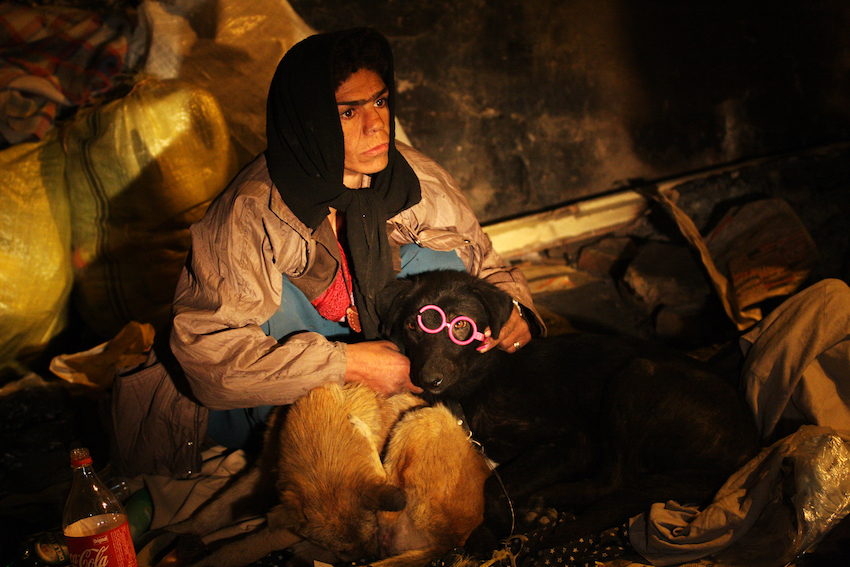 YIDFF 2015 New Asian Currents Special Mention
Dir: Kaveh Mazaheri / IRAN / 2014 / 54 min
●notes
Mina lives amidst trash in the corner of a park in Tehran. With the news on the radio in the background, she is oblivious to the hubbub of the New Year's celebrations as she plays with a stray dog. At night, while standing around a fire, she trades banter with other homeless people who come looking for drugs and cigarettes. Mina dreams of a normal life—she too has a past, in which she lived with a husband and ended the life of their unborn child. For fourteen days the camera follows Mina, who has become a kind of godmother to the stray dogs and homeless people living in the park.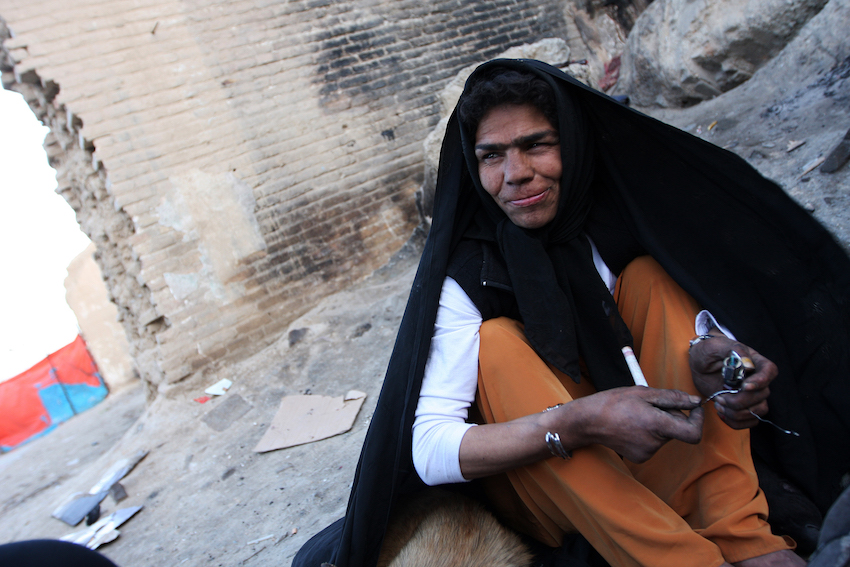 ●Director's Statement
When I was nine, my mother died. After I lost my mother, my father abandoned us, leaving my brother and me to fend for ourselves. My father too passed away eight years later, when I was seventeen. Two years after that, someone told me one day at a family gathering that he had once seen my father begging in the park. For all these years I have had a question in my mind: "why did my father end up in the streets and leave us behind, never coming back?" And I decided to make a film about a homeless person.
A Report about Mina is an attempt to root out the mystery of my father's life. When I met Mina, I realized that she must be the one I had sought all these years. Mina is a woman living full of hope in a park in Tehran.
I decided to go to Mina during the New Year's holiday, when most Iranian people are having fun alongside their families and friends. I had been visiting Mina's place and talking to her and others there since six months earlier, and I had somehow become their friend.  I turned on my camera and just tried to record my observations. I planned only to watch, without any interfering, hoping to find an answer about my obsession about my father. My obsession had a small change: now I also wonder why Mina lives in such conditions without even trying to get out.
Kaveh Mazaheri
[Venue]The YAMAGATA Documentary Film Library (Yamagata Big Wing 3F)
[Admission]Free admission for members (Member's fee: free)
[Presented by]YIDFF (NPO)
[Contact]e-mail:info@yidff.jp (YIDFF Yamagata office)