The Yamagata Film Criticism Workshop will take place for the forth time during YIDFF 2019. This project encourages thoughtful writing on and discussion of cinema, while offering aspiring film critics the chance to immerse themselves in the lively atmosphere of a film festival.
A Community Unimagined
On Between Tides, directed by Masa Fox. Japan/USA, 2018. Presented at YIDFF 2019 in AM/NESIA: Forgotten "Archipelagos" of Oceania.
by Ryan Lim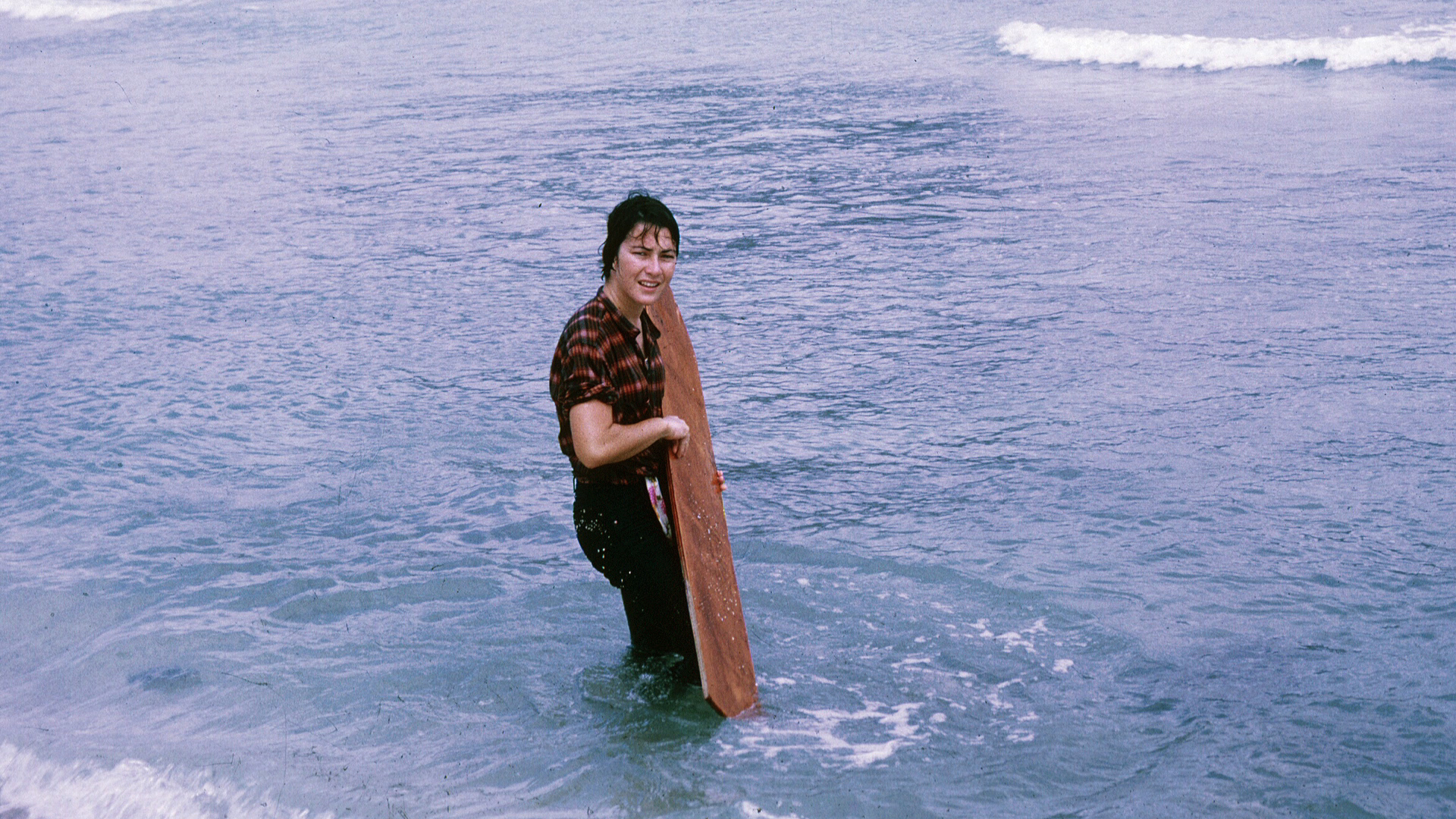 Documentaries fill gaps, but Masa Fox has left some unfilled in Between Tides.
Many of the local inhabitants of the Bonin Islands, an archipelago 1,000 kilometers south of Tokyo, have Western ancestries traceable to a time before the islands came into Japanese possession in the 19th century. Fox's sketch of these people relies on a talking-head mode that visually clarifies little else beyond the subjects. Squarely situated within the spaces of Fox's interviews, the film's environment is mainly restricted to the people's homes, folding inward and away from their sites of labor or leisure.
When their islandic landscapes emerge, it is not through documentation, but by deliberate reference to archives: a wealth of print journalism and made-for-(mostly Japanese)-television documentaries covering the islands' reversion to Japan in 1968. Fox's subjects appear as younger versions of themselves in such archives. One interviewee recounts being quoted in Nat Geo (without her knowledge). In a newsreel, the completion of a road, on ground that the locals once helped level, is celebrated as Japan's gift of modernity. The ideological construction behind these newsreels (many of them NHK-produced), inevitably envisioned them as either hard-working subjects (or perhaps lazy natives: either way the master remains) in a landscape newly made foreign.
Between Tides' fissure between subject and setting then seems less an accidental shortcoming than the intentional surfacing of an ethical problem. It is against such images that the talking head stands out. In its nakedness, with nothing else but the subject to look at, it leaves little space for imagination.
This is not to call Between Tides unimaginative; rather, it is constructed according to a visual honesty towards its subject and skepticism towards any representations beyond. Just when the film seems to make recourse to images of laboring locals out fishing, it playfully uncovers a filming crew on another boat behind. The regimes of representation of labor and "nativeness" are freighted with colonial, othering associations. Fox self-consciously strips bare these associations just as they seem to take shape.
Testimony is accorded a special status in Between Tides: without it, images feel impoverished, and individuals become invisible. The singularity of talking heads seems to restore the locals to their subjecthood. Resisting that imaginative streak that abstracts disparate individuals into landscapes ("Bonin") or society ("Boninian"), Fox is interested only in the space an individual occupies, even if it means leaving the gap between that and all else unfilled.