YIDFF 2017 Encore Screenings Part 15
Screenings at the Yamagata Documentary Film Library present documentaries and movies rarely shown on television or in theaters, including works from the Film Library vaults.
Wake (Subic) 14:00-(single screening)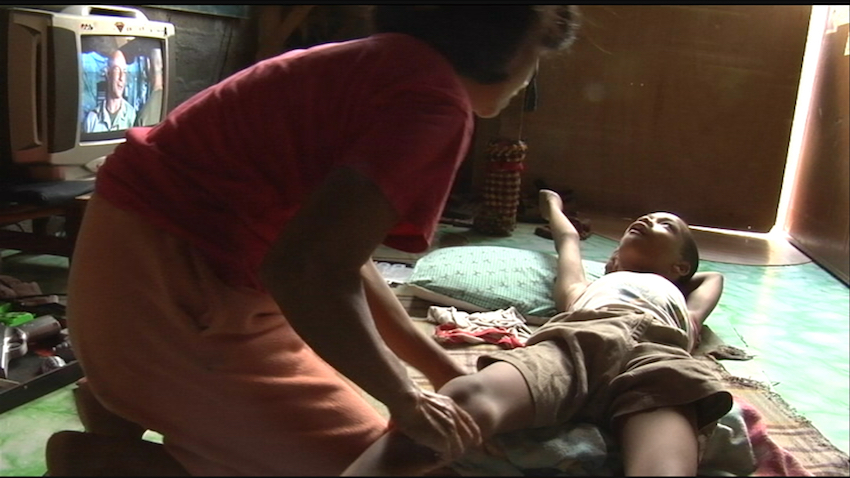 YIDFF 2017 International Competition
Dir: John Gianvito / USA, THE PHILIPPINES / 2015 / 277 min
●notes
Following a 1991 decision by the Philippine Senate, the American naval base on Subic Bay returns to Filipino hands. However, after the US military's long occupation, the bay area is subject to serious ongoing environmental pollution by chemical residues, heavy-metals, asbestos and PCBs. This film follows on from Vapor Trail (Clark), which screened at YIDFF 2011. Based on more than ten years of research, it vividly portrays how environmental pollution has made local residents suffer, and sympathetically follows the work of an NGO that assists them by launching legal action on their behalf. A rare film experience that focuses its gaze on the suffering, resistance, and history of repression of a people who lived under both Spanish and American colonial rule, while remaining faithful to their voices.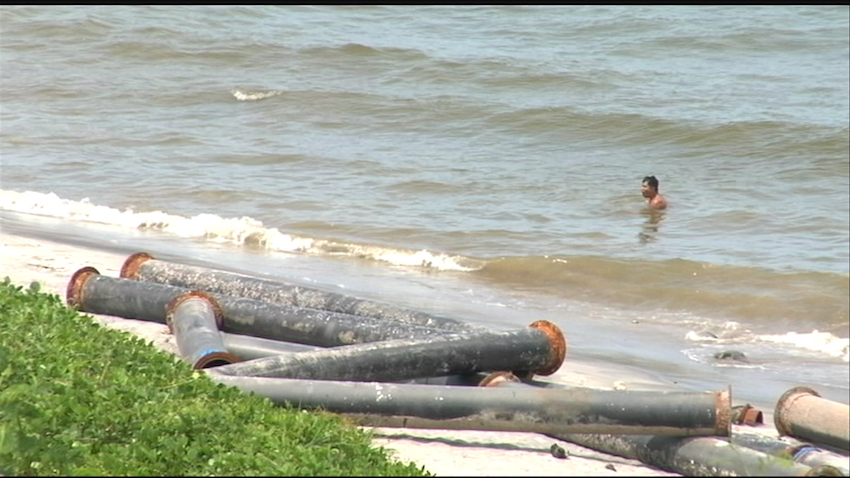 ●Director's Statement
In the summer of 2006, I flew from Boston to Manila for the first time, intending to do preliminary research for a narrative feature, one brief segment of which I had envisioned would eventually be filmed in the Philippines. What I experienced in those very first days propelled the jettisoning of that fictional project and led to a long-term undertaking to bring attention to the on-going plight of the thousands of people living within the vicinity of the still toxic environs of the former U.S. military bases in the Philippines—the Clark Air Base and Subic Naval Base.
Wake (Subic) completes the documentary diptych For Example, The Philippines; the first part of which, Vapor Trail (Clark), was released in 2010. Collectively this nine-hour essay explores circumstances of toxic contamination around the former US bases in the Philippines as the locus for a meditation on historical amnesia, colonial privilege, and the consequences of unchecked militarism. Interweaving both cinéma-vérité and interview footage of Filipino victims and their families, environmental spokespersons, and community activists, along with early photographic material pertaining to the Philippine-American War, partisan songs, historical texts, and landscape photography, both films are an attempt to construct a work capable of rendering some measure of this human and environmental tragedy and the complexities of its remedy.
John Gianvito
[Venue]The YAMAGATA Documentary Film Library (Yamagata Big Wing 3F)
[Admission]Free admission for members (Member's fee: free)
[Presented by]YIDFF (NPO)
[Contact]e-mail:info@yidff.jp (YIDFF Yamagata office)