YIDFF 2017 Encore Screenings Part 5
Screenings at the Yamagata Documentary Film Library present documentaries and movies rarely shown on television or in theaters, including works from the Film Library vaults.
Bamseom Pirates, Seoul Inferno
14:00- 18:45-(screens twice)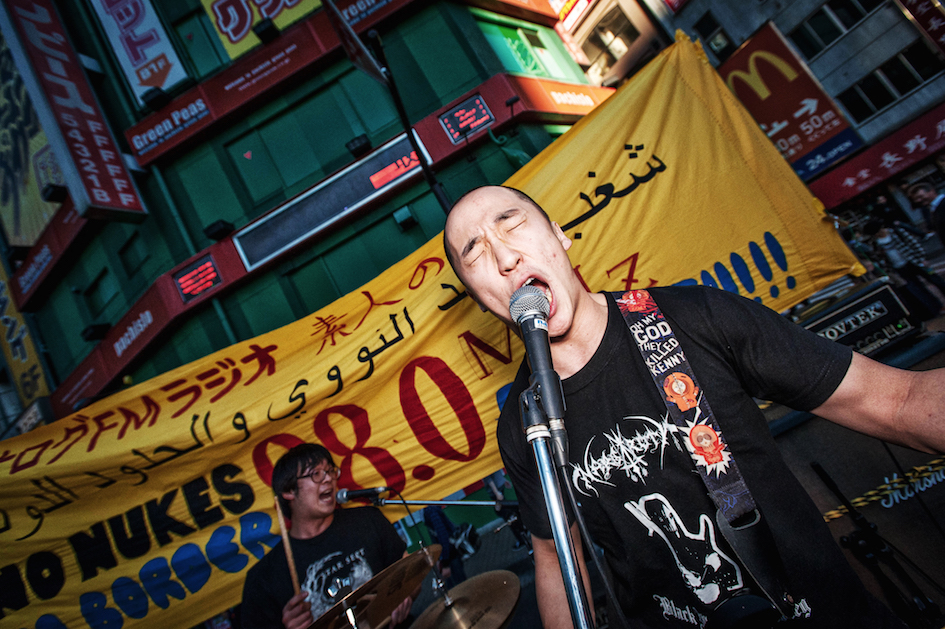 YIDFF 2017 New Asian Currents Award Special Mention
Director: Jung Yoon-suk / KOREA / 2017 / 119 min
●Notes
Jang Sung-gun and Kwon Long-man are the grind core duo Bamseom Pirates. The group puts the spotlight on South Korea's social issues at shows performed at universities, on the street, in buildings set for demolition, and at a rally to commemorate the Juju Massacre. At the same time, this versatile and yet candid duo shouts out the angst felt by South Korean youth. The film, which merges with the songs of the band's album Seoul Inferno, plays out like a road movie, full speed ahead at first; but one day in 2012, their close friend and producer is arrested on suspicion of violating the National Security Law….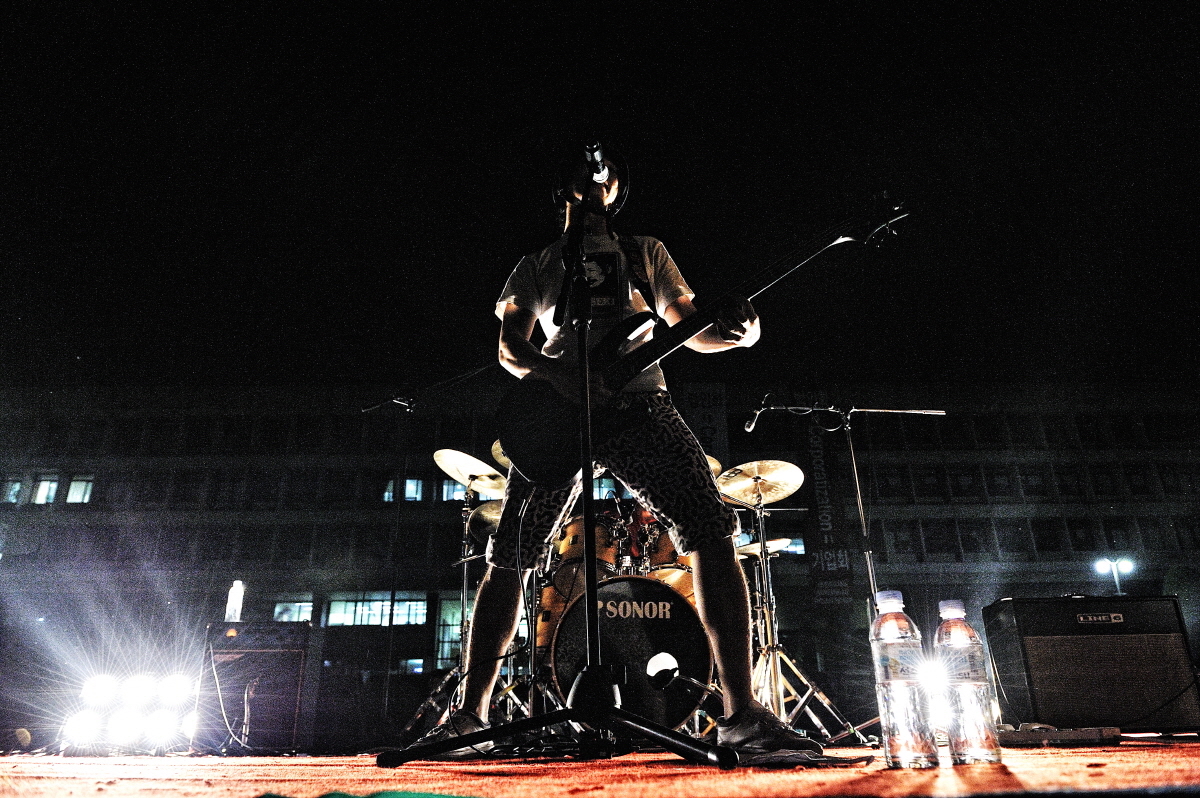 ●Director's Statement
In contrast to bands that regularly play at the hip clubs in Seoul, Bamseom Pirates have performed predominantly in marginalized venues such as deserted playgrounds, small local communities, sites of forced eviction, and anti-nuclear demonstrations in Japan.  The film considers Bamseom Pirates' Journey in the context of a South Korea divided between city and the countryside, and shadowed by a tendency to equate urban development with praise-worthy growth. At the same time, Bamseom's concerts on Juju Island and in Japan were at the center of the politically controversial issues of energy, national security, and sovereignty in East Asia. Their journey reached its peak when Park Jung-geun, a friend and a producer of the Bamseom Pirates, was arrested and changed with violating the National Security Law. Once Park was arrested, my initial plan–to investigate South Korean youth culture by following the footsteps of the Bamseom Pirates–required a massive revision. The band's debut album, Seoul Inferno, was used as evidence in the trial of Park Jung-geun, and Kwon appeared as witness.
On the Korean Peninsula, where the last remaining communist regime goes head to head with its capitalist brother, there is no middle ground. Even though the violence of undemocratic, repressive, and antagonistic Cold War ideology still resounds in the post-Cold War era, Park Jung-geun's "Kim Jong-il Car Sex" tweet and Bamseom Pirates' album "Seoul Inferno" act as bright red flags, opening doors to the post-post-Cold War era. Looking at the fragments left behind in our rigid contemporary society, I am trying to reassemble them into something new.
Jung Soon-suk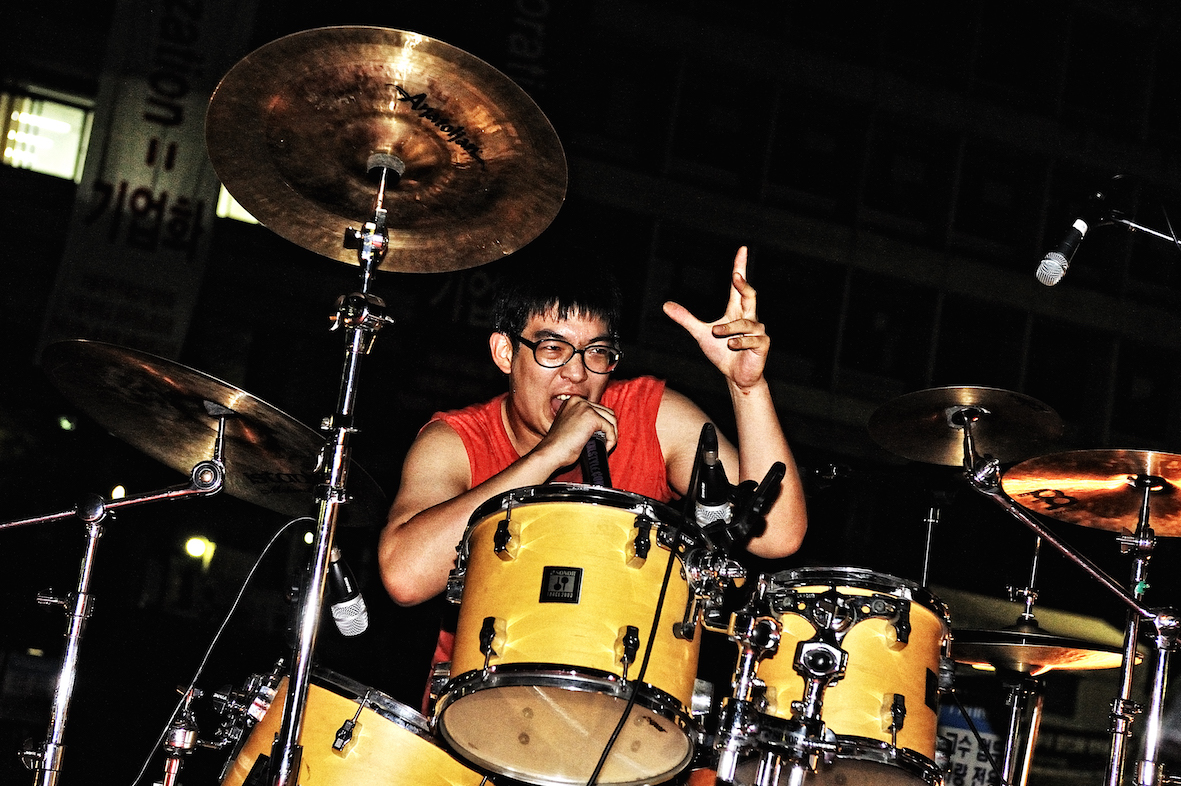 [Venue]The YAMAGATA Documentary Film Library (Yamagata Big Wing 3F)[Admission]Free admission for members (Member's fee: free)
[Presented by]YIDFF (NPO)
[Contact]e-mail:info@yidff.jp (YIDFF Yamagata office)