YIDFF 2017 International Competition
Entries in Total: 1,146 Films out of 121 Countries and Areas
Jurors
Ignacio Agüero(CHILE)/Dina Iordanova(BULGARIA)/Ranjan Palit(INDIA)/Jocelyne Saab(LEBANON)/Shichiri Kei(JAPAN)
Another Year  Director:Zhu Shengze / CHINA / 2016 / 181 min
180 overpowering minutes divided into thirteen months, showing a migrant worker's family at dinner. The film documents a year in time itself, through which the breakneck changes in contemporary Chinese society may be glimpsed.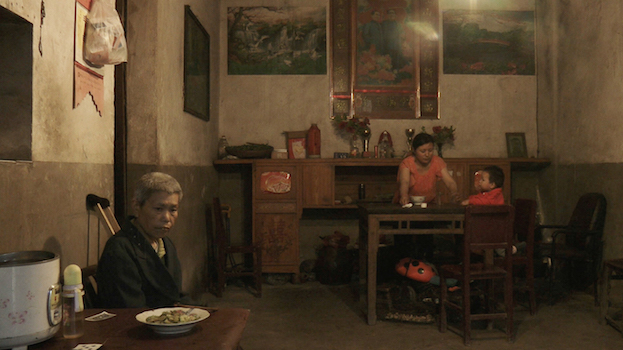 Calabria Director:Pierre-François Sauter / SWITZERLAND/ 2016 / 117 min
Two immigrant men working at a funeral home in Switzerland drive a hearse to Calabria, Italy to deliver a corpse. A lyrical paean to life emerges, woven out of their conversations about living, loving, and the people they meet on their journey.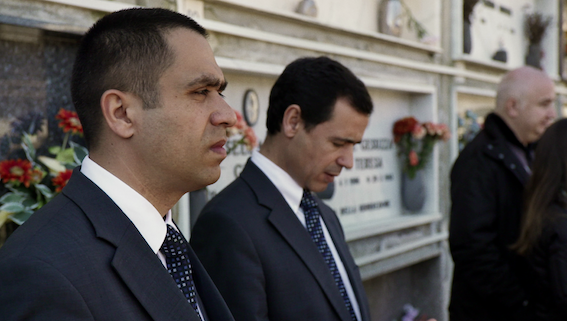 Communion Director:Anna Zamecka / POLAND / 2016 / 72 min
A girl in Poland named Ola takes care of her alcoholic father and her 13-year-old younger brother who has autism. Seizing on the occasion of her brother's Holy Communion, Ola devotes herself to bringing back their mother who has left home, and to reuniting the family. A record of a young soul facing up against the hardships of everyday life.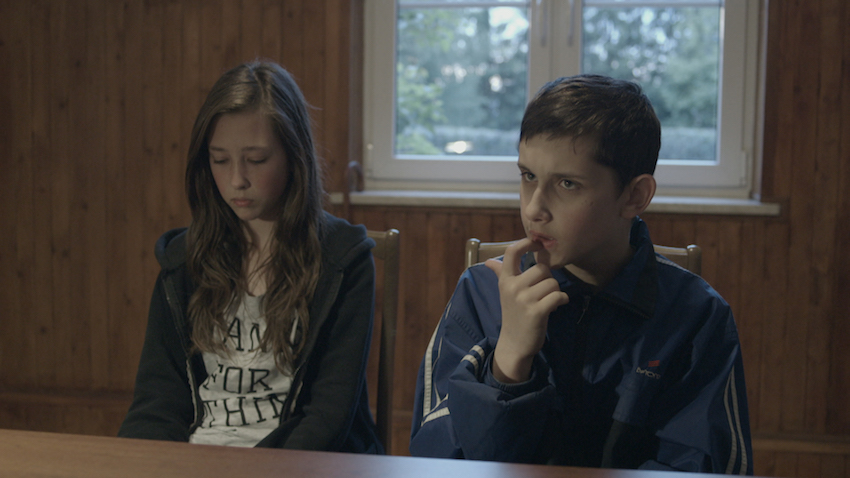 Donkeyote Director:Chico Pereira / SPAIN, GERMANY, UK / 2017 / 86 min
The 73-year-old Manuel decides to go on an epic journey of 2,200 km from Spain to the United States, with his beloved donkey and dog as his companions. A road movie that celebrates the life of a man trying to be free and true to himself, despite his advanced age.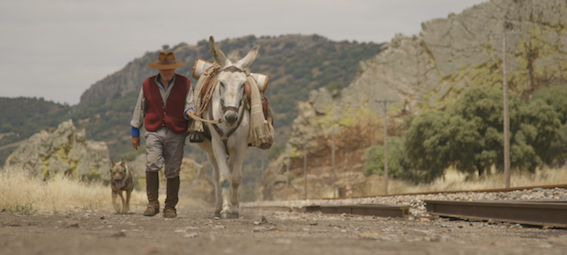 Ex LibrisーThe New York Public Library Director:Frederick Wiseman / USA / 2016 / 205 min
The latest work by filmmaker Frederick Wiseman brings us into the world that is the New York Public Library. In documenting both the problems and trials of the library in the digital era, as well as the many people who converge in this place, a portrait of the contemporary United States emerges.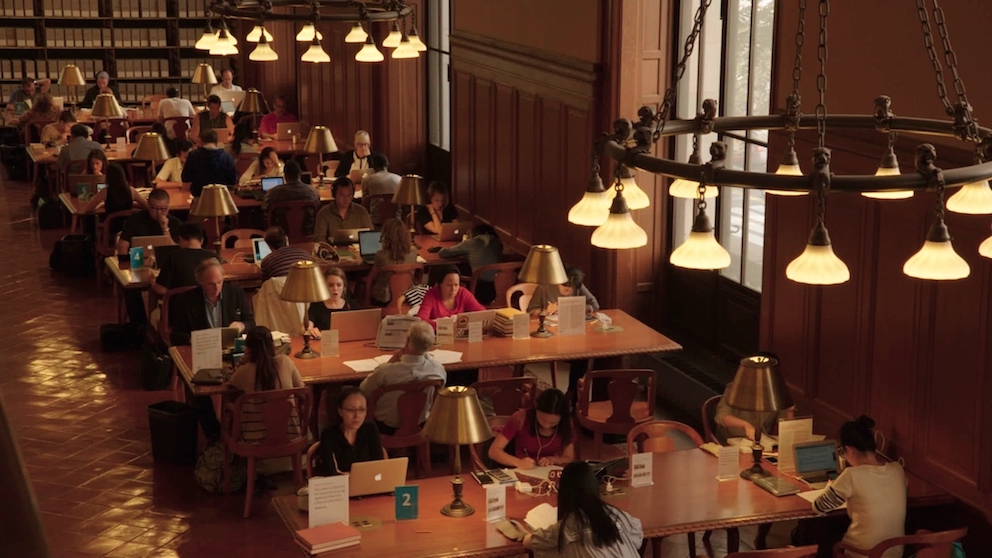 A House in Ninh Hoa Director:Philip Widmann / GERMANY / 2016 / 108 min
This house, in Ninh Hoa in southern Vietnam, holds the memory of a family torn apart and scattered by the Vietnam War. Vietnam and Germany, the past and the present, the living and the dead: all these worlds meet again in this house, spinning family tales that span three generations.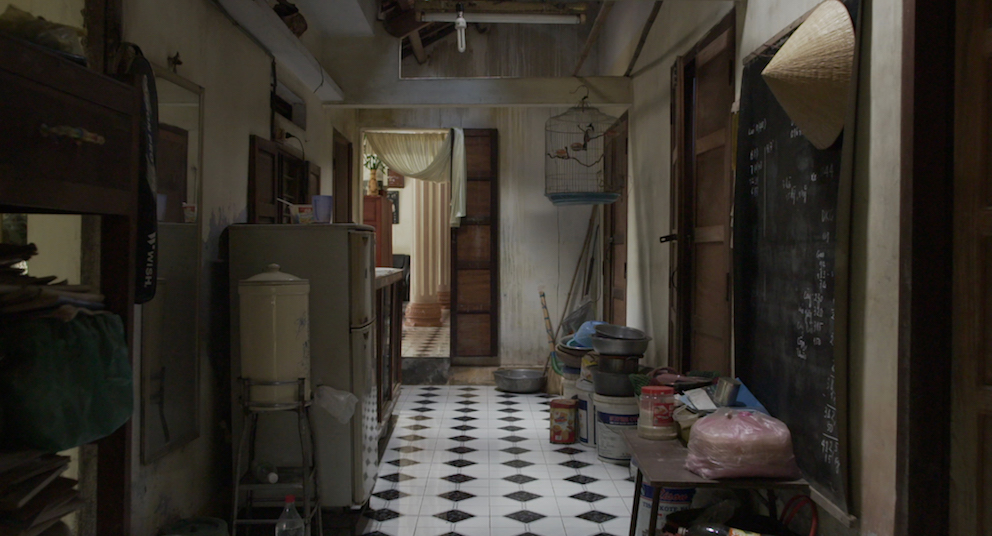 I Am Not Your Negro Director:Raoul Peck / USA, FRANCE, BELGIUM, SWITZERLAND / 2016 / 93 min
Based on an unfinished manuscript by the late author James Baldwin, this film depicts the tumultuous modern history of the African American people. Even now nature of discrimination emerges from the writer's words, documentary footage, film clips, and music.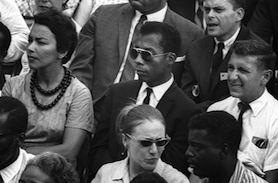 In The Intense Now Director:João Moreira Salles / BRAZIL / 2017 / 127 min
Examining the passion of the people in footage shot in China in 1966 and in Paris and Prague in 1968, this film questions both the relationship between historical spectacle and an individual's life, and the meaning of these cinematic documents.

Lone Existence Director:Sha Qing / CHINA / 2016 / 77 min
A filmmaker who has not left his home or spoken to anyone in years. The only thing sustaining him is his desire to observe with his camera the existences of others that project his hidden self. A film by Sha Qing, director of Wellspring.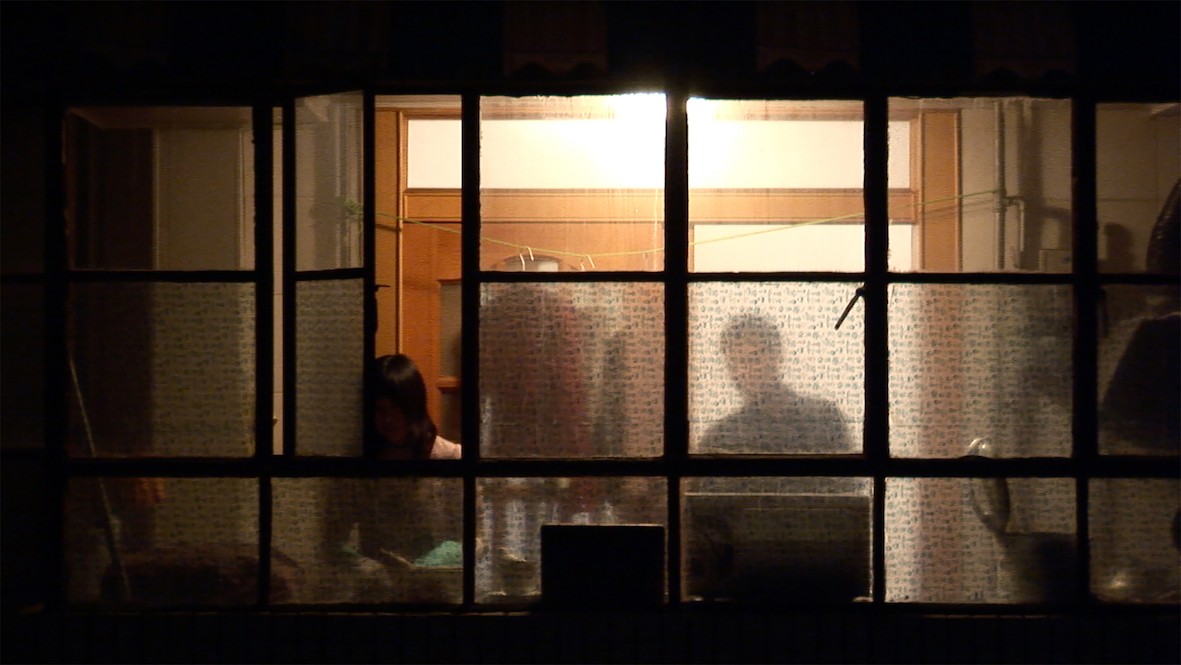 Machines Director:Rahul Jain / INDIA, GERMANY, FINLAND / 2016 / 75 min
A camera goes deep into a giant textile factory in India. It juxtaposes in vivid proximity an aesthetic beauty with the harsh reality of factory workers migrated from remote areas—including children—working under unjust labor conditions.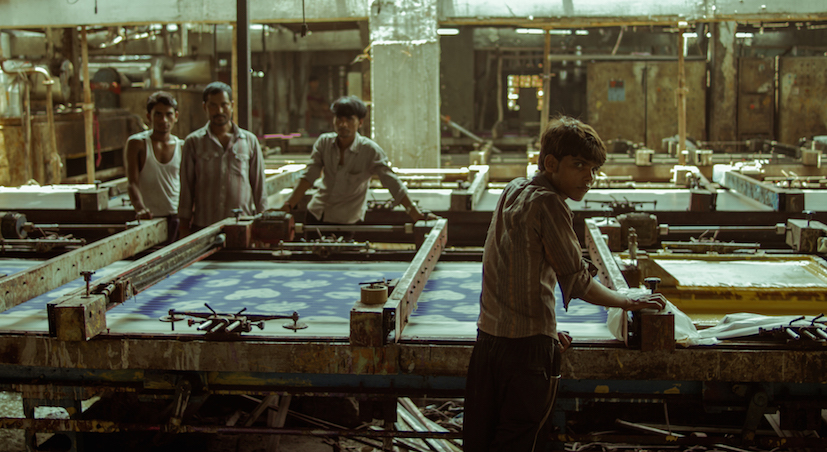 A Memory in Khaki Director:Alfoz Tanjour / QATAR / 2016 / 108 min
Four individuals relate their mixed feelings about their homeland of Syria. For some, it is a repressive world in the color of khaki, while for others it is a violent one stained in red. The filmmaker, also Syrian, shares memories of his homeland and his sorrow at losing it.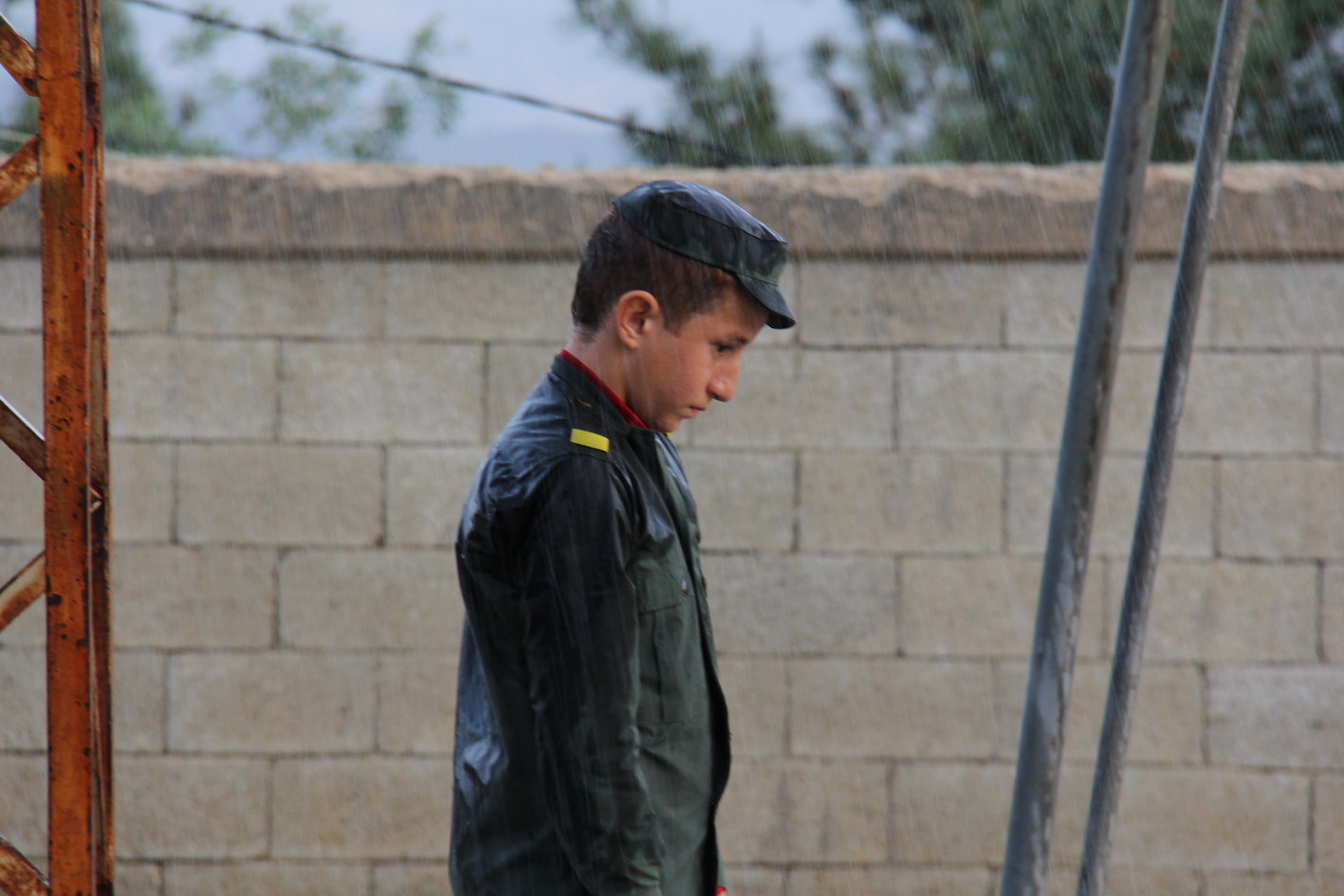 Sennan Asbestos Disaster Director:Hara Kazuo / JAPAN / 2017 / 215 min
This film is about a lawsuit seeking state compensation for asbestos-related damage in the Sennan area of Osaka. Filmmaker Hara Kazuo records the eight-year struggle of the plaintiffs and their lawyers. A dogged and dramatic depiction of their intense battle.
A Strange Love Affair with Ego Director:Ester Gould / THE NETHERLANDS / 2015 / 91 min
A woman with strong self-confidence who suffers from the ideal she projects on herself. The filmmaker, her younger sister, explores these feelings of her sister's through the medium of other women. A personal essay that compellingly describes the difficulties people face living in our contemporary society.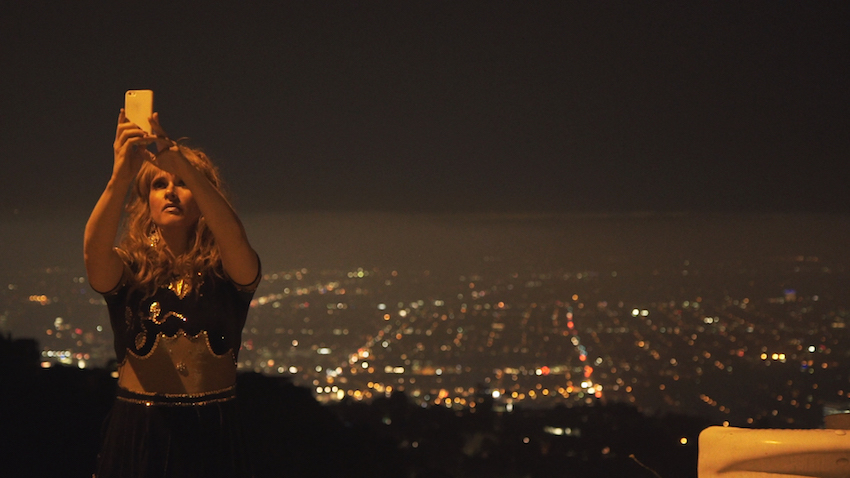 Tremorings of Hope Director:Agatsuma Kazuki / JAPAN / 2017 / 146 min
Hadenya, in Miyagi Prefecture's Minamisanriku, saw severe devastation from the Great East Japan Earthquake and Tsunami. This film articulates for us the hopes and doubts of the local people in tackling recovery, as we watch the process of reviving their oshishisama tradition. Directed by Agatsuma Kazuki, director of The People Living in Hadenya.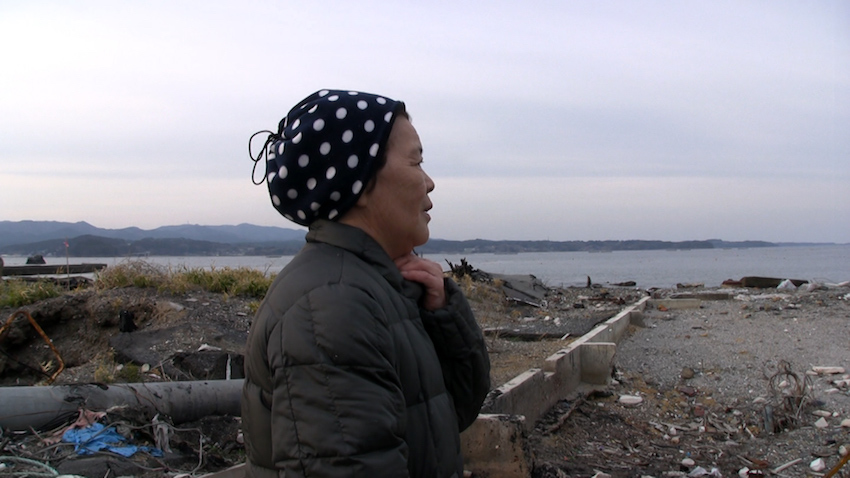 Wake(Subic) Director:John Gianvito / USA, THE PHILIPPINES / 2015 / 277 min
The grave pollution of the environment and adverse health effects faced by residents of the area around a former U.S. naval base in Luzon Island, the Philippines. In this 227-minute work that continues on from his previous film, Vapor Trail (Clark), John Gianvito is listening to the voices of the people.